Live-in Care in Huntingdon
At Elder, we provide high-quality private
live-in care
for the elderly and those in need in Huntingdon.
Or call us, we are here to help
What is live-in care?
You may be concerned that your loved one has reached the stage of needing long-term care and support, but know it would cause a lot of distress and upset at the thought of having to leave the home they love. Elders live-in care service could be the care home alternative you've been hoping for.
Why is live-in care preferable to a care home in Huntingdon?
Although care homes can be a viable option for those who need care in later life, it all depends on the individual who needs it. Should your loved one value a more personal level of attention that a care home might struggle to provide, live-in care might be the answer.
A live-in carer will ensure that your loved one receives the best companionship and attention alongside a bespoke care plan that outlines exactly what your loved one needs and desires regarding help.
It can be very distressing for an older person to leave the home and the community they know. Live-in care can enable them to maintain relationships with friends, neighbours and family and to continue to enjoy their usual hobbies and activities. Live-in carers in the area can move in with your loved one and provide whatever care they need, in addition to companionship and even complex physical or psychological care if your loved one requires it.
We provide live-in care in Huntingdon and the surrounding areas
Our experience in training and vetting carers ensures that your loved one will always receive the best possible live-in care in and around Huntingdon.
Why is Elder the best care solution in Huntingdon?
Elder supplies carers both in the town and in all the nearby places such as St Ives, Brampton, and Oxmoor, enabling your loved one to enjoy the best possible quality of life while remaining as independent as they can in their own home.
Their individual needs will be discussed, and the specific help required will be provided. Older people are more likely to remain active in familiar surroundings, and a private carer will be able to encourage this and take them out and about in the surrounding areas. They may like to visit the Cromwell Museum in the centre of town, enjoy a trip to Houghton Mill or simply go shopping in the Chequers Shopping Centre.
If your loved one has pets, having a private carer means that they will be well looked after. A move to a care home would, of course, mean that your loved one would have to part with their cat or dog. There are many well-documented health benefits associated with pet ownership, such as reduced stress and lowered blood pressure. Our carers will continue to feed and look after your loved one's precious pets just as the recipient wishes.
If they enjoy gardening, the carer will support them to carry on with this where they can. We find that the elderly are often far more active in a familiar environment and likelier to participate in physical activities because they feel more confident at home. Our live-in carers are aware of the positive effects of exercise for the elderly, and will encourage those they are caring for to be active when possible.
In addition to supporting your loved one in all their activities at home, the care provider will also be able to escort or chauffeur your loved one to appointments at the Oak Tree Centre for dental treatment, podiatry or other health services. They can also collect their prescriptions from here or from Priory Fields pharmacy and remind them to take medication if required.
If your loved one normally enjoys attending any local clubs or regular social activities, their carer will also be able to encourage them to continue with this. For example, if they usually go to the weekly luncheon club at the Methodist church, they will still want to meet their friends there, and the carer will be more than happy to escort them.
Why choose Elder?
Here at Elder, we think it makes much more sense to enable the people we love who require care to live the best life they can. So often our primary concerns for those we care about are happiness and safety. We think as little disruption to the life that someone has spent precious time building and have the care fit in around your loved one's life, is the most effective method.
We want to pair people who share the same values and passions so that trust can be established and care can go as smoothly as possible. We know our carers can keep your relative safe, but we also want them to be able to put a smile on their face too.
Our services are competitively priced, but we ensure the best of the best when it comes to our carers. For a flat rate of [live-in-price] a week all in, it is important to keep in mind this is up to 30% cheaper than a care home. Another reason why live-in care is becoming more popular.
Call us today, and one of our friendly care advisors will be happy to discuss how to pay for care, go into more depth on the kind of care we offer and any other questions you may have.
Real life story: Colin and Dulcie's story
Dulcie is 102-years-old and lives with her son Colin, his wife Mary, and her Carer Sarah. She has dementia and has had full-time live-in care for over two years.
We talk to the family about the challenges of finding the right care solution for a fiercely independent woman – and how the positive benefits of live-in care with Sarah has transformed all of their lives.
Care in Huntingdon: Useful Resources
Provides a range of services for older people, their families and carers. These include friendship clubs and a handy-person service. Also arranges social events and offers advice and advocacy for older people.
Email: infoandadvice@ageukcap.org.uk
Address: 2 Victoria Street, Chatteris, Cambs PE16 6AP
Call: 0300 666 9860
Volunteer organisation in Huntingdon, providing support to community groups and organisations. Offers a range of training and advice.
Email: info@supportcambridgeshire.org.uk
Address: The Maple Centre, 6 Oak Dr, Huntingdon PE29 7HN
Call: 01480 420601
Offers free support and many free services for people with care needs and their carers throughout Cambridgeshire.
Email: care@crossroadscarecambridgeshire.org.uk
Address: 4 The Meadow, Meadow Lane, St Ives, Cambridgeshire, PE27 4LG
Call: 01480 499090
Offers advice and support for people living with dementia and their carers.
Contact form: https://www.alzheimers.org.uk/about-us/contact-us
Address: Newtown Centre, Nursery Rd, Huntingdon PE29 3RJ
Call:01480 415235
Offers support and information to carers of all ages throughout Cambridgeshire, Peterborough and Norfolk.
Contact form: https://www.caringtogether.org/
Address: Unit 4 Meadow Ln, Saint Ives PE27 4LG
Call: 01480 499090
Day centre open 5 days a week offering local transport to and from the centre, a freshly cooked hot lunch, afternoon entertainment and social contact for members. Chiropody and hairdressing are also available.
Email: info@stivesdaycare.com
Address: Copley House, Ramsey Rd, Saint Ives PE27 3XL
Call: 01480 463 444
Get live-in care of the highest standard
Give us a call, drop us an email or simply fill out the form and one of our specialist care team will get in touch as soon as possible.
Read More About Care in Huntingdon
Live-in Care in St Ives
Our professional live-in carers in St Ives provide 24/7 home care and dementia care for the elderly and those in need. Contact us today.
Tony Duhig, Shedder from Men in Sheds, Discusses the Age UK Award-winning Workshop
We talk to Tony Duhig, shedder at Men in Sheds, about it supports older men who want to get together, socialise and learn new skills in carpentry, metalwork and furniture restoration.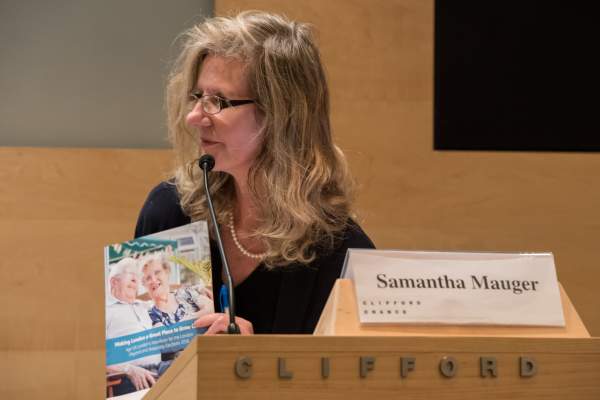 Samantha Mauger, Chief Executive of the University of the Third Age
University of the Third Age's Chief Executive, Samantha Mauger, talks about the organisation's success and important role as an active community of learners.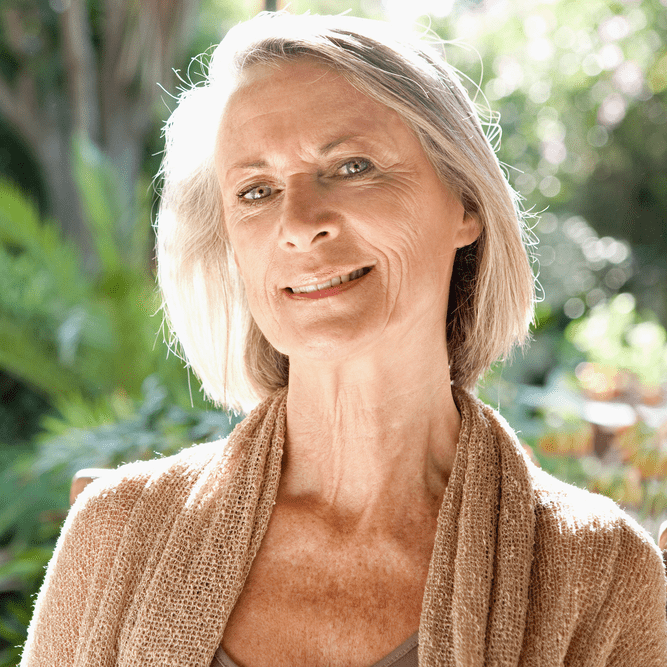 What our customers say
"Judith is absolutely lovely and you could see the fantastic relationship she has with my mum. My mum's smile nearly lit up the whole house when Judith arrived."
– Alison, Edinburgh