Live-in Care in Chelmsford
At Elder, we provide high-quality private
live-in care
for the elderly and those in need in Chelmsford.
Or call us, we are here to help
What is live-in care?
Live-in care is becoming an increasingly attractive option for people who are worried about an elderly loved one's ability to cope on their own at home. Rather than face the upheaval and distress that a move into a care home would cause, a live-in carer moves into your elderly relative's home, living as part of the family, but providing help and assistance to enable your loved one to continue to lead an independent lifestyle.
Why is live-in care a better alternative to a care home in Chelmsford?
Residential care homes aren't renowned for their great reputation, which is often unjustified. As with most things, you have some good and some bad. However, even in the best-run care homes, staff ratios can never hope to match the one-on-one care that a live-in carer provides.
Most elderly people have built up a lifetime's worth of precious memories in a comfortable and much-loved home, surrounded by friends and neighbours. Opting for live-in care means they don't have to downsize and part with the things that they love.
Care home staff are subject to changing staff rotas, meaning that your loved one may be attended to by a number of different staff in the course of a day. Residents are obliged to fit in with the care home routine, and spontaneous outings cannot be catered for.
A live-in carer, on the other hand, can adapt to accommodate your loved one's needs. So if they suddenly decide that they would like to visit Hylands Park and feed the ducks, for example, the carer will take them there.
Whether your loved one lives in Chelmsford itself, or one of the surrounding villages such as Broomfield, Great Baddow or Writtle, their Elder live-in carer will make sure that they can enjoy all of their favourite things. That could be a leisurely afternoon tea at Buscall & Flynns on Springfield Road, or a gentle stroll along Southend Pier on a sunny afternoon.
Who can benefit from live-in care in Chelmsford?
Live-in care is an option for any elderly person who is struggling to cope alone in their own home. Some of our clients are seeking companion care for their loved one, worried about the impact of loneliness on their health and wellbeing.
The carer will offer help and assistance, supporting them on outings and social events, helping with household tasks, cooking, gardening and even pet care.
Other care recipients may have slightly more complex needs due to conditions such as Alzheimer's or dementia. In these cases, the live-in carer will help with more personal tasks, such as assistance with bathing, using the bathroom and dressing.
This gives our clients real peace of mind that their loved one is always being looked after, with their needs appropriately met.
An Elder carer can cope with emergencies and will ensure that medical appointments are kept at Beauchamp House or Whitley House surgeries, collect prescriptions from Apple Tree Pharmacy, for example, and make sure that medications are dispensed in accordance with medical instructions.
We provide professional elderly care in Chelmsford and throughout Essex
We can match highly trained carers to your loved ones in need of elderly care and support in the comfort of their own home. Call us for a chat, seven days a week.
How can live-in care keep your loved one as safe and comfortable as possible in Chelmsford?
Home care doesn't mean we only care in your loved ones home. We're passionate about ensuring Elder carers take those receiving care out and about. It all starts with your loved one. What they want to do. Where they want to go. Seeing if there's anywhere local they like to visit.
From short walks along the River Can to longer trips to local attractions such as the Chelmsford Museum – or even a day out at Essex County Cricket Club – Elder carers are there for companionship and support.
Whatever the condition of your loved one, a live-in carer is able to provide one-to-one support that surpasses what you'd get in any care home in Chelmsford. Home care from Elder is all about ensuring your loved one is able to continue with the life they're used to, with the added support of someone who's got their back.
How does Elder live-in care work?
We make arranging 24/7 care as simple and straightforward as possible. If you're interested in finding out more about live-in care in Chelmsford, simply call our team of expert care advisors on 0330 057 2314. The lines are open seven days a week from 8 am – 8 pm.
As soon as you call, a member of our team will personally deal with your case. The first stage is all about listening to the needs of your loved one's situation and working out what type of home care they need. This goes into the practical details, such as medical requirements, issues with dementia and mobility and independence.
What sets us apart is that it doesn't end here. We go to great lengths to understand the personality of your loved one. That means getting to grips with what they're interested in, what they like to talk about and what hobbies they like to get up to. It's only once we have this information that we can get to work matching your loved one to their ideal carer.
How much live-in care in Chelmsford cost?
After getting the best possible care arranged for your loved one, the biggest concern for most people is likely to be cost. We take the worry out of the cost of care. Our rate is a flat £1225 per week. This is around 30% cheaper than your average care home in Chelmsford. What's more, with us you pay nothing upfront. The first week is a trial to make sure you're completely happy live-in care works for you.
Even if you're satisfied you've got a great deal on home care, you might still not be entirely sure how you're going to raise the funds to pay for it. We can help. Take a look at our guide on the cost of care. If you have any other questions, our expert advisors are there to help.
We might price our live-in care packages at below the usual market rate. That doesn't mean we undercut our carers. We believe better paid carers are happy carers and happy carers are better carers.
Why choose Elder?
There's no simpler way to book a carer in Chelmsford. When you need a helping hand at a difficult time, Elder is here to guide you through the process.
We provide the very best live-in care in Chelmsford. Meaning your loved is able to stay in the comfort, security and safety of their own home without the disruption of moving into an institution, such as a care home.
Give us a call now for your free care consultation. If live-in care is for you, we can arrange care within 24-hours. Get home care that feels like family. Book home help with Elder.
Real life story: Colin and Dulcie's story
Dulcie is 102-years-old and lives with her son Colin, his wife Mary, and her Carer Sarah. She has dementia and has had full-time live-in care for over two years.
We talk to the family about the challenges of finding the right care solution for a fiercely independent woman – and how the positive benefits of live-in care with Sarah has transformed all of their lives.
Care in Chelmsford: Useful Resources
The local council website provides essential advice and information on how to access services for health and well-being, money and legal issues, and local activities.
Email: contact@essex.gov.uk
Address: Essex County Council, County Hall, Market Road, Chelmsford, CM1 1QH
Call: 0345 603 7630
Support for the elderly and their carers, including a confidential advice service, befriending service, events and activities.
Email: info@ageukessex.org.uk
Address: 12 Springfield Road, Chelmsford, Essex, CM2 6LF
Call: 01245 346 106
A network of volunteers to help elderly people maintain their independence. Opportunities to maintain involvement in the local community in Chelmsford and other areas in Essex.
Email: essexhub@royalvoluntaryservice.org.uk
Address: Meals on Wheels, Corran Way, South Ockendon, Essex, RM15 6AP
Call: 01708 854246
A small independent charity established more than 60 years ago providing Lunch Clubs, arts and crafts, and outings in Chelmsford.
Email: ageconchelmsford@btinternet.com
Address: 17 Cottage Place, Chelmsford, Essex, CM1 1NL
Call: 01245 262589
A local charity providing one-to-one support for people living with dementia. The charity also provides respite and emotional support.
Email: info@essexdementiacare.org.uk
Address: The Pines, Lynderswood Farm, Lynderswood Lane, Black Notley, Braintree, CM77 8JT
Call: 01245 363789
Read More About Care in Chelmsford
Eight Things To Do With Your Elderly Parents In Essex
For those who care in Essex for an elderly family member, it can be a challenge to find suitable things to do. Here are some ideas.
Five Things to do with your Elderly Parents in Thaxted, Essex
For those who care in Thaxted, Essex for an elderly family member, it can be a challenge to find suitable things to do. Here are some ideas.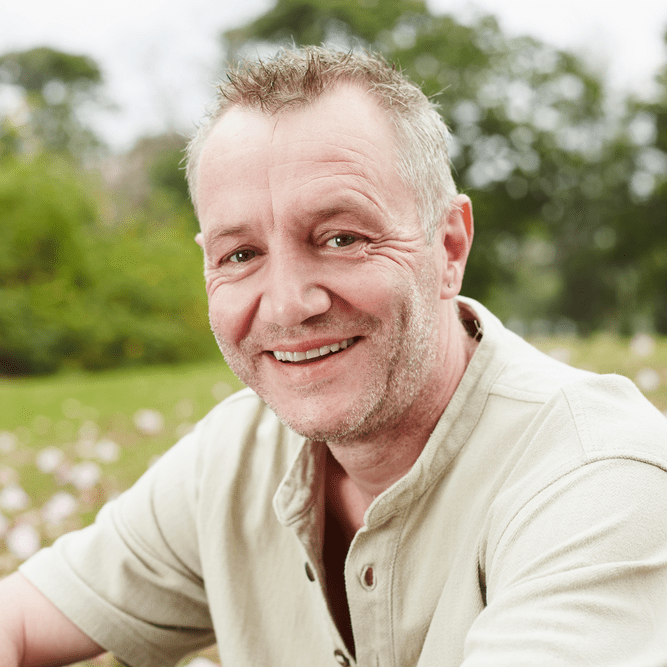 Elder gives me peace of mind
"I have been able to return to my normal life, totally relaxed that my mother is in capable hands with all her needs being more than catered for."
Tom, London