Live-in Care in Braintree
At Elder, we provide high-quality private
live-in care
for the elderly and those in need in Braintree.
Or call us, we are here to help
Live-in care or a care home in Braintree?
If your loved one has always been independent, but now requires assistance with day-to-day living, why not consider Elder live-in care in Braintree? Private home care is an increasingly popular type of care that provides your relative with one-to-one support, which is hard for care homes to provide due to staff to recipient ratios.
Being admitted into a residential care home invariably means that your loved one would have to sacrifice most of their independence. They are not given the choice of what time they wish to get up, eat, or go to bed. This can be very distressing for an elderly person who has lived their entire life according to their own desires in the comfort of their own home.
If your loved one lives alone in Braintree and you are worried about their safety, putting them in a care home where there will be 24-hour supervision is no longer the only option. One of Elder's live-in carers in Essex can move into your loved one's home and keep them safe in their own environment, even if their care needs are quite complex, such as for those living with dementia.
Elder provide live-in care throughout Essex. For more information, click here.
Is live-in care suitable for my loved one with dementia?
Elder's carers are highly trained professionals who have experience in providing care for all sorts of conditions. Elder will match a live-in carer to your loved one based on the specific requirements of the care required for their condition, whether simply cooking and cleaning, or dealing with the many issues that may arise for someone living with dementia.
We provide live-in care in Braintree and the surrounding areas
Our live-in care services in and around Braintree are the perfect solution for long-term care. At Elder we are committed to delivering the best possible level of care for your loved ones.
What tasks will a live-in carer in Braintree perform?
Your live-in carer will do as much, or as little, as required. Their private carer will draw up a tailored plan guided by your specific requests. For example, if your loved one enjoys gardening, their carer will ensure that they have everything they need to be able to continue with the activity and only offer help where asked. For example, if they find the lawnmowing difficult, yet enjoy tending to their flowers beds, their carer will only assist with the strenuous duties.
With the help of live-in care, there's a lot that your loved one can do in Braintree. There are many social centres, community clubs and lunch clubs that your loved one can join, and their private carer will be more than happy to drive them if they have a car, or accompany them with transport. They can even attend clubs with your loved one should they request, for either moral support or help with mobility.
Or, if they'd rather enjoy the company of just their live-in carer, then that is fine too! Their carer will happily accompany them around the pretty town which is full of character with quaint old streets. There's also a large street market held on Wednesdays and Saturdays where they can purchase anything from the finest fabrics to fresh fruit and vegetables.
At Elder, we provide experienced staff who can cope with the extra demands that dementia and Alzheimer's can bring. They understand the need to keep a watchful eye on your loved one, i.e. making sure that the cooker or the iron isn't left on, or making sure that your relative does not wander off and become lost.
Knowing that your loved one is as happy as possible, comfortable, eating well and in safe hands provides peace of mind for the whole family. It means that when you visit you can relax and enjoy their company, without worrying about things such as whether they are eating properly. Should your relative's needs increase over time, the caregiver will provide more help as required.
Elder is always happy to discuss your individual requirements for care in the home and will provide a care plan tailored to your situation, so contact us for a no-obligation chat, and discover the difference that Elder care can make for your family.
Real life story: Colin and Dulcie's story
Dulcie is 102-years-old and lives with her son Colin, his wife Mary, and her Carer Sarah. She has dementia and has had full-time live-in care for over two years.
We talk to the family about the challenges of finding the right care solution for a fiercely independent woman – and how the positive benefits of live-in care with Sarah has transformed all of their lives.
Useful Care Resources in Braintree
Carers group for those who are looking after someone with a mental illness, providing help and support.
Email: katrina@whittaker1674.freeserve.co.uk
Address: The Gables, 17 Bocking End, Braintree, Essex, CM7 9AE
Call: 01376 349549
An organisation dedicated to promoting best practice in caring for those with dementia. They provide advice and support to anyone living with dementia or caring for someone with dementia. Lists of resources and help provided.
Email: midessex@alzheimers.org.uk
Address: 32, Wharf Road, CHELMSFORD, CM2 6LU
Call: 01245 260911
A network of support and day centres to help older people and their carers in their local community to provide help and encouragement.
Email: info@ageukessex.org.uk
Address: 112 Springfield Road, Chelmsford, Essex, CM2 6LF
Call: 01245 346 106
Organisation supplying one-to-one support for those living with dementia and support as well as respite for carers.
Email: info@essexdementiacare.org.uk
Address: The Pines, Lynderswood Farm, Lynderswood Lane, Black Notley, Braintree, CM77 8JT
Call: 01245 363789
Plenty of information and resources for carers as well as support groups and advice on all aspects of caring.
Email: info@carerstrustehhr.org
Address: Living Well Resource Centre, 372 Chadwell Heath Lane, Romford, RM6 4YG
Call: 01708 757 242
Get live-in care of the highest standard
Give us a call, drop us an email or simply fill out the form and one of our specialist care team will get in touch as soon as possible.
Read More About Care in Braintree
Eight Things To Do With Your Elderly Parents In Essex
For those who care in Essex for an elderly family member, it can be a challenge to find suitable things to do. Here are some ideas.
Five Things to do with your Elderly Parents in Thaxted, Essex
For those who care in Thaxted, Essex for an elderly family member, it can be a challenge to find suitable things to do. Here are some ideas.
Five Things to do with your Elderly Parents in Saffron Walden, Essex
For those who care in Saffron Walden, Essex for an elderly family member, it can be a challenge to find suitable things to do. Here are some ideas.
How Can Live-in Home Care Help With Alzheimer's?
If your loved one is living with Alzheimer's disease, you should consider how their quality of life could be improved with live-in care at home.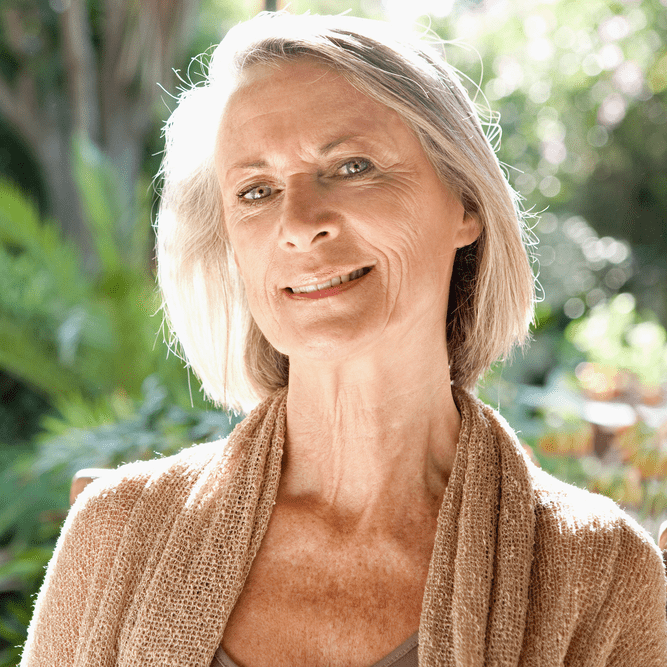 What our customers say
"Judith is absolutely lovely and you could see the fantastic relationship she has with my mum. My mum's smile nearly lit up the whole house when Judith arrived."
– Alison, Edinburgh