At Elder, we provide high-quality private
live-in care
for the elderly and those in need in Lincoln.
Or call us, we are here to help
What is live-in care?
If it has approached the time when someone you care about is in need of 27/7 care and assistance, but giving up living at home seems too much to bear, Elder's live-in care option could be the care home alternative you've been searching for.
Elder's care advisors are happy to assist you with any and all enquiries regarding elderly care, dementia care or live-in care in Lincoln, available to you from 8 am to 8 pm, seven days a week.
Why is live-in care the superior alternative to a care home in Lincoln?
Live-in care is a great alternative to care homes as not only will your family know that their loved one feels safe and supported in their very own home, but more importantly it is the least disruptive type of care for your loved one themselves.
It can be an intimidating realisation knowing that you can no longer live as independently as you have in years gone by. Nobody likes to admit that things are more difficult now than they were before.
Those changes are hard to swallow, and the thought of having to put someone you care about into a residential home can be frightening for everyone involved.
Live-in care is a simple and effective concept which negates the need for such a difficult decision. Our fully qualified carers live with your loved one, 24 hours a day, seven days a week, on hand to help with anything from companion care to complex care, for those living with conditions such as dementia
This gives your loved one the comfort of being able to remain in their own home and continue to do the things they have always done, such as see friends or relatives. They remain a part of their community in Lincoln and partake in any leisure activities or pastimes, as much or a little as they wish.
Live-in carers can be found for your loved ones throughout the East Midlands.
Could Elder be the most suitable answer to your care solutions in Lincoln?
Elder does not operate on a generic care plan across the board. There is not a timetable to follow when it comes to integrating care into someones life because it depends on many factors.
We all have our unique routines, nuances and eccentricities. Our individuality is what makes us special. Rather than have everyone follow the same procedures, it benefits both carer and recipient to integrate into the routine that the recipient is familiar with.
Whether your loved one hates housework or loves trips to the library, if they can no longer lift heavy bags but still find gratification in browsing the aisles in their local supermarket, Elder takes the time to understand your loved one's needs, desires and limitations.
Where possible, our carers will always encourage your loved one to remain physically active. It is far more likely they will participate in this naturally when they stay in their home rather than move to a care home in Lincoln.
For example, they may have a treasured pet or a well-tended garden, both of which promote healthy wellbeing and will organically inspire them to remain engaged with their routine.
It could cause anguish to separate your relative from the things they enjoy and care for. Should your loved one's condition deteriorate, our carers are on hand to look after those four-legged friends and keep highly valued spaces in the state they have always been accustomed to.
We provide live-in care in Lincoln, Lincolnshire and the surrounding areas
Elder are the UK's leading specialists in live-in care. Our large number of carers, and our experience in training and vetting new carers, means our care recipients always get the best possible live-in carer.
How does live-in care in Lincoln work?
A unique care plan is created for each individual so you can be sure that your loved one will receive all the care and attention they need from Elder's live-in carer to give them the highest possible standard of living.
For example, if they need help with personal care such as bathing and dressing, this will be provided. If they would like their meals to be prepared, then this will also be taken care of. But if they would prefer to cook for themselves with some support, their carer will concentrate on other tasks such as cleaning or ironing.
If your loved one needs help with prescriptions, the carer will ensure they are ordered on time and will collect them from local services such as the Co-operative pharmacy in Jasmin Road. If they have a health appointment, the carer will escort them to the Lincoln County Hospital or a GP practice such as Springcliffe Surgery
How does live-in care keep your loved one as comfortable and safe as possible in Lincoln?
At Elder, we believe that older people should be able to live as fulfilled a life as possible. If your loved one likes to get out and about, our carers both in the city and in surrounding areas such as Doddington, Skellingthorpe and Washingborough will accompany them on strolls around the neighbourhood.
They may enjoy visiting the Cathedral Quarter where they can explore the Cathedral or the Castle, or perhaps look around the shops in Bailgate. In springtime, there is nothing better than a trip to the beautiful Doddington Hall gardens where the display of cherry blossom is unrivalled.
With a live-in carer, you will have the peace of mind of knowing your loved one is safe and able to enjoy their home and their community twenty-four hours a day.
What is the cost of live-in care?
Standard live-in care with Elder is [live-in-price] per week. There are no hidden costs, and you're free to add additional extras only if you want them, so you can plan your budget with confidence. In addition to providing a more personal service than a care home, it can also work out less expensive, especially for couples.
Why should I choose Elder?
You may be anxious that the care your loved one receives is of the highest standard and we are equally passionate about this. We ensure that the interests of each care recipient are carefully matched with the caregiver so that there is common ground between them and they will develop a comfortable relationship.
The carer will be able to support your loved one to continue the activities they enjoy. If they have pets, help with caring for them can also be provided as part of the service, so there will be no question of your loved one having to be separated from dearly loved animals as they would if they went into a care home.
Our team is available to provide the support and information you need so if you would like to discuss your situation, call today and talk to one of our friendly care advisors.
Real life story: Colin and Dulcie's story
Dulcie is 102-years-old and lives with her son Colin, his wife Mary, and her Carer Sarah. She has dementia and has had full-time live-in care for over two years.
We talk to the family about the challenges of finding the right care solution for a fiercely independent woman – and how the positive benefits of live-in care with Sarah has transformed all of their lives.
Care in Lincoln: Useful Resources
Professional support workers offer help and guidance plus links to activity groups such as Sing for the Brain.
Email: lincoln@alzheimers.org.uk
Address: First Floor North, Saracen House, City Office Park, Tritton Road, Lincoln, LN6 7AS
Call: 01522 692681
The council website has a wealth of resources for carers, including financial support and mental health advice.
Email: customer_services@lincolnshire.gov.uk
Address: County Offices, Newland, Lincoln, LN1 1YL
Call: 01522-552222
A mental health support network operating across South Lincolnshire bringing people with mental health issues together to facilitate a better quality of life.
Email: info@lincsshine.co.uk
Address: LincsShine, Queens Park Community Hub, South Park, Lincoln, LN5 8EW
Call: 07969 872804
Free and confidential advice, activity groups and support for independent living are all just a click away.
Email: info@ageuklk.org.uk
Address: 36 Park Street, Lincoln, LN1 1UQ
Call: 01522 696 000
Help and advice for carers across Lincolnshire.
Email: info@carersFIRST.org.uk
Address: 2nd Floor, 28 Market Place, Grantham, Lincolnshire, NG31 6LR
Call: 0300 303 1555
Get live-in care of the highest standard
Give us a call, drop us an email or simply fill out the form and one of our specialist care team will get in touch as soon as possible.
Read More About Care in Lincoln
Live-in Care in Solihull
Our professional live-in carers in Solihull provide 24/7 home care and dementia care for the elderly and those in need. Contact us today.
Eight Things to do with Your Elderly Parents in The Midlands
For those who care in the Midlands for an elderly family member, it can be a challenge to find suitable things to do. Here are some ideas.
Ageing Well: Creating an Age Friendly UK with the Beth Johnson Foundation
Lynne Wealleans from the Beth Johnson Foundation talks about the need to give people a voice in challenging times, how "ageing well" is a personal definition and the power of making a real difference at community level.
Strategic Initiative on Aging: The Positive Impact of Emerging Technologies, IBM Research
We talked to Susann about the positive impact of emerging technologies on older people and their carers, the potential of artificial intelligence in the ageing space – and how we now live in an environment of information.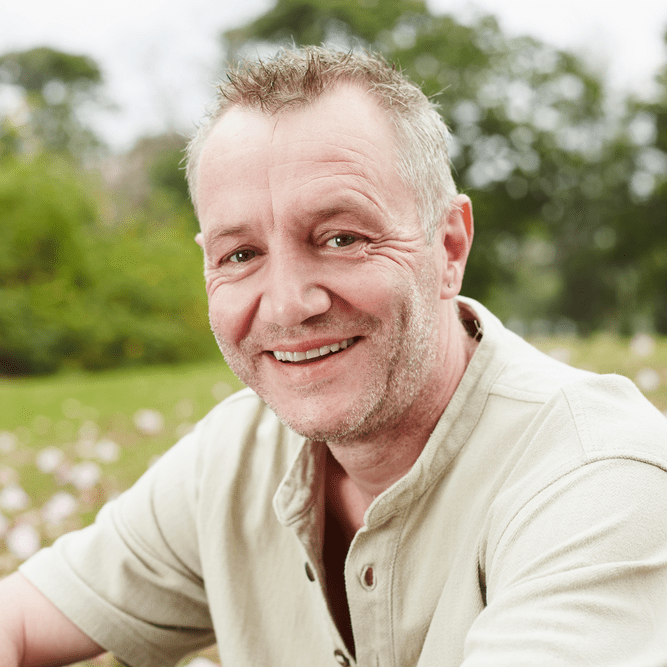 Elder gives me peace of mind
"I have been able to return to my normal life, totally relaxed that my mother is in capable hands with all her needs being more than catered for."
Tom, London