Live-in Care in Leicester
At Elder, we provide high-quality private live-in care for the elderly and those in need in Leicester.
Or call us, we are here to help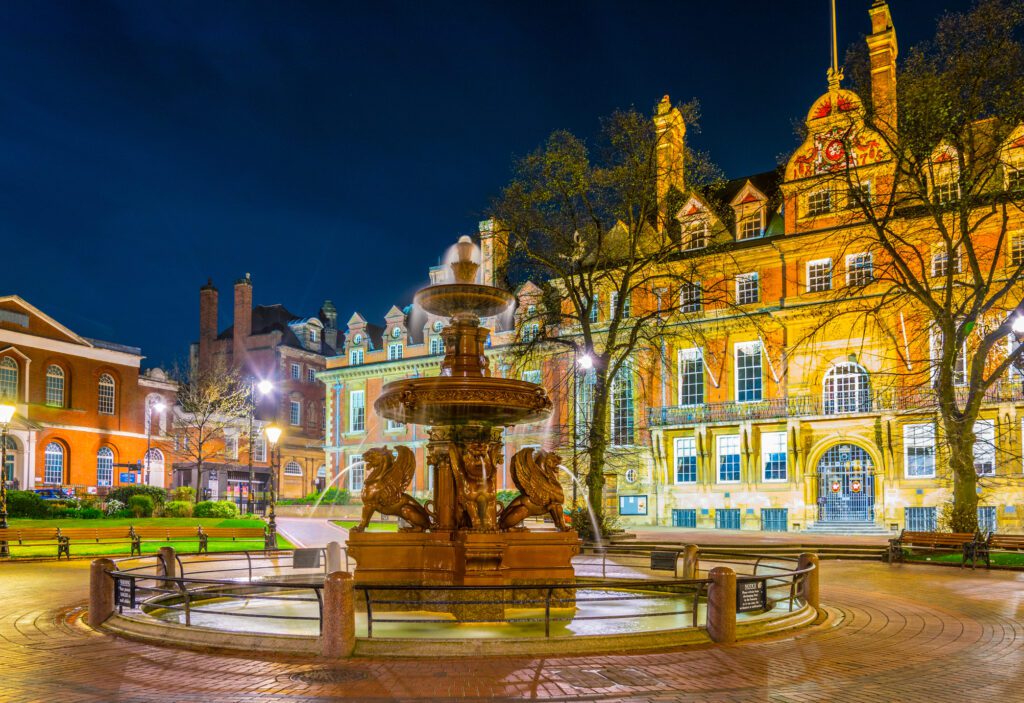 Understanding live-in care
Live-in care is a relatively new concept and one that represents an excellent alternative to one of the care homes in Leicester when your elderly loved one appears to be struggling to cope at home.
Rather than your relative having to move out of their home, a dedicated caregiver moves in with them, providing support and assistance to enable them to lead as full and independent a lifestyle as they possibly can.
What makes live-in care preferable to a care home in Leicester?
Whether your elderly relative lives in Leicester or they are a resident of one of the surrounding villages, such as Earl Shilton, Quorn or Billesdon, they will have built up a network of friends and neighbours that they would be unhappy to be separated from.
Moving a caregiver into their home allows them to keep to their familiar routines and they will remain in a position to enjoy their usual lifestyle with the support and assistance of the carer.
A lot of our care recipients have spent many years tending to their gardens and would be reluctant to lose that aspect of their lives. They may no longer be able to tend to their plants in the way that they used to, but with the help of a dedicated carer, they can still enjoy spending time outdoors and reaping the rewards of their efforts.
A large number of our elderly care recipients have much-loved pets, but unfortunately, the majority of care homes are simply unable to accommodate pets due to health and safety legislation.
Rather than having to part with their furry and feathered friends, which can understandably cause extreme distress, an Elder live-in carer will help with pet care duties, enabling your elderly relative to continue to enjoy the wide range of psychological and health benefits associated with pet ownership.
Care homes are usually unable to accommodate a single resident's requests for outings and shopping trips, without a great deal of planning and form filling – always assuming that there are sufficient staff available to facilitate an outing.
With an Elder carer, your loved one will be able to enjoy spontaneous outings and events, such as a walk in Abbey Park alongside the River Stour, without any need for complex planning.
We provide live-in care in Leicester and the surrounding areas
Elder live-in care is a nationwide, dependable service with many years of live-in care experience. Our skilled and compassionate carers can get started with you in as little as 24 hours.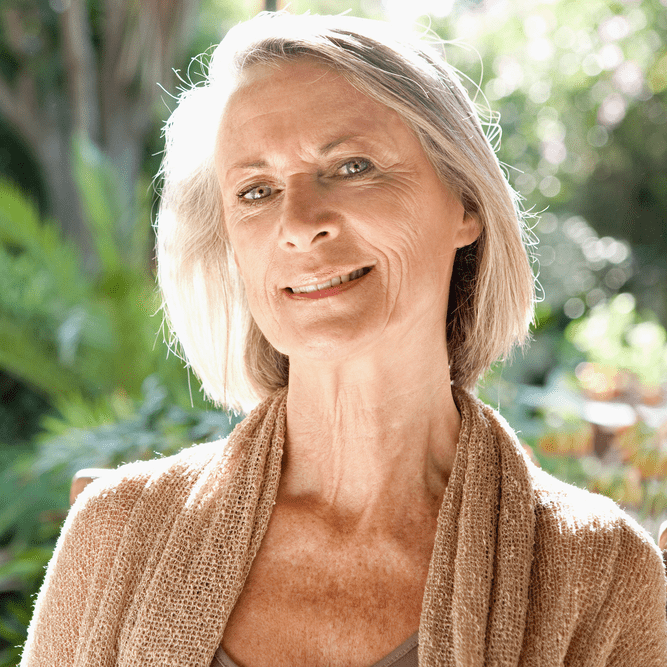 What our customers say
"Judith is absolutely lovely and you could see the fantastic relationship she has with my mum. My mum's smile nearly lit up the whole house when Judith arrived."
Alison, UK
How can live-in care keep my loved one safe and comfortable in Leicester?
Loneliness is one of the biggest problems facing the elderly and is known to create health problems such as stress, anxiety and depression. Merely having a companion on hand at all times is a powerful antidote to loneliness, giving you and your loved one real peace of mind.
Moreover, all Elder carers are trained in emergency procedures, so you won't need to lie awake at night worrying that your loved one has had a fall, is ill, or in pain.
The media is full of stories about unscrupulous callers who target the elderly in their own homes, and Elder live-in care can act as a powerful deterrent to such people. The carer can also help your relative with sending and receiving emails and texts, making sure that they can stay in touch with friends and family who don't live close by.
All Elder carers understand the importance of a healthy and active lifestyle and will encourage your loved one to get appropriate levels of fresh air and exercise, along with a healthy and balanced diet.
The Elder carer will be able to organise medical appointments, whether at the local GP surgery, Glenfield Hospital or Leicester Royal Infirmary, and will ensure that medicines are taken in a timely manner, even collecting prescriptions from the late-night Vision Pharmacy on Narborough Road if necessary.
Who will be able to benefit from live-in care in Leicester?
Any older person who is in need of support in their own home can benefit from Elder's live-in care. We are able to cover the entire range of options, from simple companion care through to the more complex care required by those with dementia or Alzheimer's disease, for example.
Maybe your elderly relation requires temporary assistance in the home, potentially after surgery or a lengthy illness, or is in need of a more permanent solution to help them to continue to enjoy a degree of independent living. Whatever the reason, an Elder carer can move into their home, helping and aiding them wherever necessary, to help them get the most out of every single day.
What is the cost of live-in care in Leicester?
When our clients discover that a live-in carer offers one to one round-the-clock care, they assume that the costs will be at least similar to those of a care home. In fact, the cost of Elder live-in care is considerably less than a care home – as much as 30% less, and the savings increase if the caregiver is looking after a couple in their own home.
Standard live-in care with Elder is £1225 per week. There are no hidden costs, and you're free to add additional extras only if you want them, so you can plan your budget with confidence.
Plus, you won't pay more for more acute needs, such as Alzheimer's care.
How can I learn more about live-in care?
We are committed to enabling the older generation to live life to the full, and our friendly customer care team would be delighted to discuss any element of our service with you, with no obligation whatsoever.
Call us today between the hours of 8 am and 8 pm with your questions and concerns, and we will help you to decide whether live-in care is appropriate for your relative's needs. We are available seven days a week to take your calls.
Real life story: Colin and Dulcie's story
Dulcie is 102-years-old and lives with her son Colin, his wife Mary, and her Carer Sarah. She has dementia and has had full-time live-in care for over two years.
We talk to the family about the challenges of finding the right care solution for a fiercely independent woman – and how the positive benefits of live-in care with Sarah has transformed all of their lives.
Care in Leicester: Useful Resources
Age UK is a national charity that provides support for older people, their families and carers. The Leicester branch covers Leicestershire and Rutland.
Email: enquiries@ageukleics.org.uk
Address: Lansdowne House, 113 Princess Rd East, Leicester LE1 7LA
Call: 0116 299 2233
This national organisation provides a range of services and aims to help older people remain independent for longer.
Email: leicsrutlandhub@royalvoluntaryservice.org.uk
Address: Royal Voluntary Service, Community House, 133 Loughborough Road, Leicester, Leicestershire LE4 5LQ
Call: 0116 266 7706
Modern Mobility supplies mobility scooters and other mobility aids.
Email: info@modernmobility.co.uk
Address: Fosse Park Shopping Centre, Fosse Park Ave, Leicester LE19 1HX
Call: 0116 263 0600
The council offers support and resources for the elderly, and arranges lunch clubs and day trips.
Contact page: https://www.leicestershire.gov.uk/about-the-council/contact-us/opening-times-and-contact-information
Address: County Hall, Glenfield, Leicester LE3 8RA
Call: 0116 232 3232
Mrs Bridges is a cosy, welcoming cafe set down a pretty, 18th century lane. The cafe is open seven days a week and serves breakfast, lunch and afternoon tea.
Address: 17 Loseby Lane, Leicester LE1 5DR
Call: 0116 262 3131
When live-in care just isn't an option, give your loved ones the support they need with a choice of the top local care homes in Leicester.