Shaftesbury Abbey Museum & Garden
Shaftesbury Abbey was founded in 888AD by King Alfred and was an important and influential Benedictine nunnery for 650 years. In March 1539, Henry VIII gave the order for it to be closed down as part of the Dissolution of the Monasteries. The building soon fell into ruins, but visitors today can see the excavated foundations and discover the fascinating history of the institution.
The ruins sit in the walled garden, where there is also a large herb garden and ancient orchard. The museum itself holds a collection of fascinating carved stonework, Medieval floor tiles and illustrations from manuscripts telling the story of the nunnery.
The audio guides that you can get from reception explain the exhibits and tell you about the site, bringing the abbey to life. For people who need care at home, such as elderly care or dementia care, the peaceful gardens offer a delightful place to visit on a summer's afternoon, with plenty of benches to rest on as you walk round.
Shaftesbury Arts Centre
Shaftesbury Arts Centre has a gallery that is open every weekday from 10am to 4pm. There is a changing programme of exhibitions, often with local themes, so this is somewhere you can return to week after week with your elderly parents.
As well as art and photography exhibitions, there is a programme of theatrical productions and music too at the arts centre, along with regular activities, courses and workshops.
There is even a Seniors Film Club that may be of interest to your parents. The centre is accessible to people with mobility problems, a lift and disabled toilets.
---
Dulcie's care story
Dulcie is one of our longest serving customers. In this video, she and her family talk through their decision to arrange care in the home rather than the care home.
---
Compton Abbas Airfield
For something different, you could take your parents to Compton Abbas Airfield. For thrill-seekers, there are flying experiences available, but the airfield is worth a visit even if you are planning to keep your feet firmly on the ground.
The site is on the top of a hill, with beautiful views of the surrounding countryside. It is open 360 days a year, and there are often different flying events going on. Admission is free, and even when there is no event planned, you can enjoy watching the planes taking off and landing. The restaurant has great views and is a nice place to enjoy a coffee or lunch time snack.
Melbury Vale Vineyard
Just one and a half miles south of Shaftesbury, Melbury Vale Vineyard makes an enjoyable visit. In addition to wine, the winery next to the vineyard produces brandy, fruit liqueurs and cider.
The winery's building was completed in 2013 – unusually it is built into the side of the hill and has many sustainable design features such as rainwater harvesting and a wildflower meadow roof.
The vineyard holds tours and tastings on Fridays and Saturdays. As well as learning about the winemaking process, you have the opportunity to taste a selection of wines and enjoy a light lunch of ham, cheese and crusty bread.
If your parents have companion care, this makes a lunch experience with a difference for them and takes around two hours. Places are limited, so you need to book in advance.
Gold Hill Museum
Gold Hill is best known as the setting for the famous 1973 Hovis advert, which featured a baker's delivery boy pushing his bike up the steep hill before riding back down. The Gold Hill Museum sits at the top of the hill in two buildings – the priest's house and a lodging house for market traders.
Although you cannot park at Gold Hill, you are allowed to drive disabled visitors to the entrance to the museum. There are eight galleries in the museum with exhibits telling the story of the town and the surrounding area over the centuries.
Artefacts include handmade Dorset buttons, the town's oldest hand-drawn fire engine, musical instruments, costumes and even a mummified cat. All the rooms are wheelchair accessible, and there is a folding wheelchair available for visitors to use and a lift to the first floor.
There is also an accessible toilet so even if your parents have live-in care and need someone with them 24 hours a day they can still enjoy all that this lovely little museum has to offer. The museum is run by volunteers who will help with any access issues.
The garden has beautiful views towards Melbury Beacon and Blackmore Vale. You can relax here and enjoy watching the birds, butterflies and bees from one of four benches provided for visitors.
Call us for expert live-in care advice
Learn more about elderly care
Take a look at more Elder guides on later life support.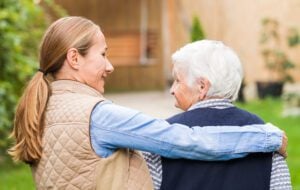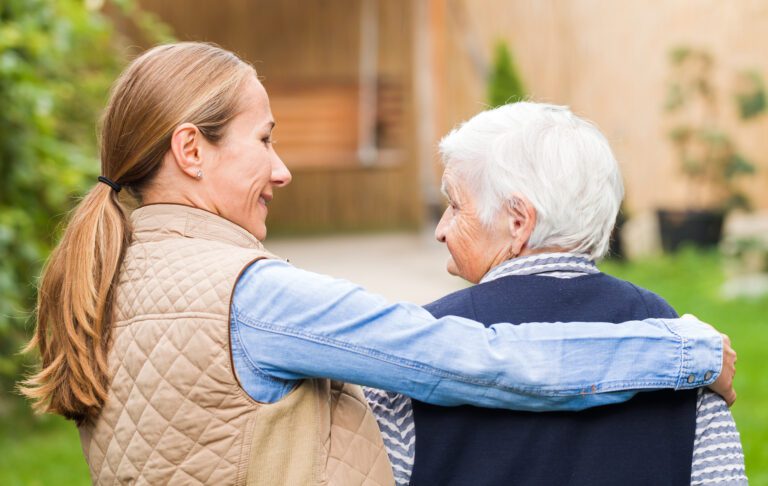 What is Elder Care? It can be difficult to define elder care or elderly care as it is often called because it can include