Whether your loved ones have live-in care in Yorkshire, care at home, elderly care, dementia care or companion care, meaningful outings and quality time together form an integral part of their quality of life. 
Escaping daily routines and conversation, exploring new places and enjoying new experiences boost positivity and encourage improved wellbeing. We have selected five of the best things for you to do with your parents, to make the most of this stunning location.
National Centre for Birds of Prey
This award-winning sanctuary set in the stunning surrounds of Duncombe Park is a favourite destination for visitors to Helmsley and home to an impressive collection of birds of prey, the largest in northern England.
Duncombe Park is framed by 300 acres of the renowned North Moors National Park, making it the perfect location for a leisurely stroll after one of the fascinating demonstrations. Over 100 owls, falcons, vultures, eagles and hawk kites live here.
They are a sight to behold, and magnificent in flight. Accessibility here is good, with most paths on even flat surfaces. There is also one "off-road" mobility wheelchair available free of charge on a first come first served basis. The Owl House Café serves delicious, homemade, locally sourced light meals, with full disabled access and both indoor and outdoor seating.
Rievaulx Abbey
Rievaulx Abbey was one of the most commanding Cistercian monasteries in England until Henry VIII dissolved it in 1538. Now its spectacular ruins are fascinating to explore.
You can also participate in its history with a visit to its museum. After you have explored and experienced the ruins, visit the lovely Rievaulx Abbey Café. Even though the Abbey sits on a slope, accessibility here is good.
A wheelchair is available to borrow, and most paths are fine loose gravel. Steps lead from the church to the cloisters, but the museum has a lift. A photographer's dream, the Rievaulx Abbey ruins make an absorbing departure from everyday life, surrounded by splendid countryside.
---
Dulcie's care story
Dulcie is one of our longest serving customers. In this video, she and her family talk through their decision to arrange care in the home rather than the care home.
---
Helmsley Walled Garden
Helmsley Walled Garden is an oasis of five acres. Located at the foot of the North York Moors, the ruins of Helmsley Castle tower over the gardens, creating a striking backdrop. Over 250-years-old, the garden was lovingly restored by Alice Ticehurst, a local woman, for everyone to enjoy.
The philosophy of Helmsley Walled Garden is that all should be able to benefit from the beauty and tranquillity of the place. This belief is underlined by their horticultural therapy programme, designed to improve the lives of those living with mental illness, social isolation and unemployment.
Along with its glorious blooms, fruit and vegetables all year round, the garden is also home to eight species of bumblebee. Accessibility is excellent, with mostly flat surfaces and is nearly step free.
Helmsley Arts Centre
Helmsley Arts Centre was one of the first venues in Yorkshire to be granted funding from the Arts Council National Lottery. However, a fire nearly destroyed this treasured spot in August 2000. Incredible local support ensured an even better venue was rebuilt within eight months.
Today, a fantastic programme of arts events means there is always something worthwhile to experience here. A wide variety of theatre, dance, cinema, talks, live broadcasts, music workshops, classes and children's activities are available year round. Accessibility is good, as you would expect from a celebrated arts venue.
The Stick Man
For a unique experience, book yourselves in for a (walking) stick making workshop with The Stick Man himself, Keith Pickering. Somehow Keith finds the time to make an incredible variety of walking sticks to order, with your requested animal or talisman crowning the stick, as well as running his popular workshops. Keith's sticks are made for the general public worldwide, as well as being commissioned for films and television programmes.
Keith's wife Jacky helps him with the running of this thriving family business. This friendly, hardworking duo have built a successful business out of Keith's self-taught hobby, that he developed after Jacky bought him a Labrador-crested walking stick in 1985.
Located just behind Helmsley Castle, The Stick Man is open to visitors, but check their website for details. Yorkshire locals will tell and show you the importance and versatility of having your own stick on a country walk – even the children!
Our selection of outings will encourage new experiences for you, your parent and even their live-in carer, as well as inspiring a greater connection to the world around us and reminding us how fortunate we to live in a country with such fascinating places to visit just beyond our front door.
Call us for expert live-in care advice
Learn more about elderly care
Take a look at more Elder guides on later life support.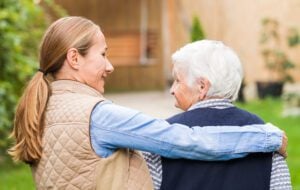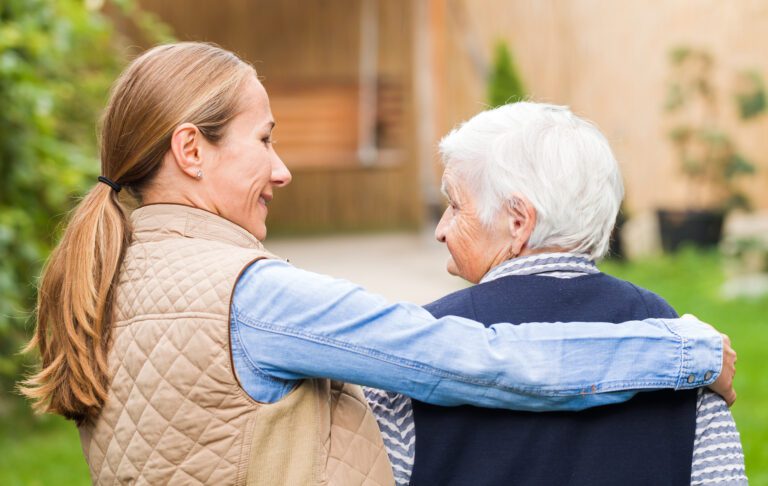 What is Elder Care? It can be difficult to define elder care or elderly care as it is often called because it can include