Whether your elderly parents are currently living independently or receive live-in care in Buckinghamshire, they will look forward to days out in their local area. If your relative is living with dementia, they may benefit from activities that include a chance to talk about the past or that tie in with their previous hobbies and interests.
The Roald Dahl Museum and Story Centre
This attraction is not only for children; there are lots of exhibits that will appeal to adults too, including the garden shed where the author wrote his famous books. The shed has been transported from his garden to the museum and now sits in the Solo Gallery.
Although there is limited parking near the museum, the attraction is fully accessible, including the museum shop and toilets. There is a step into the café, but assistance and a ramp are available if needed. Disabled visitors benefit from a concessionary entry rate and can take a carer free of charge.
Although Gypsy House, where the author lived for more than 30 years, is not open to the public, there is a village trail featuring many places that were special to him. More mobile visitors will enjoy this short walk around the village. It is also possible to visit the author's grave in Saints Peter and Paul Cemetery, on Church Lane. The grave is often decorated by onions, which he loved.
Missenden Murders
For avid fans of the TV series, Midsomer Murders, a visit to nearby Little Missenden is a treat, to see where they filmed the very first episode. The location has been used many times in the series and the title "Missenden Murders" was considered as an alternative to "Midsomer Murders".
You could combine this with a drink in the Red Lion, a pub that has featured in three episodes of the series, and possibly a visit to St John the Baptist Church, which has also been used as a location in the TV show. Many of the buildings around here will appear familiar to fans of the series.
---
Dulcie's care story
Dulcie is one of our longest serving customers. In this video, she and her family talk through their decision to arrange care in the home rather than the care home.
---
Hughenden Manor
This historic house was the home of Queen Victoria's favourite prime minister, Benjamin Disraeli. It's open to the public daily from 11am to 5pm. There are guided tours each day at 10.40am and free talks throughout the day, but you may prefer to visit independently and explore the house with the help of an orientation leaflet.
Hughenden Manor was also used as a secret intelligence base during the Second World War. For anyone receiving companion care, a stroll around the house with their caregiver would be an entertaining and informative experience.
Unfortunately, people in wheelchairs will only be able to access the ground floor of the house, but there is a disabled toilet in the stableyard and also in the tearoom. Those with hearing difficulties will benefit from the induction loop in the café, reception and shop areas.
There are lovely gardens to explore around the manor, which are partly accessible to wheelchairs. However, for people needing elderly care, there are some cobbled areas and steep slopes which may present hazards.
The Hellfire Caves
Only for the more mobile older person, this is an unusual place to take your elderly parents. It is not suitable for people in wheelchairs or those who need dementia care, as it can be very disorientating. These caves, in West Wycombe Park, extend a quarter of a mile through tunnels and different chambers.
Villagers, employed by the founder of the Hellfire Club, Sir Francis Dashwood, excavated them by hand in the 1740s. Look out for exhibits telling the story of the Hellfire Club, as the path takes you through different chambers, including Miners Cave, Franklin's Cave and the Banqueting Hall, before you reach the Inner Temple.
West Wycombe House
The home of Sir Francis Dashwood, West Wycombe House, is also situated in the park and is open to the public from Sunday to Thursday in June, July and August. It makes a great day out for someone who has live-in care, elderly care, dementia care, or home care as you can divide your time between the house and the grounds.
There are eight rooms to see, and guided tours to discover the history of the house and the Dashwood family. Interior features include ornate ceilings and sculpture, paintings and furniture that date from Sir Francis's time. West Wycombe House is also a family home, and unlike many period houses, it largely remains as it was left by Sir Francis Dashwood, having escaped Victorian extensions or other structural changes.
There is designated parking next to the house for people with mobility difficulties and wheelchair access into the building. Large print and Braille guides are available for visitors with impaired vision, and there is also an induction loop.
The gardens are accessible, with grass paths and some undulating terrain, as well as many features, such as hidden follies and temples. There is also a large man-made lake in the shape of a swan, with a large variety of wildlife.
Call us for expert live-in care advice
Learn more about elderly care
Take a look at more Elder guides on later life.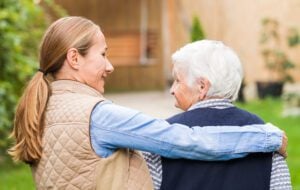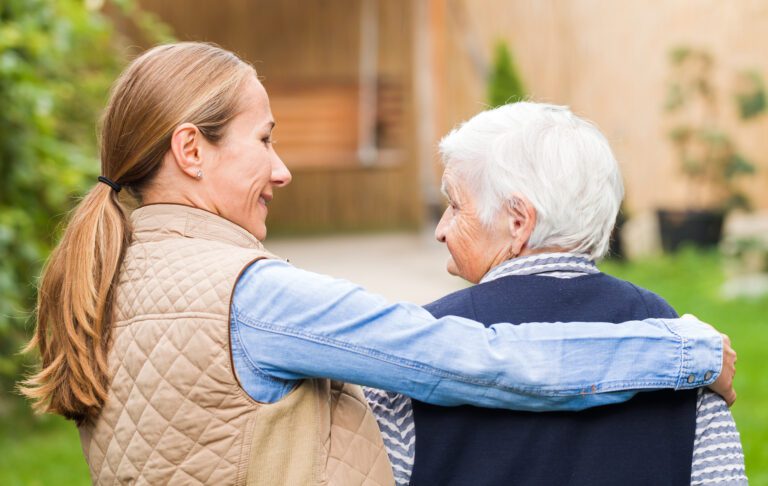 What is Elder Care? It can be difficult to define elder care or elderly care as it is often called because it can include