There are many impressive Georgian buildings to see, centred around the Corn Exchange, where you'll still find regular markets. Blandford Forum also has plenty of local visitor attractions suitable for visiting with elderly relatives. We list five of the best. 
The Blandford Forum Museum
The Blandford Town Museum is free and has many interesting exhibits. If your parents have live-in care in Dorset or companion care, the gardens surrounding this museum make a lovely place to stop and possibly buy plants or produce from the Museum Garden Club. People who need elderly care often contribute to the Living History Project at the museum, which aims to record details of the day-to-day life of the community.
There are also collections of memorabilia from the First and Second World Wars, a Victorian child's playroom, several musical instruments and many other exhibits, so there is something for all interests.
One of the most striking exhibits in the museum is the OO gauge replica of the railway station, which was closed in 1966. If your parents lived locally when they were younger, it is likely that they will remember catching trains from this station, and they may well enjoy the memories that this exhibit evokes.
Reminiscence therapy is a well recognised therapeutic technique in dementia care and can be enjoyable for many older people. Visitors can become members of the museum, and special interest clubs are run there, offering additional social benefits too.
The Blandford Fashion Museum
Situated in Lime Tree House, one of the elegant Georgian dwellings built after the 1731 fire, the Fashion Museum hosts different themed exhibitions each year. This year's theme is Blushing Brides, with displays of wedding dresses, as well as crinolines and bonnets.
The collection includes garments dating from 1740 to 1970, housed throughout the ten rooms that make up the museum. Although wheelchair access is restricted, a carer accompanying someone in a wheelchair gets free admission, and there is an accessible toilet.
Visitors with impaired mobility can access the shop and the tearoom and can view photographs and a digital slide show of displays that they are unable to access. There are also facilities for visitors who have visual impairments, and if you would like to attend one of the lectures or talks with an elderly person with impaired hearing, an induction loop is available.
---
Dulcie's care story
Dulcie is one of our longest serving customers. In this video, she and her family talk through their decision to arrange care in the home rather than the care home.
---
The Royal Signals Museum
Another museum that provides a fantastic day out is the Royal Signals Museum. This will be of interest to people who have served in the army and anyone who lived through the Second World War, but there is plenty for everyone of all ages to enjoy.
Because the museum sits within Blandford Camp, all visiting adults must provide photo ID before being admitted. There are many different exhibitions, including one focusing on military vehicles and another featuring "Women at War".
You can find information about many topics here, from the Crimean War right up to recent conflicts in Afghanistan, and it is easy to pass hours viewing all the exhibits.
The Museum's front entrance has disabled access, and there is a lift so wheelchair users and those with mobility issues can reach the different levels. There are also accessible toilets.
The Great Dorset Steam Fair
At the end of August, the annual Steam Fair is held in the nearby village of Tarrant Hinton. This event is popular with locals and visitors alike and makes a memorable day out for all members of the family.
In addition to steam rollers and traction engines, there are demonstrations of rural crafts and heavy horses that your parents will enjoy. This event has now been running for 46 years and attracts many visitors from all round the world. It is a great day out for older people, particularly if they are interested in these historic vehicles.
The Georgian Fayre
Originally conceived as a single event in 1992, Blandford's Georgian Fayre has become an annual fixture. During the event, the main roads are closed to traffic, showing the local architecture as it would have been in the 1700s.
The event, which is held in the town centre, features a farmers' market, where the stallholders include local meat and game suppliers, traditional bakers and award-winning chutney and preserve makers.
There are terrier and lurcher displays, rural crafts and ferret racing to enjoy, as well as falconry displays and entertainment from folk musicians and Morris dancers. Stall holders, organisers and other local people dress in Georgian dress to add to the atmosphere, and visitors are also encouraged to wear costumes.
If your parents have live-in care or dementia care, perhaps their carer would be able to accompany them to one of these events, if you are unable to do so. If they receive care at home, it is often much easier to be flexible and plan outings at short notice, than if they are living in a residential care home.
Learn more about elderly care
Take a look at more Elder guides on later life support.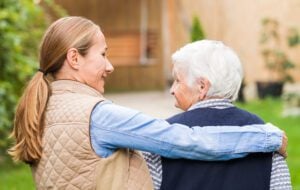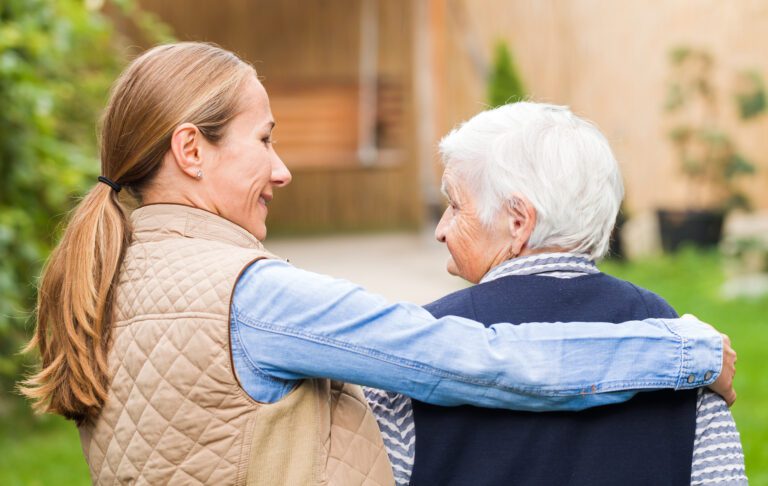 What is Elder Care? It can be difficult to define elder care or elderly care as it is often called because it can include