When the sun is shining, there's no better place to be than outside. However, for elderly people with limited mobility, long-term health conditions, or dementia, it can take some preplanning and creativity to enjoy summer safely.
How to organise activities for the elderly
According to a survey from the Telegraph, many older people don't enjoy activities that are specifically organised for them, because they find them too simplistic or patronising.
Always involve your loved one in the planning, and make sure activities are centred around their hobbies, memories or interests.
Summer activities for seniors with dementia
Revisit the past
Visiting a place where an older person spent many family holidays, or a street or village where they grew up can encourage them to talk about the past and share these memories with you.
There are also a number of open-air museums around the UK, such as The Black Country Living Museum, or Surrey's Living Museum of Rural Life, which recreate what life was like throughout the 20th century. These museums play host to a huge range of visual stimuli and sounds, which again, can be really engaging and spark happy memories.
Still-life drawing or painting
Art can be a great activity for elderly people living with dementia, as it creates a sense of accomplishment, which can help them to feel happy and boost self-esteem.
However, it's important not to choose an art activity that's too simple or 'child-like', which could be insulting or boring.
Painting something from still life allows for all artistic abilities, and choosing a flower bed or garden scene as the subject matter is a nice way to soak up a little sunshine at the same time.
Gardening
For those living with dementia, spending time outside in the garden can regulate their body clock, helping them to sleep better and minimising sundowning symptoms.
Gardening is an activity that allows people to do as much or as little as their health or cognition allows – small planters or window boxes are easy to maintain but still bring a lot of satisfaction. Visiting a local garden centre, or choosing plants and flowers can also help start conversations and is a good way to stay socially active in the community too.
Tactile crafts
Macrame, beaded jewellery making, and clay work are all fun, relaxing activities that can be done in the garden, and are good options for those receiving home care, who may not be as mobile.
Local community groups and societies often run craft sessions too, which can be good for meeting and socialising with people who share the same hobby or experiences. Take a look at Sightline or Hearinglink to find groups near you.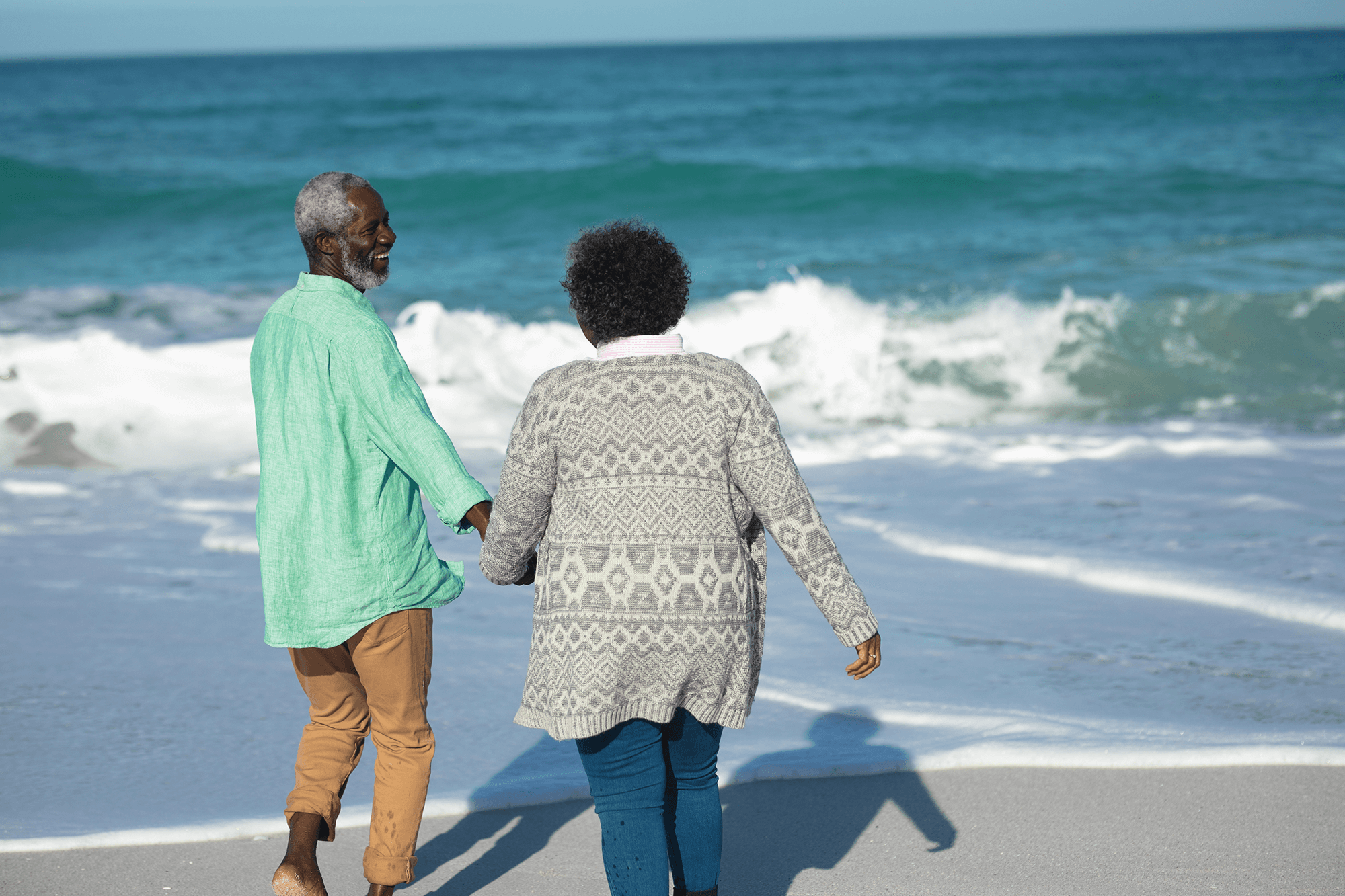 Take a trip to the seaside
A trip to the seaside provides a ton of sensory stimulation – from the smell of salty sea air and fish and chips, to the feeling of the sand between the toes.
Discover more accessible beaches 
Have a family picnic
Picnics are a fantastic way to catch up with family members or small groups of friends.
Parks are obviously a popular spot for a picnic. However, social distancing can be difficult for someone with a visual impairment, and being surrounded by noise or music can be disorientating for those with hearing loss. Organising a picnic at home, or in a friend's garden can be a good solution if you're concerned about noise or hazards in public spaces.
Summer activities for the elderly in care homes or at-home
Start a book club
Whether it's just for yourself and the person you're caring for, or you invite others to join in, coming together regularly to read and chat about a book can keep the mind active, and help to form friendships.
Book clubs can be held anywhere, be it outside in the garden, or by a sunny window. Choosing books along a summer or holiday theme can help evoke memories and enrich the senses too.
Helping local wildlife
According to the RSPB, over 406 species of birds can be found in the UK. Feeding birds can be an enjoyable way to bring nature to the garden, the sound of birdsong is also naturally relaxing, and can even be made into a game by identifying the calls of different species.
Simple bird feeders can be made by melting lard and mixing with seeds and fruits, or by pushing seeds into apples and hanging them from a tree.
Hedgehogs are also summertime visitors that are enjoyable to watch, and benefit greatly from an extra snack. If possible to do so, set out some dog food or dried mealworms and a camera at night to see their visits.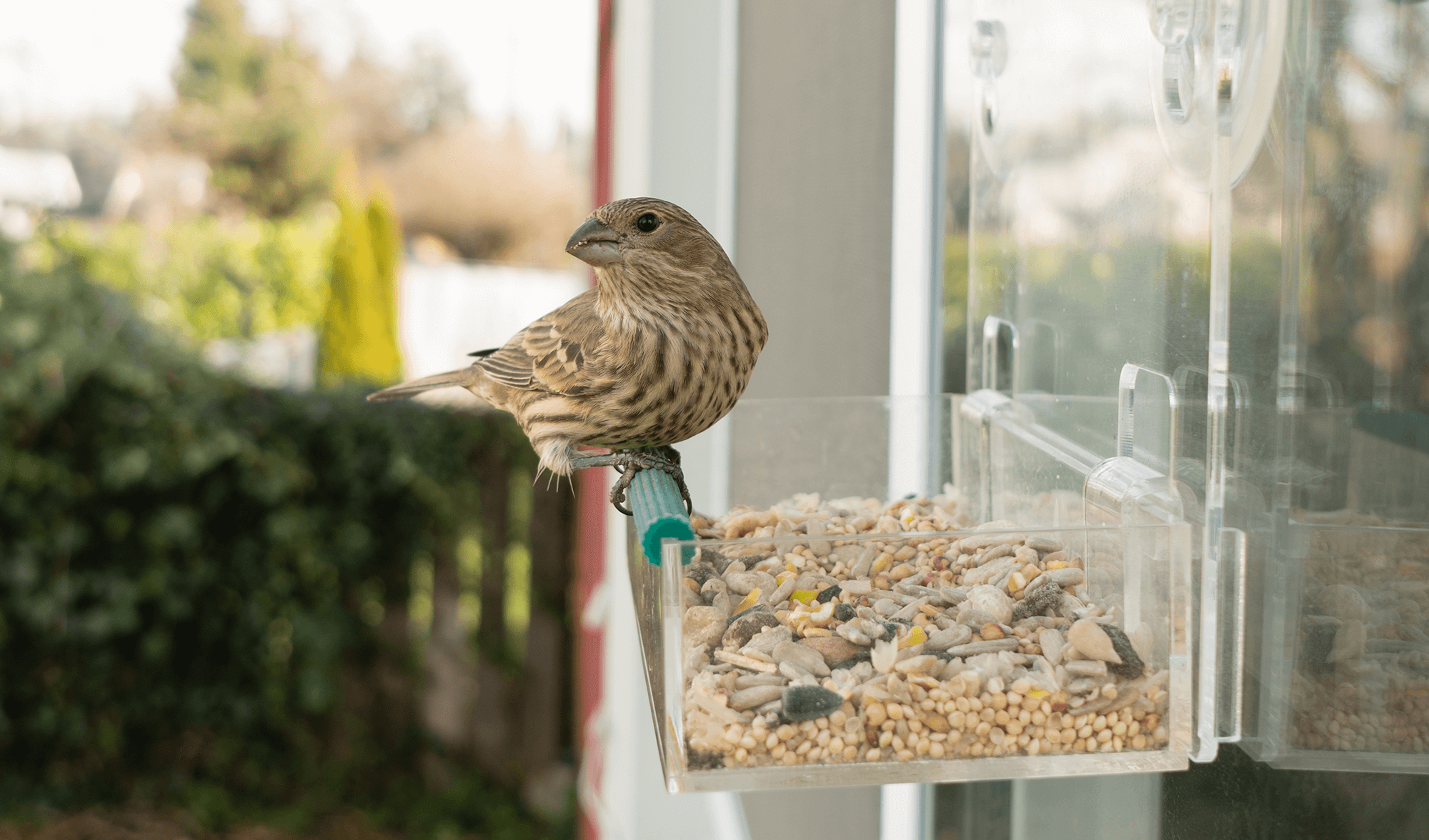 Scrapbooking
Sitting in the garden and working on a scrapbook is both fun, and has a wide range of health benefits. Sorting through old photos and momentos can support memory. Cutting and sticking, or pressing flowers can help motor skills, and scrapbooking can also have a calming effect – reducing blood pressure and heart rate.
And, for a someone living in a care home or receiving live-in care, it's also a great opportunity for their carers to learn more about their life, experiences, and interests too.
Browse the latest blogs and tips on living well in later life.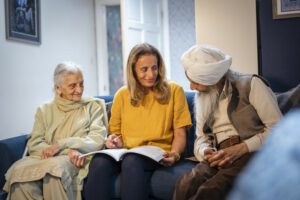 A growing number of people are reaching retirement age with lingering debt – and with the cost of food, utility bills, and rent continuing to
Read More »