Even if one or both of your parents requires special elderly care assistance, such as in-home live-in care in Norfolk, Alzheimer's or dementia care, it is still possible to have fun as a family. If your loved one has a live-in carer, then a day out could give the caregiver a welcome day off. Alternatively, you could ask your care worker to accompany you on your trip – some attractions offer free admission for those providing assistance.
Elderly care at home is a great option for many vulnerable older people, but for a generation used to independent living, it can be frustrating to go through the same routines every day. Private care companies can arrange private live-in care under all sorts of circumstances if you require it – even 24/7 care on a short break or holiday.
Check with venues before you visit, to find out about their accessibility policies. Many offer wheelchairs and increasing numbers of attractions have lifts and handrails, or step-free access for anyone with mobility problems. It's worth asking for fast-track admission too if available, particularly if there are lengthy queues, as it could save frustrating delays for you and your parents.
Norfolk is a particularly good place to visit with older people, as the landscape is flat. There are plenty of pleasant gardens and scenic beaches to take a gentle stroll along, or your elderly parents could just sit and watch the world go by.
Here is our roundup of eight of the best places to visit:
Sandringham House and Gardens
Fans of the Royal Family will relish a day spent at the country estate of the Queen. Depending on when you visit, you can view some of the rooms, tour the on-site museum and stroll around the beautiful gardens. For a special treat, book a lunch at the restaurant in the Visitor Centre. There is also a Country Park, which is part of the Sandringham Estate, open throughout the year and completely free of charge.
North Norfolk Railway – The Poppy Line
Many elderly people relish the opportunity to remember days gone by on a steam train experience, a nostalgic reminder of the romance of travel. The Poppy Line takes passengers on a scenic journey through the North Norfolk countryside and coast, from Sheringham to Holt. Along the way, there are quaint stations to visit, along with exhibitions and artefacts from the days of steam travel. Look out for special events too, such as steam dining trains, fish and chip specials and themed days celebrating the 1940s.
Sheringham Park Gardens
Designed by Humphry Repton in 1812, Sheringham Park Gardens is now owned by the National Trust. The park is renowned for its azaleas and rhododendrons, but if they're not in bloom at the time of your visit, you can still make the most of the spectacular views across the Norfolk coastline. There are plenty of walks to be enjoyed here, but for the less mobile, there are Personal Mobility Vehicles available to hire and a marked accessible route through the parkland. The well-equipped visitor centre has three wheelchairs to borrow, to allow everyone access to the interactive exhibition.
Norfolk Broads
No visit to Norfolk is complete without a trip on the Norfolk Broads. A National Park, the Broads are a vast area of protected wetlands to the east of Norwich, incorporating rivers, canals and the shallow 'broads', which are surrounded by marshes and reed beds. This beautiful natural environment is a haven for wildlife watching too. Broads Tours at Wroxham offers tours on wheelchair-friendly boats, with commentary and refreshments on board.
The Muckleburgh Military Collection
A fascinating place to reminisce over wartime memories, the Muckleburgh Military Collection sits on the site of a former anti-aircraft training centre at Weybourne. Billed as the biggest private museum of military paraphernalia in the UK, you can view displays of military vehicles, including armoured cars and tanks. The vast collection includes machine guns, artillery, missiles, weapons, uniforms, documents and photographs.
Felbrigg Hall
Felbrigg Hall is a 17th-century house with an impressive collection of furniture and paintings. The house and grounds also feature a Gothic library, restored walled garden and working dovecote, while the parklands are also worth a visit for their spectacular trees.
Bressingham Steam and Gardens
A must-see for Dad's Army fans, Bressingham Steam and Gardens features a recreation of Walmington-on-Sea, where the Home Guard of the series lived and worked. There are also steam trains running on four miles of narrow-gauge track, to take you and your loved one around the beautiful gardens in style.
Norwich Cathedral
A vast Norman building boasting Romanesque architecture, Norwich Cathedral is reputed to be one of the finest in the country. Explore the building and view the on-site exhibitions, before taking in the Japanese and Herb Gardens. Level access is available through the Hostry Visitor Centre and the South Door, and wheelchairs are available if booked in advance.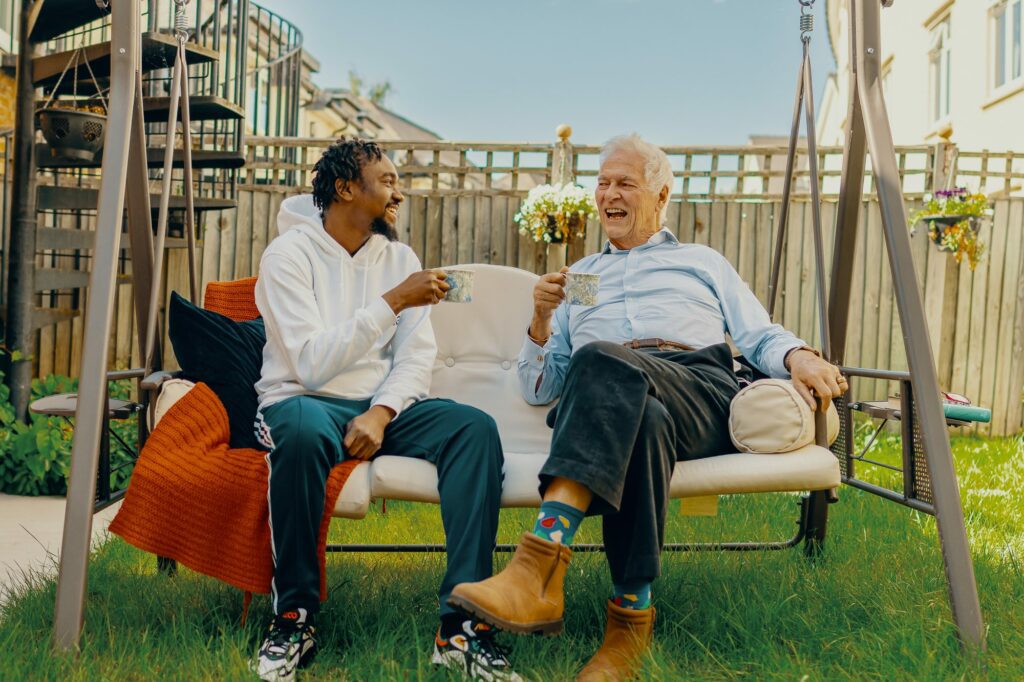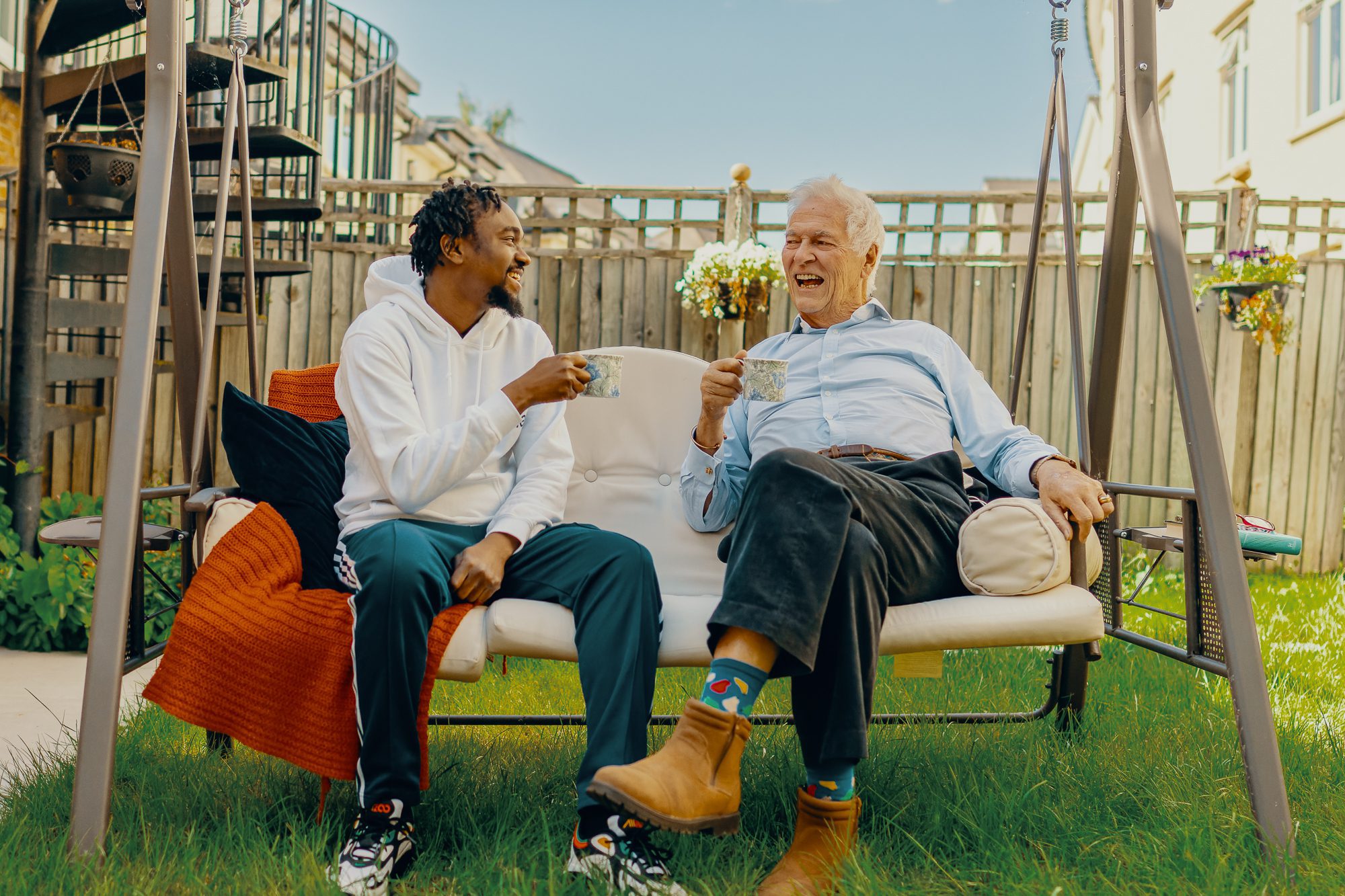 Looking for care in Norfolk?
Live-in care with Elder can help you keep the life you know while getting the care you need.
Learn more about elderly care
Take a look at more Elder guides on later life.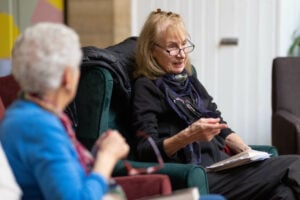 Elderly Care: What if Elderly Parents Refuse Care? Growing older and less able to maintain an independent lifestyle can be hard for an older