Whether the in-home care you have chosen is 24/7 care from a live-in carer or elderly care from a home care provider, your parents will still benefit from getting out of the house and doing something different from time to time. Fortunately, Birmingham has many opportunities for things you can do with older family members. Here are eight great ideas for places to visit. 
Birmingham Back to Backs
The National Trust's Birmingham 'Back to Backs' houses give you the opportunity to explore how people lived and worked here between the 1840s and the 1970s. If your parents are no longer able to manage stairs, there are special ground-floor tours available so they can still enjoy this experience. The brew house and the courtyard are also wheelchair accessible.
Older people with Alzheimer's may enjoy visiting the 1930s' sweet shop to see confectionery that may have been popular in their youth. Reminiscence therapy is widely used in dementia care as a way of helping people with the condition to communicate, and during a visit here, you or your loved one's caregiver could take the opportunity to encourage them to talk about their younger days.
National Sea Life Centre
This fascinating aquarium houses more than 60 displays of marine and freshwater aquatic life. Everyone from toddlers to nonagenarians will enjoy a visit to the sea life centre.
One of the top attractions here is the colony of Gentoo Penguins, but before taking your loved one to see them, ensure that their care helper has equipped them with warm clothes as the temperature is a chilly eight degrees Celsius.
Birmingham Museum and Art Gallery
Art lovers will enjoy a visit to the Birmingham Museum and Art Gallery. Known for its Pre-Raphaelite art, the gallery houses paintings by Holman Hunt, Rossetti and Burne-Jones, among others. Ford Madox Brown's 'The Last of England' is also displayed here.
Renowned artists of the English School who have work hung here include Constable, Hogarth, Landseer and Gainsborough. People who have private care provision can often retain the interests and hobbies they enjoyed when they were younger, so if your parents are interested in art or history, this would be a great day out for them.
Cadbury World
You might think that Cadbury World is a children's attraction, but who doesn't love chocolate? Find out about the history of chocolate manufacturing in Birmingham and see how the process works. The company has made provision for visitors with a range of special needs, so a trip here with your loved one should be quite straightforward.
Visually impaired visitors have the chance to feel certain props during the tour, and there is a large print script available for those who need it. Hearing aid users are also catered for, as are people with mobility problems who need a wheelchair.
Gas Street Basin
Elderly care recipients who lived in this area 50 years ago would probably think of the canal basin as a rather rundown and grimy place, so they might be fascinated to see how it has changed.
Today Gas Street Basin is an attractive, lively area with plenty of excellent places to eat. A stroll around here is worthwhile to enjoy the canal architecture and the bustling atmosphere.
Bull Ring
Elderly people receiving care at home may need to replace household items or buy new clothes from time-to-time. Although you could arrange this for them, your parents might enjoy a shopping trip to the Bull Ring to do it themselves. There is a Shopmobility scheme here so you could book a scooter or wheelchair in advance if this is needed.
Sarehole Mill
The Birmingham Museums' Trust runs this watermill in the Shire Country Park. Sarehole Mill is one of Birmingham's two working watermills and is well-known for the association with author J R R Tolkien, who lived close by. The annual Tolkien Weekend is also held in the nearby grounds.
Edgbaston Reservoir
The site of the Edgbaston Reservoir extends to 70 acres and consists mainly of open water. The reservoir, which is a top up for Birmingham's canal system, was built by Thomas Telford in 1827. It is the perfect place to spot a wide variety of birdlife and animals, and there is a flat, well-maintained path around the reservoir along which to enjoy a leisurely walk.
At Elder, our private live-in care options provide everything that your parent or loved one needs to live comfortably in their own home. Whether you're looking for live-in care in Manchester, London or even Scotland, Elder can help. We provide live-in care throughout Great Britain and can arrange care for your loved one in as little as 24 hours.
Call us to find out about live-in care in your area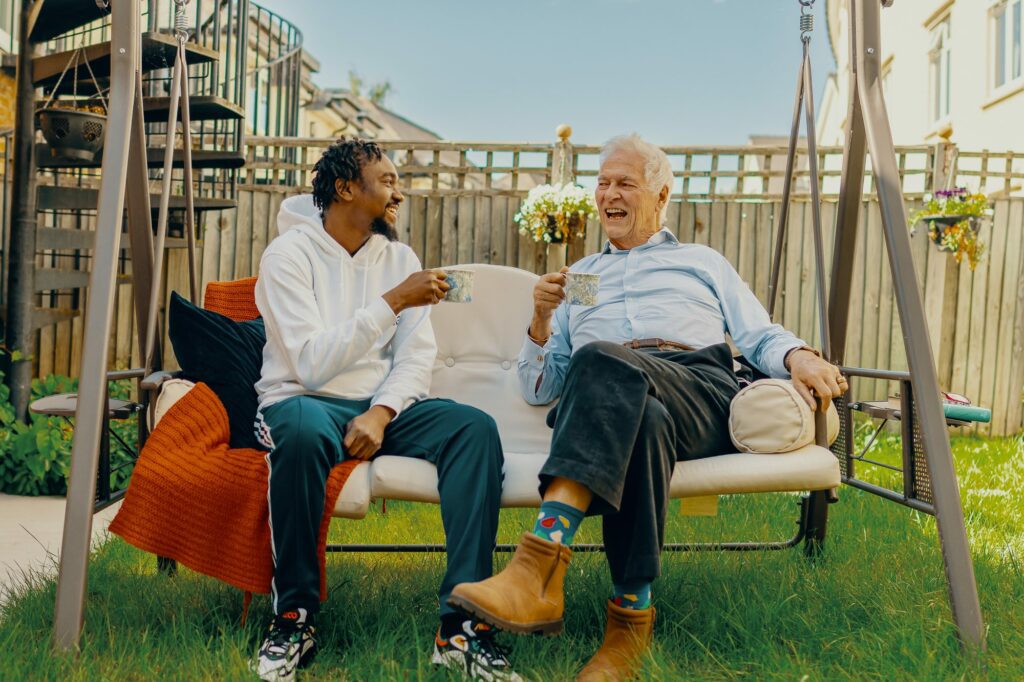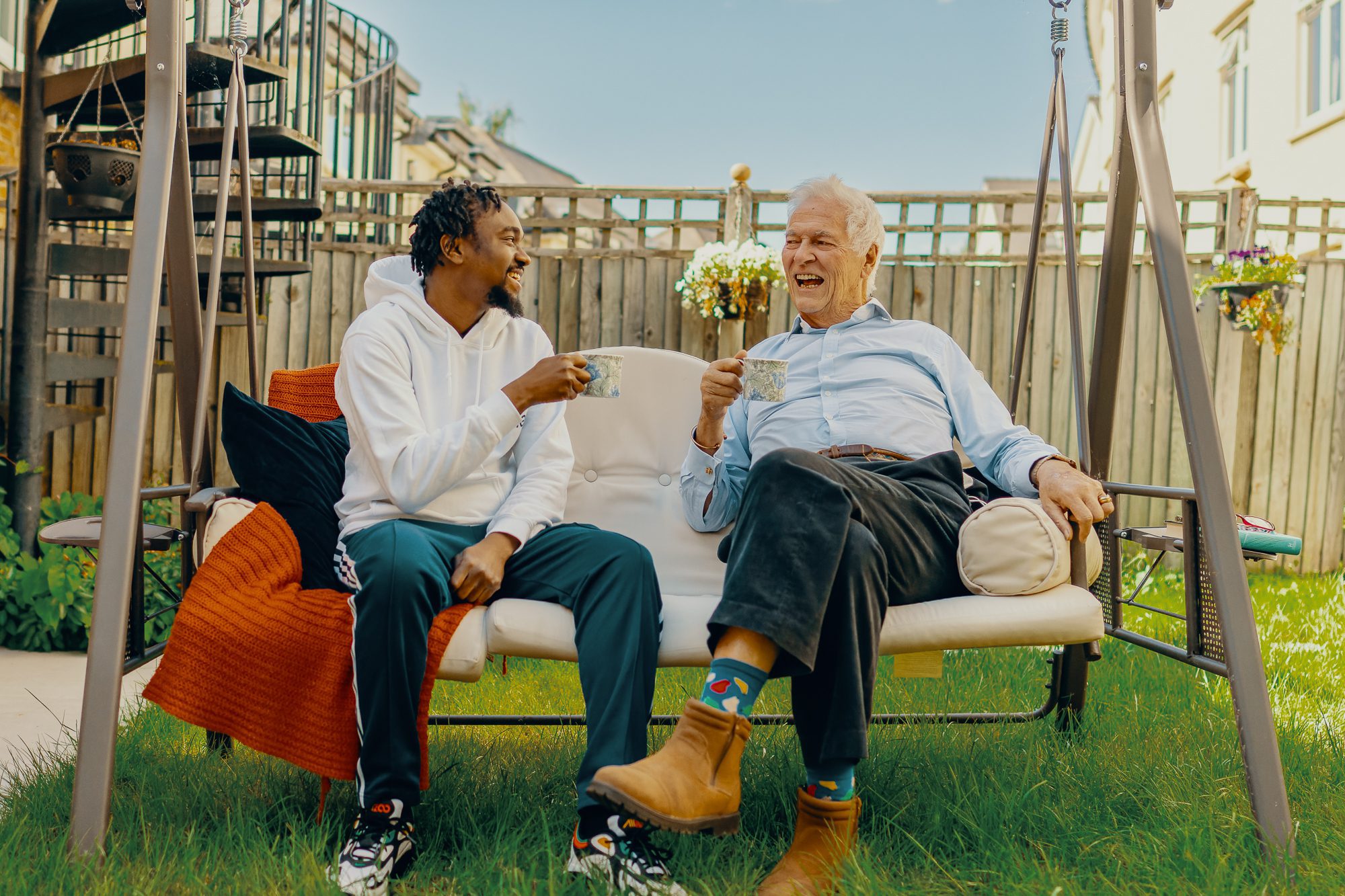 Looking for care in Birmingham?
Live-in care with Elder can help you keep the life you know while getting the care you need.
Learn more about elderly care
Take a look at more Elder guides on later life.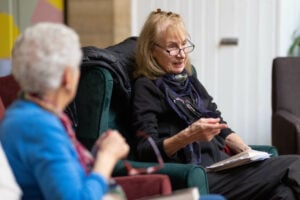 Elderly Care: What if Elderly Parents Refuse Care? Growing older and less able to maintain an independent lifestyle can be hard for an older