The merchant houses are a reminder of the rich history to be found here. Known for its 25 antique shops and the Prince of Wales living nearby, Tetbury is a wonderful place to visit.
Sharing quality time visiting new places is a therapeutic way of getting out and about together, whether your loved one has dementia care, companion care, care at home or live-in care in Gloucestershire. The benefits of a break in daily routine encourage the elderly to reconnect with life in a non-pressured, enjoyable way. Here are five of the best locations for you to visit in Tetbury.
Highgrove Gardens
Open to visitors from April to October, Highgrove Gardens are part of the Prince of Wales and The Duchess of Cornwall's private home. The Prince of Wales has long been a passionate advocate of organic, sustainable living.
His ethos is reflected in the design and character of the celebrated gardens that he has carefully cultivated here for the past 35 years. The grounds are breathtaking to explore, and Highgrove welcomes over 23,000 visitors every year. Make sure you book your ticket early.
The benefits of being in nature are well documented. Research shows that enjoying the 'Great Outdoors' contributes to more restful sleep, aids relaxation, and creates a more tranquil, positive frame of mind, so it's a wonderful way to share quality time together.
The Parish Church of St Mary the Virgin
This Georgian Gothic church was built between 1777 and 1781 by Francis Hiorn. The Church has been lovingly restored to its traditional 18th-century magnificence. Easily identifiable by its tall spire – the fourth highest in England – this beautiful church is well worth a visit.
Antiques and Market Hall
Suitably housed in elegant 16th- and 17th-century buildings, Tetbury's antique dealers are world-renowned, and there are over 20 shops to choose from here. While you are exploring the heart of Tetbury, make sure you visit the 17th-century Market Hall, around which the town was built. The Market Hall is regarded as the best of its kind in the Cotswolds and the site of a weekly market every Wednesday.
---
Dulcie's care story
Dulcie is one of our longest serving customers. In this video, she and her family talk through their decision to arrange care in the home rather than the care home.
---
Chavenage House
This Elizabethan manor house dates back to 1383 and has only been owned by two families in that time. In fact, your tour guide will be the owner himself, or a member of his family. Chavenage House's historical focus are the English Civil Wars, and the family's role in Charles I's impeachment and execution.
If the house and grounds look familiar, you may have seen them on television: Chavenage House was used as a filming location for the BBC productions that include "Lark Rise to Candleford" and "Tess of the D'Urbervilles".
A recent study has revealed that spending time at historical sites can be good for our wellbeing too. People of all ages took part in the survey and researchers discovered the act of learning local history and creating connections with others helped to forge a sense of pride and community.
Westonbirt Arboretum
A wonderful stroll awaits here, along meandering paths beneath 1,500 species of trees from around the world. Delamere Forest offers an easy walk in tranquil surroundings and is perfect for wildlife spotting.
Look out for creatures such as roe deer, butterflies, red squirrels, otters, red kites, ospreys and more. Accessibility is good, with disabled parking and toilets, level paths and mobility scooters and wheelchairs available on loan. Westonbirt Arboretum is a popular destination for locals and visitors alike to enjoy some quiet time together beneath this extraordinary canopy of trees.
Tetbury is a remarkable town adored by locals and visitors alike, as much for its beauty as its industry. Traditional stone buildings, strong history and a proud connection with the Royal Family create a memorable atmosphere. Our time is precious, so it's wonderful to visit new places and enjoy quality time relaxing with family and your loved ones.
At Elder, our 24/7 elderly care service and private live-in care options provide everything that your parent or loved one needs to live comfortably in their own home. Whether you're looking for live-in care in Birmingham, London or even Scotland, Elder can help. We provide live-in care throughout all of the UK and can arrange care for your loved one in as little as 24 hours.
Call us for expert live-in care advice
Learn more about elderly care
Take a look at more Elder guides on later life.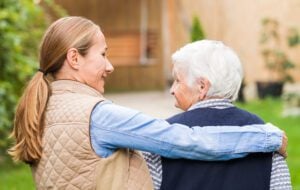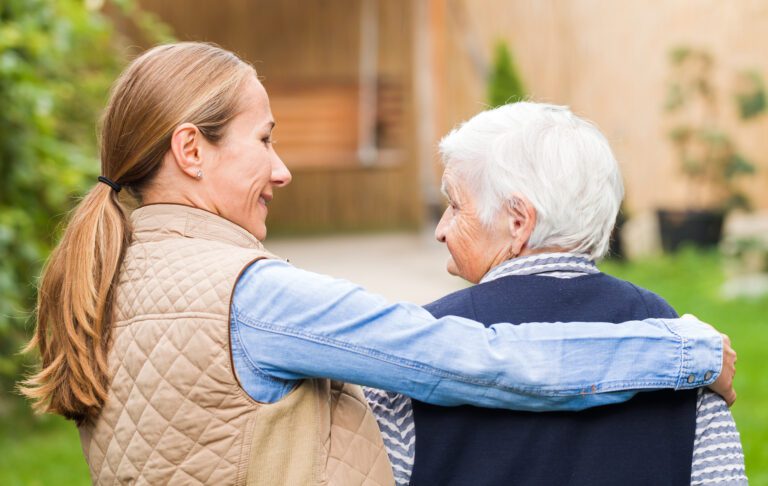 What is Elder Care? It can be difficult to define elder care or elderly care as it is often called because it can include