Whether your elderly parents are currently being cared for in their own home with live-in care or live more independently, they will enjoy a day out in their local area. If they are receiving dementia care, a location that offers a sensory experience, or one that is tied into their interests could be great options to explore.
Now that the live-in care in Gloucestershire has become a viable alternative to residential care homes, there are more opportunities than ever to spend quality time with your elderly parents. Here you'll find our selection of great days out near Stow-on-the-Wold for you and your parents.
Cotswold Wildlife Park and Gardens
This family friendly destination offers an excellent mix of an animal park and pretty walled gardens, plus displays of exotic planting to enjoy. You'll find more than 250 species of animals and birds here. If your relative enjoys the sights and sounds of nature, this could be an ideal day out for them to enjoy with their carer, if they are benefitting from live-in care.
The sympathetic design of this extensive site means that it is suitable for wheelchair users, or those requiring elderly care, who are a little frailer than they used to be. There are lots of benches available on which to take a break, and both the enclosures and the on-site railway are accessible. There are disabled toilet facilities, and mobility scooters and wheelchairs can be hired.
Bourton House
Since the time of the Saxons, Bourton-on-the-Hill has been a noted landmark within the Cotswold landscape. Originally constructed in stone on monastic land, the house was later rebuilt as a classic Jacobean 'Foursquare' home in 1598. It underwent further alterations in the early 18th Century when it was reduced in height, although it retained its impressive towers. Since that time, the house has remained almost entirely unchanged.
The house is surrounded on all sides by a ten-acre plot, comprising three acres of gardens and seven of pasture. In recent years, the plot has been transformed from a somewhat neglected wasteland to a stunning example of a country house formal garden, and it's a lovely place to wander around and enjoy nature at its finest. This peaceful place offers an ideal day out, perhaps for your loved one to enjoy with their live-in care companion if they are receiving companion care.
Broughton Castle
Broughton Castle is a handsome example of a fortified moated manor house. Situated in the lush Oxfordshire countryside, this attraction is a little further afield but is well worth a visit.
The main part of the house dates from the early 12th Century, while the impressive gatehouse was added in the first half of the 14th century. However, most of the property, as seen today, was built in the 1550s. The castle was sacked and suffered extensive damage in 1642, after the Battle of Edgehill.
The castle has been in the Fiennes family for more than 600 years and is an atmospheric place to spend a day. It is open between April and the end of September, on Wednesdays, Sundays and Bank Holidays only. There is a disabled toilet on site, and most areas of the castle are fully accessible, though there are some small flights of steps to navigate. Visitors using mobility scooters are welcome throughout the first floor of the castle and the grounds.
---
Dulcie's care story
Dulcie is one of our longest serving customers. In this video, she and her family talk through their decision to arrange care in the home rather than the care home.
---
Hidcote Garden
Hidcote Garden is a destination that always has something new to offer throughout the different seasons. This Arts & Crafts garden is designed as a succession of 'rooms', each having its own distinctive atmosphere, and each leading via a doorway to the next.
It has a superb collection of rare shrubs and trees and fragrant and colourful herbaceous borders; a visit here is a sensory experience and should be a good fit for your elderly parents, particularly if they are receiving dementia care. The narrow pathways twist and turn through an array of attractions, including secret spaces and more open areas with fantastic views.
Find a sheltered spot and rest on one of the many benches to enjoy the wildlife. You have a good chance of spotting a green woodpecker in this part of the world, or even a buzzard if you're lucky. The 'wilderness' area is the perfect place for a picnic while admiring the gardens and the panoramic vista of the open countryside beyond.
Mobility car-parking is available in the car park, and there is an adapted toilet on site. There is level access and around a third of the grounds are wheelchair accessible. There is one wheelchair available to borrow if required.
Bourton Model Railway
Located in a historic farmhouse, the Bourton Model Railway Exhibition is an ideal place to visit with older relatives who love all things locomotive. Here, you'll find some of the UK's most extensive model railways, some of which are visitor controlled.
Railway enthusiasts can follow the trains as they journey through highly realistic landscapes including urban, suburban and beautifully realised countryside scenes, complete with mountains and streams. Watch as day fades into night in the model, as you enjoy this interactive experience.
The Model Railway is in nearby Bourton-on-the-Water, a picture-perfect village famed for the babbling river that dissects it. There are plenty of other attractions in this charming place for a lovely day out for your older parents, whether with yourself or with their care at home companion.
Call us for expert live-in care advice
Learn more about elderly care
Take a look at more Elder guides on later life.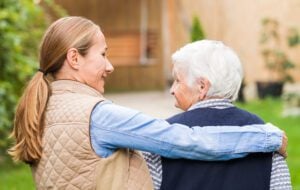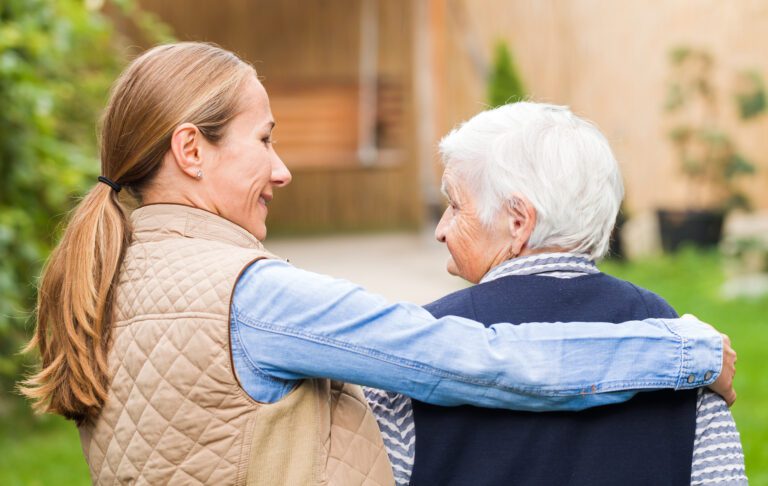 What is Elder Care? It can be difficult to define elder care or elderly care as it is often called because it can include