Now that the live-in care in Northamptonshire has become a viable alternative to residential care homes, there are more opportunities than ever to spend quality time with your elderly parents. This area is an ideal place to visit with your loved one. A range of activities are available; we've selected five great options for elderly visitors and their carers. 
To market, to market
Oundle has a fantastic monthly farmers' market held on the second Saturday of every month, from 9 am to 2 pm. There are 35 stalls, offering a smorgasbord of delectable local products such as pork sausages, Manor Farm flowers, Teifi Valley Dairy goats' cheese, as well as bakery bread, fresh fish, poultry and preserves.
There is also a smaller market held every Thursday, full of local produce staples for the fridge and cupboard. Markets are a great opportunity to engage with the local community, try different food and have a leisurely stroll. Oundle market is surrounded by an assortment of cafés and bookshops, making it a browser's delight.
Oundle Museum
A superb team of volunteers runs this award-winning Accredited Museum and is open from March to October. Located in the old Oundle Courthouse, the exhibitions capture Oundle's history, from Prehistoric until the present day.
Permanent exhibitions include miniature replicas of the Market Place and Railway Station, and archaeological artefacts from local sites. There is a separate gallery that showcases a themed exhibit, which changes annually. This year's theme is "Oundle in the 1940s".
Research shows that museums are therapeutic places to visit – spending time exploring a museum boosts our well-being, drawing us into a historical world, allowing us to escape routine and discover interesting things. This makes them an ideal location to visit with a loved one, whether they require care at home, elderly care, dementia care or companion care.
Afternoon Tea at the Talbot Inn
When you arrive at the beautifully appointed Talbot Inn, ask for the Coffee House. This spot offers a great range of loose-leaf brews along with coffee if you prefer. There is a menu of delicious cakes and pastries to go with your drink too, all baked on-site by their pastry chef. Sit in the Secret Garden, the School Room, the courtyard or beside the fire in the lower or upper bar to enjoy your afternoon tea.
Burghley House
As Elizabethan homes go, Burghley House is one of the grandest, with 35 rooms on the ground floor alone. The house was built and designed by William Cecil, who was also Lord High Treasurer to Queen Elizabeth I. Burghley House took 32 years to build, using stone from Kingscliffe Quarry in Northamptonshire. The house and its spectacular grounds are now open every day of the week to visitors, except Friday.
In the house, you'll find an impressive collection of art, textiles and other objects of interest. Accessibility is excellent, with disabled parking close to the entrance and two chair lifts and disabled toilets inside, as well as moveable ramps in areas of the interior. Burghley House is a great place for a day out, learning about and exploring this fascinating home and its history.
Barnwell Country Park
Barnwell Country Park nestles in the Nene Valley across 37 acres of meadows, riverbanks and lakes. It's the perfect choice for a relaxed walk to enjoy the benefits of nature. There are a variety of creatures living here, including the Whiskered Bat, otters, brown long-eared bats, kingfishers, kestrels, tawny owls as well as mirror carp, pike, perch and a host of other fish dwellings in the lakes.
Barnwell Country Park is a popular spot to visit for the elderly because of its first-rate accessibility and stunning natural surroundings. Both their 1/3 mile (15-minute) Lakeside Stroll and 2/3 mile (30-minute) Kingfisher Nature Trail are hard surfaced, making this walk easy to access. The Kingfisher Café offers a lovely deck, on which to sample local food and enjoy the surroundings.
The therapeutic benefits of nature are well documented. Research shows time spent outdoor can boost the quality of sleep, well-being and energy levels, as well as creating stronger social connections and brightening our outlook.
Oundle might be a sleepy market town but it offers lots of interesting things to do, with a range of easy outings that promote a holistic, uplifting experience and quality time together.
At Elder, our 24/7 elderly care service options provide everything that your parent or loved one needs to live comfortably in their own home. Whether you're looking for live-in care in Scotland, London or Cornwall, Elder can help. We provide live-in care throughout all of the UK and can arrange care for your loved one in as little as 24 hours.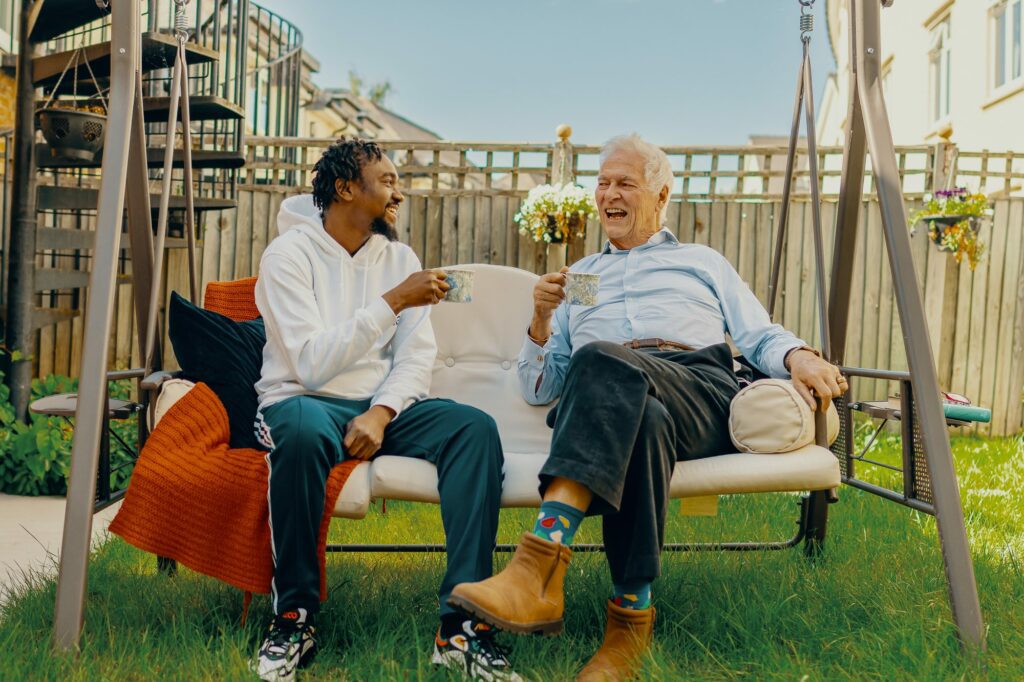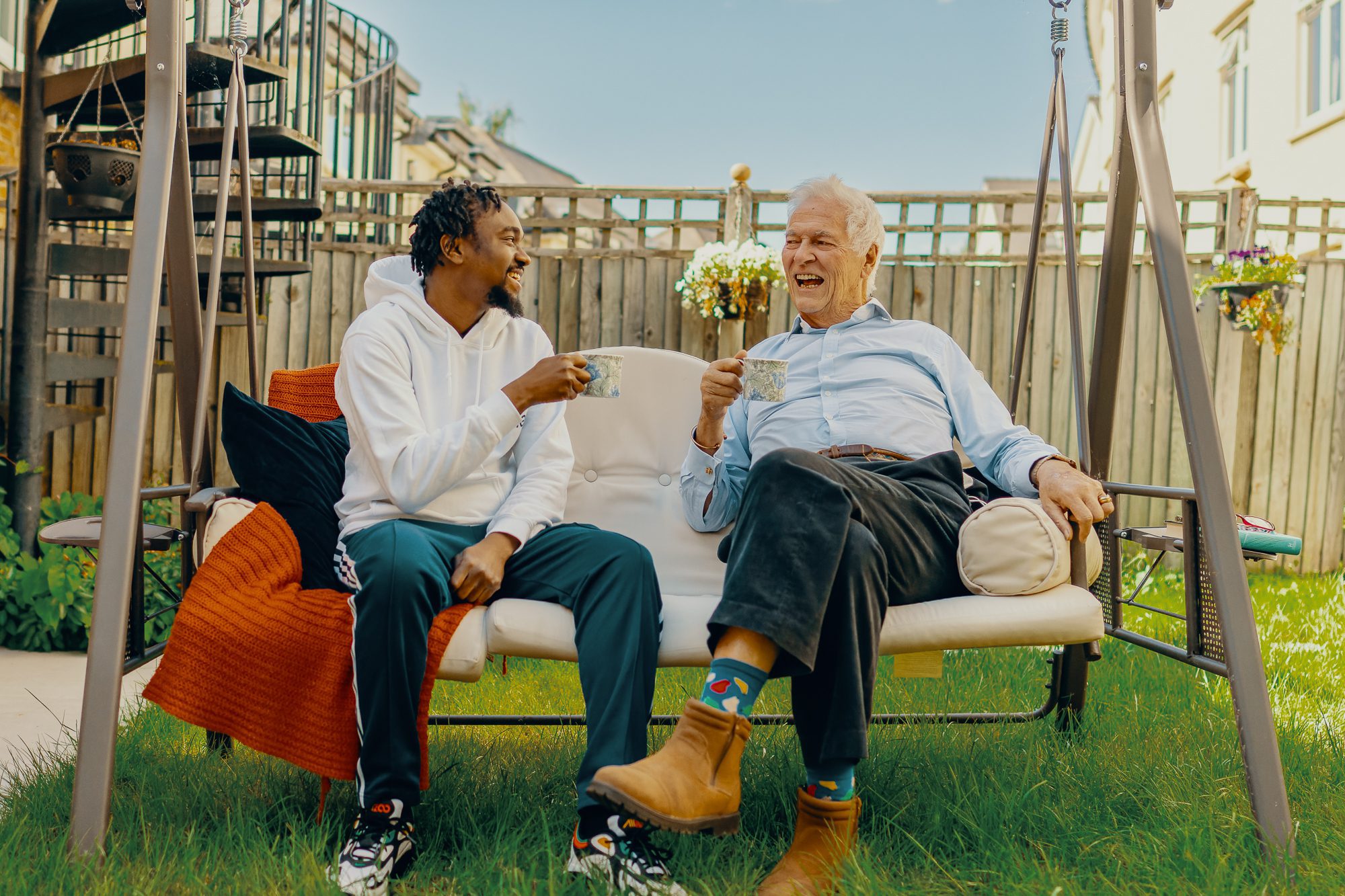 Looking for care in Northamptonshire?
Live-in care with Elder can help you keep the life you know while getting the care you need.
Learn more about elderly care
Take a look at more Elder guides on later life.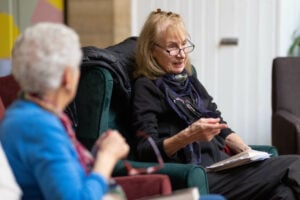 Elderly Care: What if Elderly Parents Refuse Care? Growing older and less able to maintain an independent lifestyle can be hard for an older