Even as recently as a few years ago, taking your elderly parents on holiday or day trips could be a challenging and time-consuming process. Thanks to the increasing popularity of live-in care in Sussex, it's possible to employ a qualified carer who will offer 24-7 assistance in day-to-day living to your parents in the comfort of their own home. From companion care to dementia care, having a live-in carer makes it easy for your parents to live the life they choose without restrictions. 
Midhurst is the perfect destination for the whole family, offering plenty of shopping along with lovely places to rest, relax and eat and drink. The town is steeped in literary history, having inspired writers such as Ruth Rendell, Anya Seton, H G Wells, John Wyndham and Hillaire Belloc, among others. Here are five great attractions that will appeal to you and your parents.
Cowdray Park
Cowdray is on Midhurst's doorstep and a must-see for anyone keen on history. Both Henry VIII and his daughter Elizabeth visited the Tudor home here, but a fire destroyed the building in the 18th century. It's still possible to tour the ruins during the summer months, and the Tower Rooms have been sensitively restored, to become an art gallery and studio, where art classes are occasionally held.
Cowdray estate includes a farm shop, restaurant, holiday cottages and therapy rooms, along with an award-winning golf course and clay pigeon shooting. Parts of the grounds, particularly around the ruins, are tricky to negotiate for those with mobility issues. Check the website for details of special events and workshops before your visit, at https://www.cowdray.co.uk/#map. Caregivers are entitled to free admission.
Petworth
Capability Brown designed the magnificent grounds at Petworth, and they make an enjoyable day out, just a few miles from Midhurst. Inside the house, you will find numerous artworks, reputed to be the finest collection in the care of the National Trust and including works by Van Dyke and Turner, along with carvings by Grinling Gibbons. Visitors can also explore the servants' quarters, which house a collection of more than 1,000 pieces of copper cookware.
The house is wheelchair accessible, with a mobility vehicle that collects disabled visitors from the car park and a wheelchair available for hire. Most of the grounds are also accessible, with level pathways throughout most of the estate.
The Novium Museum
A few miles south of Midhurst, in Chichester, the Novium Museum is the perfect destination for a family day out. Close to the cathedral, the museum has a lift access to all floors and full accessibility for wheelchairs. Entry is free.
The exhibits are over three floors, with the centrepiece being the magnificent remains of a bath house from the Roman era. The museum tells the story of the region over the last 500,000 years, culminating in a dramatic exhibition based on Tim Peake's space experience on the top floor, along with magnificent views of the cathedral. Hot and cold drinks and snacks are available at the on-site cafe, and there is also a gift shop.
---
Dulcie's care story
Dulcie is one of our longest serving customers. In this video, she and her family talk through their decision to arrange care in the home rather than the care home.
---
Fishbourne Roman Palace
Just 12 miles south of Midhurst you will find the Fishbourne Roman Palace and Gardens. The site was only discovered in 1960 and is reputed to be the largest Roman home in the country, along with the carefully restored garden. You can view one of the biggest collections of original Roman mosaic floors in Britain, and it's possible to go behind the scenes and look at some of the artefacts found by archaeologists on the site.
The site is wheelchair accessible, and there are wheelchairs available to hire, but they need to be pre-booked the day before your visit. There is a caféand gift shop on site.
Hollycombe Steam Collection
Situated just 12 miles north of Midhurst, Hollycombe is the perfect day out for anyone with interest in steam engines. This working steam museum offers a glimpse into life before the internal combustion engine. Watch the beautiful steam-driven fairground rides, and even take a ride yourself. Then step aboard the Quarry Railway – which is accessible for wheelchair users too – and chug to the sandstone quarry just over a mile away, which offers great views across the surrounding countryside.
With an onsite steam building, housing farm machinery, and a selection of steam tractors and road rollers to view, this is an enthusiast's perfect day out. There are a café and shop at Hollycombe and beautiful woodland gardens to explore for those with less interest in the engines themselves.
At Elder, our private live-in care options provide everything that your parent or loved one needs to live comfortably in their own home. Whether you're looking for live-in care in Scotland, London or Cornwall, Elder can help. We provide live-in care throughout all of the UK and can arrange care for your loved one in as little as 24 hours.
Call us for expert live-in care advice
Learn more about elderly care
Take a look at more Elder guides on later life.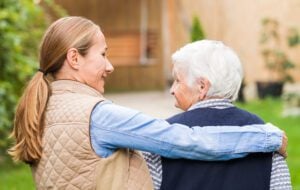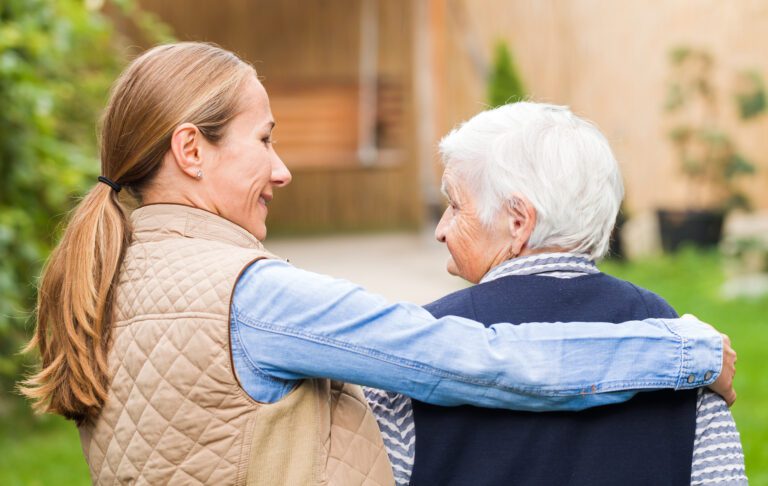 What is Elder Care? It can be difficult to define elder care or elderly care as it is often called because it can include