As live-in care in Yorkshire becomes an increasingly attractive option for many families, it's now easier than ever to arrange fun and interesting days out for elderly relatives, even if they require elderly care assistance, such as full-time companion care. A day out with your loved ones is an excellent way of having a good time together as a family, prompting discussions, fun and laughter.
Richmond is considered to be one of Yorkshire's 'hidden gems', situated at the northern point of the Yorkshire Dales. A thriving market town, it has plenty to keep you and your elderly parents amused and entertained, whatever the weather. Here's our roundup of the top five attractions to visit.
The Green Howards Museum
Situated in the heart of the town in Trinity Church Square, the Green Howards Museum celebrates the Green Howards Regiment from 1688 to 2006. The collection features over 200 uniforms, nearly 4000 medals and collections of badges, weapons and regimental artefacts such as furniture, silver, photographs, documents and equipment.
Open every day except Sunday, the museum offers discounts for elderly visitors, and the ticket gives you unlimited admission to the museum for 12 months from the date of purchase. Dogs are welcome, and if you are planning a special celebration, the museum's Normanby Room is available for private hire and refreshments can be provided if required. The museum also offers help in tracking down members of the regiment, so if you or your parents hope to find someone associated with the Green Howards, the museum asks that you contact them before your visit and they will endeavour to help you.
The Georgian Theatre Royal
Built in 1788, the Georgian Theatre Royal is said to be the most complete Georgian theatre still in operation in the country today. Take a backstage tour and visit the exhibition area to discover the theatre's history, learn what life was like for the Georgian actors and even try on costumes. There is also the chance to view the 'Woodland Scene', believed to be the country's oldest example of original stage scenery and now carefully restored to its former glory. Check before you visit, and you could combine your heritage tour with a show – the theatre has a range of productions throughout the year, including an active Youth Theatre Group.
Wheelchair users can be accommodated in the theatre, and also for much of the tour. The theatre is committed to making the building as accessible as possible and offers lifts, disabled toilets and induction loops and infrared headsets to visitors who require them.
---
Dulcie's care story
Dulcie is one of our longest serving customers. In this video, she and her family talk through their decision to arrange care in the home rather than the care home.
---
Richmondshire Museum
Situated a short distance from the Market Place on Ryders Wynd, the Richmondshire Museum first opened its doors to the public in 1978, displaying items and artefacts of local history. Open from April to October; the Museum is closed on Sundays. Set over three floors, it has lift access and plenty of seating, with helpful staff on hand to offer help and assistance if required.
The Museum features fascinating displays and exhibitions, including an exploration of the lead mining industry which used to dominate the region. There is a working model railway – and a huge variety of exhibits encompass local history from the Stone Age to the present day.
The Station
Formerly the station for the town of Richmond, the station closed in 1969 when the railway line was removed. It has now been reinvented as the home of a number of exhibitions and activities that serve the local community and makes a great place to while away a few hours. There are small businesses within the station, including ice cream makers, an artisan baker and a café offering treats, light snacks and full, three-course meals.
There is an on-site cinema, which offers a Seniors' Matinee at 1.30pm every Tuesday (11am during the school holidays). For just £5 you can enjoy a film in comfort, before browsing one of the exhibitions.
Millgate House Garden
Millgate House is situated in the Market Place and operates as an upmarket guest house. Behind its façade lies an award-winning garden which is open for public viewing every day from April to October. In partnership with the RHS, the walled garden has won several awards, including first place in the National Garden competition, and Alan Titchmarsh's 'Best Garden' award in 2015.
Entry to the garden is via a small door by the side of the house, which gives access to the views across the River Swale. There is no fixed admission price, but an honesty box takes donations.
At Elder, our 24/7 elderly care service and private live-in care options provide everything that your parent or loved one needs to live comfortably in their own home. Whether you're looking for live-in care in Scotland, London or Cornwall, Elder can help. We provide live-in care throughout all the UK and can arrange care for your loved one in as little as 24 hours.
Learn more about elderly care
Take a look at more Elder guides on later life.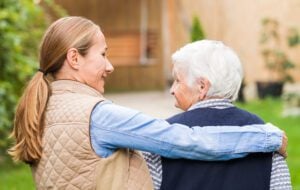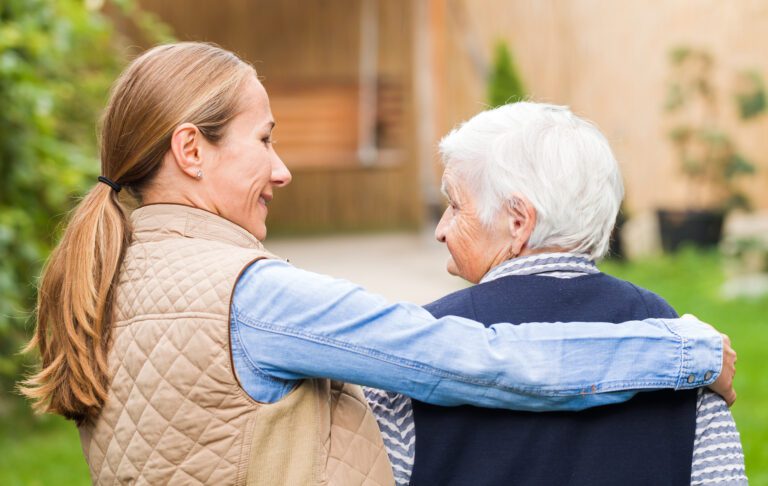 What is Elder Care? It can be difficult to define elder care or elderly care as it is often called because it can include