Whether your elderly parents are being looked after at home with live-in care, or are currently living more independently, they will look forward to days out in their local area. If your relative is living with dementia, they may benefit from activities that include a chance to talk about the past or that tie in with their previous hobbies and interests. 
Now that the live-in care in Norfolk has become a viable alternative to residential care homes, there are more opportunities than ever to spend quality time with your elderly parents. Here is a selection of great days out that can be enjoyed in Holt and further afield in North Norfolk.
Spout Hills
Spout Hills is a lovely natural setting, comprising ponds, streams and a spring that rushes down from a gravel hill. Situated just off Holt's pretty high street, this urban wilderness spreads over 14 acres of common land that is lovingly tended by a band of local volunteers. It is a real haven for wildlife of all kinds and is a great place to take in the sights and sounds of nature.
There are signposted walking trails that wind through the countryside through a variety of habitats, including bracken heath, wet meadow, pond and woodland. The views change with the seasons but are always pleasing, from the delicate blossom displays in the springtime, the exotic orchids of the summer through to the majesty of the beech woods in the autumn.
Spout Hills is also a hub for those interested in local history. Back in Victorian times, it was the site of the town's water supply, and there are still some workers' cottages on the site that date from that period. This is a lovely place to take a leisurely stroll and perhaps enjoy a picnic with your older relative, and it's also an ideal spot for them to explore with their carer if they are receiving care at home or companion care.
The North Norfolk Railway
The North Norfolk Railway offers an enjoyable day out. This heritage steam railway often referred to as the 'Poppy Line', runs between Holt and the coastal resort of Sheringham. Just a 15-minute stroll from Holt itself, the station is a destination in its own right and the perfect place to do a little trainspotting.
The route boasts spectacular views across Norfolk's countryside and coast, and rightfully holds the crown for the most scenic railway line in England. Taking a trip on this heritage railway is a great way to blow the cobwebs away, and if your elderly parents are benefiting from live-in care, this will certainly be a day out to remember.
Felbrigg Hall
Felbrigg Hall is a fascinating and timeless country house with a walled garden, set in spectacular and extensive grounds. Exploring the house takes the visitor on a journey through time, as seen through the eyes of four of the families that once called it home, and this means that touring the property becomes a personal, intimate experience. The Hall is intact, except for one room, which was apparently blown up at some point in the 18th century when a firework experiment went wrong.
Ancient woodland shields the estate from the harsh north winds that characterise this part of Norfolk, and the lakes and open parkland both provide sanctuary to a variety of plants and animals. There is a dovecote in the walled garden, and visitors are treated to the sight of doves and chickens enjoying this pretty space. The garden displays are carefully curated to reflect the changing seasons, and offer a wonderful sensory experience all year round, making the garden well suited to those visitors who may require dementia care.
---
Dulcie's care story
Dulcie is one of our longest serving customers. In this video she and her family talk through their decision to arrange care in the home rather than the care home.
---
Amazona Zoo
Located in Cromer, Amazona Zoo is a great place to take your elderly relatives, if they have an interest in wildlife. Here, you will be able to watch animal feedings, learn all about South America's history and observe many species native to that part of the world, including jaguars, pumas, tapirs, flamingoes and monkeys.
There is also a delightful village of guinea pigs and a spider house, for those who appreciate a creepy crawly or two. Grab a bite to eat at the Jungle café, or pack a lunch and settle down within the extensive grounds to watch the world go by and the wildlife. If your parent has live-in care, this is an ideal place for them to visit with their companion.
Sculthorpe Moor Community Nature Reserve
Sculthorpe Moor Community Nature Reserve is a large expanse of land made up of a variety of habitats. These include sedge and reedbeds, wet woodland, wet meadow, hazel coppice and open water. It is the ideal place to visit with your elderly parents if they take solace from the peace of a pristine natural setting.
This is a birdwatcher's paradise, and if you spend a few hours here, you will see many interesting and often rare species. There is a hide for the committed twitcher. In the summer months, the large pond glistens with visiting dragonflies, and if you're lucky, you may even see a water vole making its way through the drainage ditches. There is a dedicated programme of activity sessions and guided walks that offer the chance for visitors to learn all about this tranquil nature reserve and the huge variety of wildlife that call it home.
Call us for expert live-in care advice
Learn more about elderly care
Take a look at more Elder guides on later life.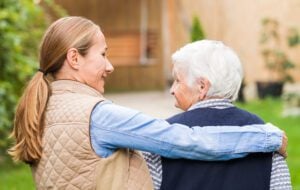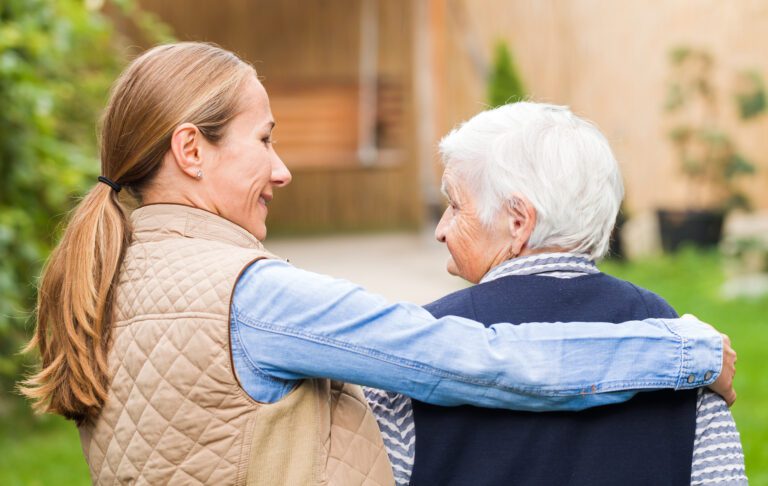 What is Elder Care? It can be difficult to define elder care or elderly care as it is often called because it can include