Benefits of regular outings for everyone, including older people, are well documented, and this jewel of a town in Wiltshire offers some fantastic attractions. Now that the live-in care in Wiltshire has become a viable alternative to residential care homes, there are more opportunities than ever to spend quality time with your elderly parents. We have selected five of the best outings for you and your loved one to enjoy together here.
Saxon Tithe Barn
Nestled between the Rivers Avon and Kennet and the Avon Canal, the Saxon Tithe Barn is a great location to visit and combine with a walk along the canal or river towpath. A fine example of Medieval architecture, it is certainly one of the largest of its kind in the UK – the barn measures 51 metres long, 9.5 metres wide and has an impressive 14 bays.
The main attraction inside the barn is its extraordinary original timber cruck ceiling. Built in the mid-14th Century from fine limestone, the Saxon Tithe Barn served the influential Barton Grange, a nearby manor farm, which provided for Shaftesbury Abbey in Dorset.
Incidentally, the Abbey was the richest nunnery in all medieval England. The Saxon Tithe Barn has a clutch of arts and crafts workshops and retailers nearby for an interesting and creative pitstop.
Arts and crafts are stimulating activities, both cognitively (concerned with knowing, perceiving) and psychologically and recent studies confirm engaging the brain is as important an exercise as physical movement.
Creating objects fosters a sense of confidence and contribution, increased positive perspective and self-expression. Time spent making something has enormous benefit for all of us including older people, and most especially those requiring live-in care, care at home, later life care, dementia care and companion care.
The Saxon Church
Step back in time to 709 and enjoy all the evocative history this tranquil setting has to offer. The east wall contains a 2012 stone carving above a fragment of fossil tree dating back 150 million years. The interior is an incredible juxtaposition of modern and ancient, and the rich history and pretty location offer renewed perspective and a sense of place and belonging. The Saxon Church is well-maintained, and its honey hued building has beautiful surrounding countryside as its backdrop.
---
Dulcie's care story
Duclie is one of our longest serving customers. In this video her and her family talk through their decision to arrange care in the home rather than the care home.
---
Iford Manor: the Peto Garden
Set on 2.5 acres of land cut into a steep hillside offering breathtaking valley views, the Petro Garden is glorious, and its curators have gone to extraordinary lengths to ensure it is accessible to all. If wheelchair access is required, enquire about the alternative entrance to the garden.
Harold Ainsworth Peto drew his inspiration for Peto Garden from the beguiling charms of traditional Italian gardens. It is full of gorgeous garden buildings which are well worth visiting, including the Loggia, Great Terrace, Casita and the Cloisters.
The interesting architecture accents the sense that you are tucked away somewhere in the Italian countryside. After a walk, you can enjoy a magnificent cream tea here. For the perfect experience, tie in your visit to the gardens with a recital or opera forming part of the Iford Arts programme.
The benefits of garden settings on people are legion. Documented advantages include stress reduction and increased focus and enjoyment of the task at hand, stimulating all senses and promoting exercise. A beautiful garden landscape is one of the most supportive environments to encourage positivity and healing.
There is even a more formal therapy practice called Horticulture Therapy, which is the practice of using plants and horticultural hobbies to accelerate healing. However, just the act of quality time spent in a garden landscape setting is enough to provide benefits – encouraging healing, wellbeing and relaxation.
Wiltshire Music Centre
Crowned by Sean Rafferty (BBC Radio 3) as the venue with "the finest acoustics outside London". This spot has hosted a fantastic variety of celebrated musicians including the Academy of St Martin in the Fields, guitarist John Williams, jazz artists such as Stacey Kent and world music royalty such as Black Umfolosi.
There is also a great selection of children's theatre and entertainment on offer in the programme. The Wiltshire Music Centre is fully wheelchair accessible, there is an infrared auditorium system, with headphones available from the box office. A notable feature of this excellent venue is the programme of music therapy classes available for the elderly, including "singing for the brain" for those living with short-term memory loss. There are also workshops and groups for Alzheimer's and dementia patients, promoting wellbeing as well as social engagement.
The Barbara McLellan
Float away down the Kennet and Avon canal aboard a purpose-built wide-beam trip boat called the Barbara McLellan. Seating 51 passengers, the boat runs tours lasting approximately two hours, exploring the tranquil waters through the lock and passage to Avoncliff Aqueduct and back again. There are a wheelchair lift, toilet facilities and a fully licensed bar, as well as catering.
Bradford-on-Avon is a charming town offering beauty, relaxation and an escape from the routines of everyday life.
Call us for expert live-in care advice
Learn more about elderly care
Take a look at more Elder guides on later life.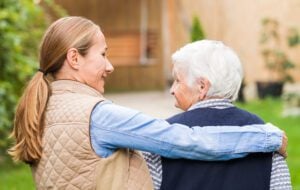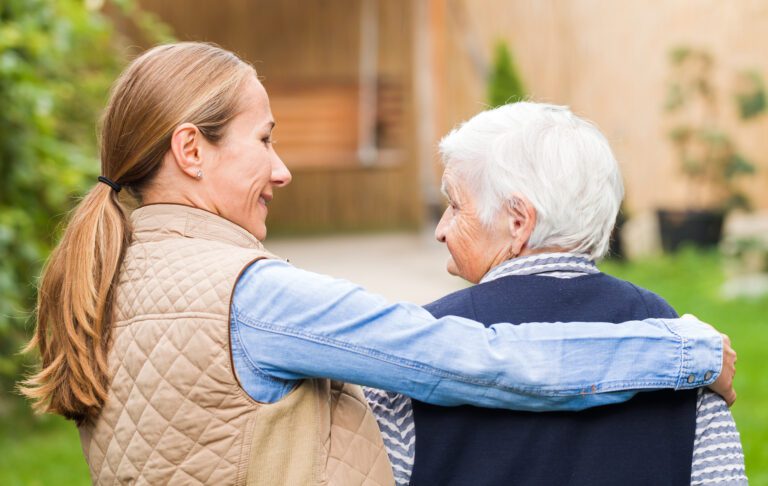 What is Elder Care? It can be difficult to define elder care or elderly care as it is often called because it can include