Whether they receive live-in care in Norfolk or they live in a residential home, those receiving elderly care always benefit from a change of scene and can return feeling refreshed and re-engaged. However long you choose to stay in Aylsham, here are five things you could do with your parents, to get you out and about and exploring this fascinating town. 
Aylsham Heritage Centre
The heritage centre is a great place to start if you don't know much about the locality or simply have an interest in history. Located just off the town square, you can explore the centre's exhibition on the area's Roman past and perhaps enjoy one of the many events and talks hosted here throughout the year. The centre also acts as a tourist information office, so you can look for inspiration on further days out while you're here, or take advantage of the town trail guide to help you find the most interesting historic sites around the town.
As it's all on one floor, the building is accessible for those who need to use a wheelchair or other mobility aids, and the paths outside are paved and even.
Blickling Hall and Estate
If you or your loved one's companion care worker are happy to venture further afield by car, the Blickling Estate, just north of Aylsham, is a wonderful day out. This stunning red brick mansion sits in the middle of some beautiful gardens and historic parkland, and as well as being mentioned in the Domesday Book, it was also the birthplace of Anne Boleyn. With exhibitions about life in the 1930s and about the important role the house played during the Second World War, this could be an ideal day out if your relative receives dementia care, as the collections may stir up memories of their younger days.
Accessibility is good, with disabled parking and a ramped entrance to the ground floor. The ground floor itself is suitable for those in a wheelchair or with mobility issues, and there's a lift to the first floor. If you want to explore the beautiful gardens, a map showing the accessible route is available, and the circular walk is suitable for wheelchairs thanks to gravel paths.
If you feel live-in care might be a suitable option for your loved one, you'll find Elder is top of the list of live-in care agencies near you. Contact us today to discuss how our tailored services can allow your loved one to stay in the comfort of their own home.
---
Dulcie's care story
Duclie is one of our longest serving customers. In this video her and her family talk through their decision to arrange care in the home rather than the care home.
---
Carousel Chocolates
Holidays are all about pampering and indulgence, and you can't go far wrong with a trip to Carousel Chocolates. Located in the centre of Aylsham, this little confectioner produces some of the most delicious chocolates you'll ever have eaten, as well as a variety of sweets and cakes. You can have chocolate boxes made up or buy pre-packaged boxes. The staff are also incredibly warm and welcoming.
While it might not count as a 'day out' as such, Carousel Chocolates is one to visit, as you're out and about exploring Aylsham. There are plenty more shops and cafes around the same little area, so once you've got your pick of the sweets, you could find somewhere for a spot of tea and a little sampling session.
Bure Valley Railway
The Bure Valley Railway is one of Norfolk's most popular tourist attractions and makes for an enjoyable day out for people of any age. Originally opened in the 1880s, the line was closed in 1952, but carried on transporting freight for another 30 years before being shut altogether. It now operates on a not-for-profit basis and is run by a small team of volunteers and staff, with a collection of 15-inch gauge steam trains running visitors between Aylsham and Wroxham.
The Bure Valley Railway is rightly proud of its disabled access, with both Aylsham and Wroxham stations built on one level, including the platforms, café, shops and toilets. The trains have six specially adapted carriages for accommodating wheelchairs, with double doors and detachable ramps. The staff recommend that you or your loved one's live-in care worker phone in advance to check there will be room on the day, as the attraction can get busy during peak season.
Redwings Horse Sanctuary
If your elderly relative feels that they want to get out for some fresh country air, Redwings Horse Sanctuary could be the perfect place to go. Those receiving live-in care can sometimes feel they have become detached from the natural world, and reconnecting through a leisurely stroll, while admiring the sanctuary's rescue animals, could be a special afternoon out. You don't have to be a 'horsey' person to enjoy the atmosphere at Redwings, as there is also plenty of beautiful countryside around you and a lovely Nosebag Café for refreshments.
There are disabled parking and disabled toilets on site, but while most areas are accessible in clement weather, it might be a bit trickier in adverse weather conditions.
However long you are staying in Aylsham, there are plenty of fun-filled days out that you can enjoy with your elderly parents. This is a lovely town and the ideal place to spend some valuable time together, making happy memories to cherish.
Learn more about elderly care
Take a look at more Elder guides on later life.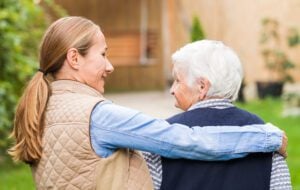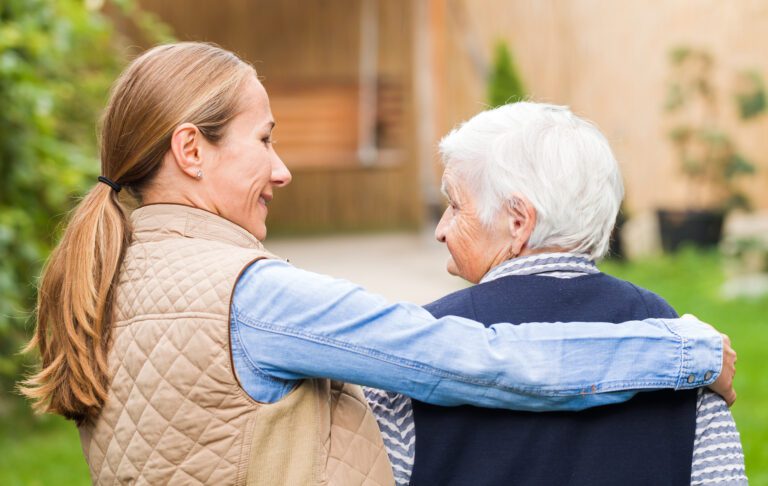 What is Elder Care? It can be difficult to define elder care or elderly care as it is often called because it can include