Dementia care experts believe that stimulating outings can help to maintain a positive mental outlook, and many places of interest now offer caregivers free admission, so do check before setting out.
While a hike up the Cairngorms may be off-limits, there are plenty of ways to pass the time in and around Aberfeldy. Here's our guide to the five best things to enjoy in the area.
Aberfeldy Distillery
No trip to Scotland would be complete without partaking of a 'wee dram' of whisky, and what better way to sample Scotland's national drink than in the famous Aberfeldy Distillery, home of Dewar's Scotch? The Distillery is committed to making its premises as accessible as possible to all visitors, with disabled parking close to the venue and all main parts of the tour on one level. Toilets are accessed by a lift, and the tour can be rearranged to avoid steps if necessary.
Depending on your fondness for Scotland's finest, there are tours available. You can choose a basic package, which talks you through the distilling process and allows you to sample some of the wares on offer. If you have more of a passion for whisky, then you might prefer the Cask Tasting Tour, the Connoisseur's Tour or the most expensive Blender's Tour, which gives you the opportunity to blend your own 500ml bottle of scotch for £75.
Cluny House Gardens
A must-see for keen gardeners, the Cluny House Gardens are open to visitors from the end of February to the end of October and operate on an honesty box policy. Some plants are available to purchase, and the owners request that cash or cheques are left in the box on the plant stall.
The garden has been carefully tended by the Masterson family since they took up residence in the 1950s. They have encouraged wild red squirrels to breed here, and have planted numerous Himalayan shrubs and plants, creating a spectacular display that anyone with an interest in gardening, nature or wildlife will be sure to appreciate. There is no specific accessibility policy, but walking sticks are available for use by visitors.
Bolfracks Garden
Unsuitable for anyone with mobility problems due to the steep north-facing slopes, Bolfracks Garden is nevertheless a beautiful way to spend an afternoon. Offering spectacular views across the Tay Valley, the gardens are renowned for their collections of unusual and rare plants, including fabulous examples of rhododendrons, azaleas, old-fashioned roses and herbaceous perennials.
The first ornamental garden on the site was established in the middle of the 18th century, but the majority of the current design was created by Mr Douglas Hutchison in the 1970s. There is a stream garden that was built in 1928 following the course of a 'burn', or stream, which has now been fully restored.
There are two routes through the gardens, one of which is steep, with the other being more accessible due to its gentle slope. There is no café on-site, although toilets are available for visitors and you are welcome to bring your own picnic.
---
Dulcie's care story
Dulcie is one of our longest serving customers. In this video, she and her family talk through their decision to arrange care in the home rather than the care home.
---
Castle Menzies
This 16th-century fortress was the seat of the Menzie Clan for half a millennium and has been involved in pivotal Highland history, particularly during the Jacobite rebellions, when it hosted Bonnie Prince Charlie as he made his way to Culloden. By 1957 the castle was a ruin, but it has been carefully restored by members of the Menzie Clan to become a popular tourist attraction.
There is little in the way of furnishings inside the castle, which makes it easier to see the methods of construction used. Visitors can roam wherever they wish, exploring every nook and cranny and immersing themselves In the history of the place.
Open to visitors between April and October, the steep stairs and dark passageways mean that the castle is not fully accessible to disabled visitors or those with mobility problems. However, there is a screening room on the ground floor which shows films of the upstairs areas of the castle, and there is an on-site tea room where visitors can relax and enjoy a snack or drink.
The Watermill
If you, or your parents, have a passion for books then a visit to The Watermill at Aberfeldy is an absolute must. Hailed by The New Yorker as one of the 75 greatest bookshops in the world, the Watermill is a unique blend of bookshop, café, gallery and homewares store, all set across three floors of a former oatmeal mill. Browse the selection of books, take in an exhibition in the art gallery, shop for homewares, and then enjoy some refreshments in the ground-floor café.
If you feel live-in care might be a suitable option for your loved one, you'll find Elder is top of the list of live-in care agencies near you. Contact us today to discuss how our tailored services can allow your loved one to stay in the comfort of their own home.
Learn more about elderly care
Take a look at more Elder guides on later life.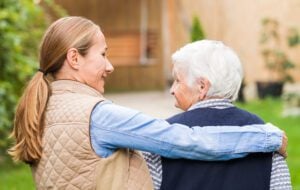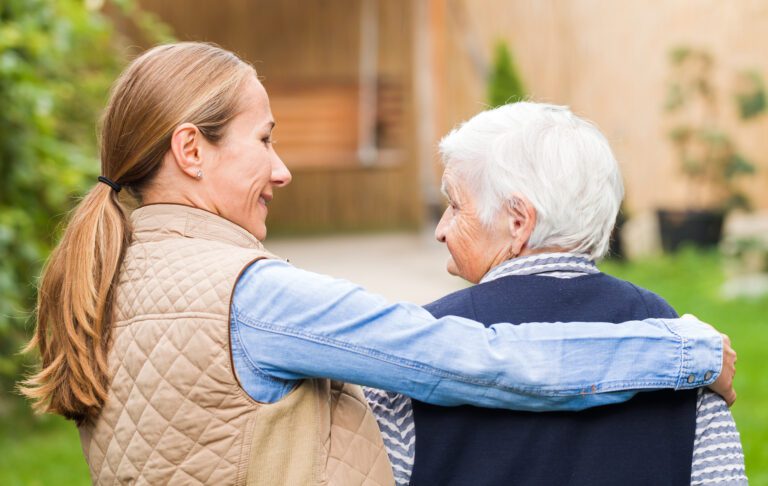 What is Elder Care? It can be difficult to define elder care or elderly care as it is often called because it can include