If your loved one has dementia with Lewy bodies, or as it's sometimes known, Lewy body dementia, the more you understand about the condition, the better you'll be able to support them.
Lewy body dementia is the second most common form of dementia, after Alzheimer's.
Both Parkinson's disease and dementia with Lewy bodies are caused by the same proteins – just in different parts of the brain.
This type of dementia, like others, can be cared for at home with the support of a live-in carer.
The diagnosis of dementia with Lewy bodies is difficult, and the disease is sometimes mistaken for other conditions such as Alzheimer's disease or Parkinson's disease because of some shared common symptoms.
What is Lewy body dementia?
The Lewy Body Society, Europe's first dedicated charity to this type of dementia calls the condition "The most common type of dementia you have never heard of". After Alzheimer's disease, it's the second most common form of progressive dementia, accounting for approximately 15% of all cases of dementia.
It's caused by protein deposits in the brain which affect how it functions. Over time this harms brain cells and causes problems with cognitive ability – such as thinking and memory, as well as mood and movement symptoms. 
'Lewy body dementia' is actually an umbrella term for both dementia with Lewy bodies and Parkinson's dementia. This is because Lewy body proteins are also found in those with Parkinson's.
The name comes from Dr Frederich Lewy, a neurologist – who discovered the bodies in 1912, in people with Parkinson's. 
How do you care for someone with Lewy body dementia?
First, it's important to understand that the Lewy Body dementia experience can vary from person to person.  Someone may not have all the symptoms outlined below or may experience them in a different order. How long it can take to move from stage to stage can vary too.
However, knowing how each stage of Lewy Body dementia may present itself can help you prepare for the impact it may have on everyday life. As with many types of dementia, a person is more likely to maintain their independence in the earlier stages. 
However, one of the most defining factors of Lewy body dementia is that people can have dramatic fluctuations of consciousness and may experience sleep disorders. One moment they could be completely distant or unconscious and then suddenly wake up and be perfectly fine. This can happen within minutes and is very unpredictable.
Additionally, hallucinations are a hallmark of DLB. Not all hallucinations are scary, but often can be – this is why hallucinations are usually the symptom which informs a diagnosis.
For more information on the symptoms of Lewy Body Dementia, the Lewy Body Society has created this free guide. 
Stage 1
In the very early stages, there are likely to be no symptoms. People can carry on with daily activities as normal, and support is unlikely to be needed at this stage. 
Stage 2
This is the point where people will usually begin to show symptoms. They'll often start off as mild –  and maybe something as small as forgetting names or where they've left things. Usually, they'll be able to get on with life as normal but may need occasional prompts to recall certain words or locate items around the home. 
Stage 3
This stage may be when a wider range of mild cognitive symptoms appear. This may include mild memory loss, problems concentrating or occasional falls. 
Care at this stage may include –
Help with managing appointments and sticking to a routine 
Support with daily tasks that require concentration or include a lot of different steps, such as cooking a meal from a recipe
Ensuring the home is a safe environment – free from trip hazards such as clutter, throw rugs and loose cables
Stepping in if a steady hand is needed when moving around the home, or providing support when getting out and about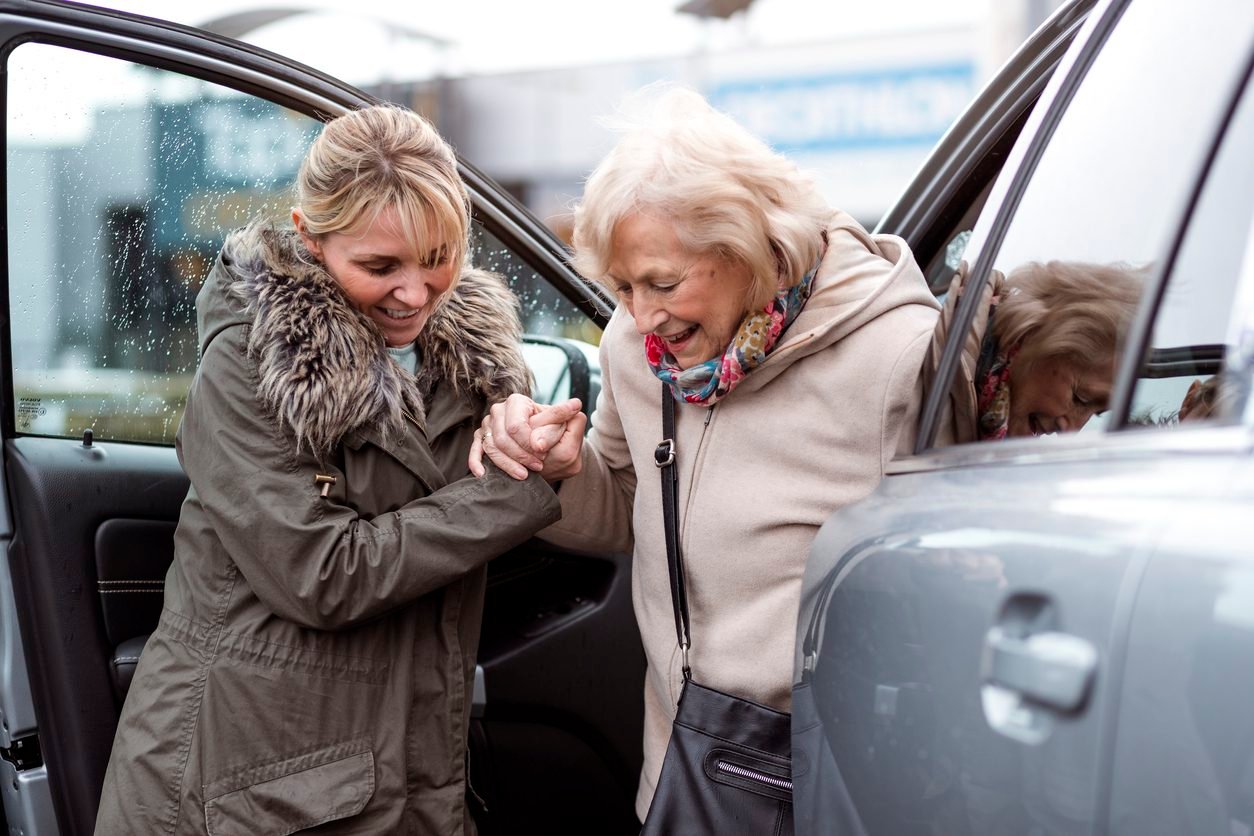 Stage 4
This is the stage where moderate symptoms tend to appear and begin making everyday tasks more difficult. A person may need constant supervision and support if living at home. 
Care at this stage may include –
Offering positive, caring and calm energy to help prevent overstimulation – this may include reducing noise and limiting the number of people coming and going around the home 
Help with food preparations and meal times. This can include preparing a nutritious diet of soft foods if a person is having difficulty swallowing, and eating together in order to act quickly if they begin to choke
Help with managing movement issues such as tremors. This may include following any at-home exercises directed by a physiotherapist or making adjustments to the daily routine
Support with getting to specialist health appointments, such as speech and language therapy
Help with daily household tasks, such as cleaning, doing laundry and running errands
Personal care, such as getting washed and dressed in clean and appropriate clothing for the day ahead
Reducing daytime napping and supporting restful sleep during the night. This may mean keeping a person with dementia busy or helping them to stay active during the day to increase sleepiness, and avoiding things like alcohol and caffeine.
Managing challenging behaviours or changes in mood
Reducing the risk of falls by offering support with balance and moving around safely 
Stage 5
People with dementia at this stage will likely need a lot more help to perform daily tasks and maintain a routine.
Care at this stage may include –
Providing sensitive support with recalling information and managing confusion. 
Responding to and managing changes in how a person communicates, this may include speaking in simple words and asking yes or no questions 
Offering reassurance if a person becomes disorientated, forgets where they're going, or gets up during the night 
Help with shopping, cleaning, and managing daily life
Looking out for signs of fever or infection and raising any concerns with the right health care professionals   
Coping with delusions and hallucinations – helping a person feel safe and distracting them by moving to another room or going outside. for a walk

Daily support with preparing meals, eating and self-care
Stage 6
This is considered as the beginning of severe dementia. As well as the support we've previously covered, a person may also need –
Stage 7
This is the stage where symptoms can become very intense and a person is likely to need 24-hour care. It may also include palliative care.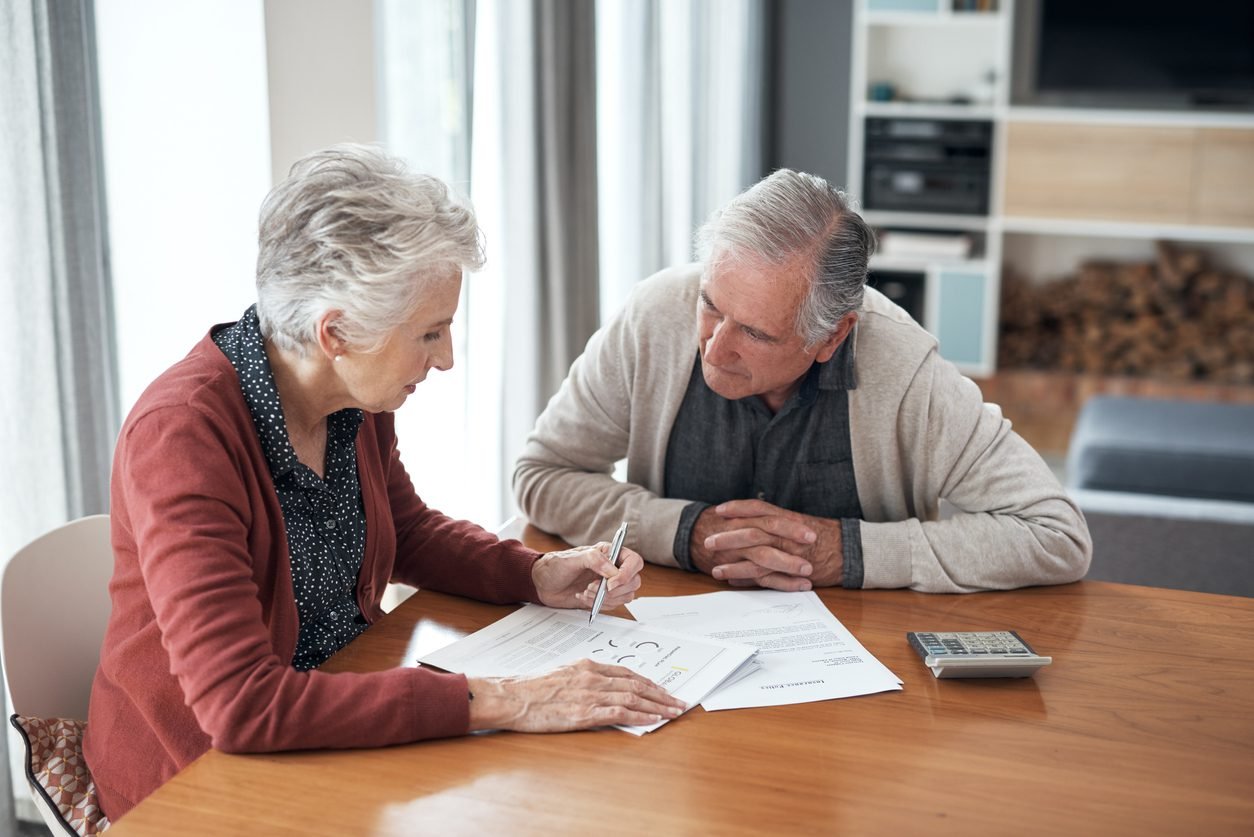 Making healthcare decisions with Lewy Body dementia 
Because Lewy Body dementia can have a big impact on how a person thinks and communicates, you may wish to look into creating a Lasting power of attorney (LPA). LPA is a legal statement that allows a family member or other named person the ability to make decisions about their loved one's finances and care needs on their behalf. Find out more here. 
Managing caregiver distress and accepting support
Supporting a loved one through Lewy Body dementia is an incredible commitment, but one that can take its toll too. Ensuring a vulnerable person stays safe and healthy is a big responsibility and can become emotionally complex in certain situations – for example, if you're caring for a parent, it can be tough to accept that you're now the caregiver and that your loved one isn't invincible. 
In the early stages when symptoms are fairly mild, you may choose to provide the majority of support yourself. If you do, it's important to give yourself enough time to take regular breaks to rest and recharge – both physically and emotionally. You can arrange short periods of respite care where an in-home carer can step in to provide companion care and ensure your loved one is safe and the environment is kept free of hazards. They'll help with or take over the cooking, cleaning, laundry, and shopping for your loved one, as well as any other domestic tasks that are needed in the day-to-day running of the home.
Because dementia with Lewy bodies is a progressive disease, the type of care a person needs will change over time. You may need to arrange long-term formal care to provide round-the-clock assistance with feeding, bathing and dressing.
It's not always easy to accept help. Some people feel guilty about passing over the responsibility to someone else. Others feel like it's a private matter, or that a stranger won't 'get it'. Asking for impartial advice from your GP or social services, or speaking to people who have been through similar experiences through dedicated forums or support groups can help. 
If you choose live-in care, the level of support will be tailored to the person's needs and provided by a dedicated and familiar carer. They'll support your loved one to retain as much independence as they can.
Your live-in carer will have experience in intervening tactfully and with sensitivity so that your relative finds it easier to accept assistance. If mobility is an issue, a live-in carer will be on hand to help with sitting, standing and moving. If they rely on a wheelchair, A live-in carer will also be able to take your loved one out, meaning that they're not confined to their house.
With professional live-in care, you'll have the peace of mind of knowing your loved one is being looked after by someone who they're comfortable with and who will be alert to changes in their condition and act accordingly.
Learn more about dementia care
Take a look at more Elder guides on how to support those living dementia below.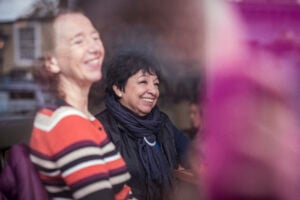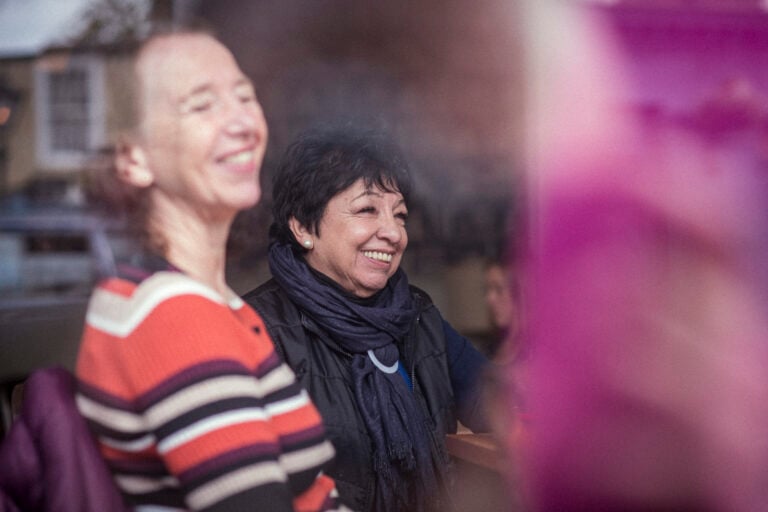 Whatever form of dementia someone may have, it can significantly impact both individuals living with the disease and their caregivers. This guide to Dementia