Are you trying to find the perfect gift for an older loved one? We understand it's not always easy to get the balance right. You may be looking for something that can help make daily life easier – but worry that it will come across as too practical to receive as a gift. Shopping for people living with different stages of dementia can be a challenge too – as you may want to gift an activity that keeps the mind active, but doesn't look too childish. 
We've scoured the UK's best small businesses and innovative brands – handpicking 14 gifts that we think would be a joy to receive. 
A growing gift from The Gluttonous Gardener 
Based in London, The Gluttonous Gardener specialise in plant and seed gift sets, meaning you can give a gift that keeps on growing long after the Christmas decorations have been taken down. 
Whether your loved one likes to while away hours at the allotment, or is more comfortable tending to a window box, there's a wide range of gift ideas for all tastes and abilities. Each is packaged thoughtfully in wooden crates or terracotta, and include full planting and care instructions. 
Some of our favourites include The Wild Pear tree of memories gift , this Personalised Herb Garden kit and the Grow Your Own Jam set.
If your loved one doesn't have a garden at home or is living in a care home without their own outdoor space there are many indoor or window box growing gifts to choose from too. 
Tea lovers can grow and tend to their own camomile and peppermint plants on a sunny windowsill, while this indoor Jasmine Plant can be a fragrant addition to any room. 
Experts believe tending to plants can leads to improved quality of life – it can be an immersive experience that helps people concentrate and feel a sense of purpose. It may even benefit those in the early to mid stage of dementia by evoking fond memories through touch and smell, creating a sense of responsibility, and may also help reduce negative patterns of behaviour. 
Prices vary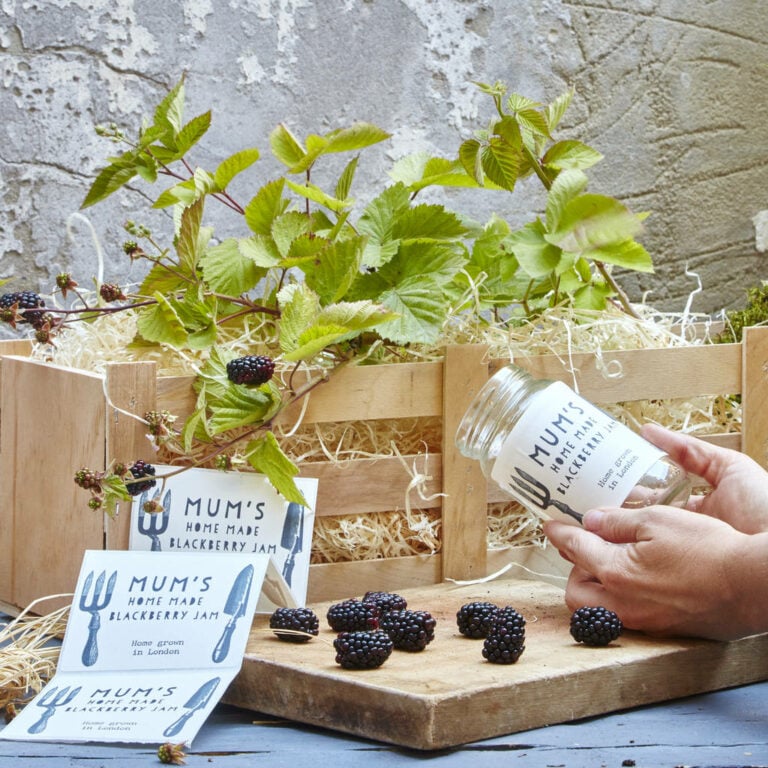 A From You to Me guided journal 
These award-winning memory journals are designed to make it fun and easy for a loved one to share their life story and reminiscence. Each journal is similar to an activity book, containing around 60 prompted pages to complete. Completing the journal together can be a great way to learn something new about your loved one's life, and they'll have a meaningful keepsake at the end. 
Your loved one can let their creativity flow too, documenting their life through writing and scrapbooking, or using the journal as a photo album or sketchbook.
From £16*
Made With Mud DigniTEA handmade ceramic mug 
Nicola, the founder of Lincolnshire-based Made With Mud began working with clay over 10 years ago. Inspired by nature, her creations feature eye-catching glazes in natural earthy tones – each piece is one of a kind and can be cherished and used every day.
Last year, Nicola's DigniTEA mugs went viral on social media, and for good reason. Lighter than a standard mug, each mug is beautifully handcrafted in ceramic and provides an attractive alternative to standard plastic 'sippy' cups. They could make a lovely gift for people with dementia, limited mobility, or who struggle with muscle strength or tremors.
The mugs come in a range of designs to choose from, including two-handled mugs, mugs with additional and hand support and mugs with cut-outs along the rim to make drinking easier for those who find it difficult to tip their head back.
DigniTEA mugs are already selling out fast for Christmas. If you don't manage to get your hands on one this time, you can keep track of upcoming restocks and view Nicola's other creations here.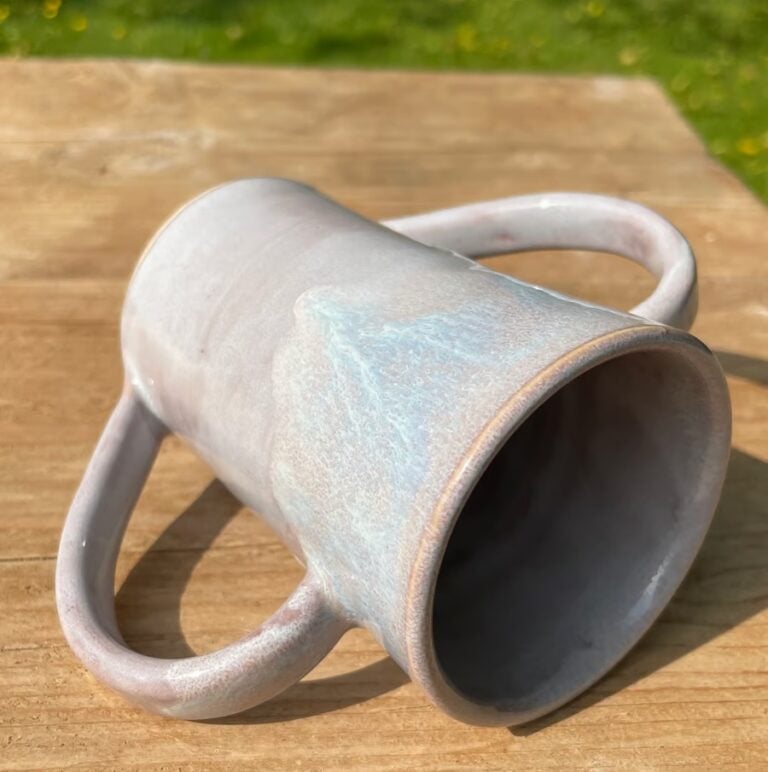 A custom portrait 
A custom piece of art can be a wonderful gift for someone who's a bit tricky to buy for, and is a one-of-a-kind keepsake they can treasure for years to come. 
You can commission an artist to recreate a favourite family photo, special family pet, or much loved home by hand, in an art medium of your choosing. If you're looking for an affordable custom print, LetterFest may be a good place to start. They specialise in watercolour sketches, with each order hand drawn by their team of artists in Devon.
Prices vary  
If your loved one has very specific skin care needs you could always create a foot care kit yourself using their preferred brands or products. You could include things like –
foot scrub
loofah or pumice 
moisturiser, balm or lotion 
warm socks or compression socks
mini foot massager / roller  
A handmade cozy blanket 
As we get older it's natural for us to feel the cold more. If your loved one is prone to feeling chilly, or lives in an older property that's a little draughty or takes a while to warm up, a handmade cosy blanket could make an excellent gift. It may also be a comfort to those who are recovering from a recent hospital stay and would like to rest on the sofa rather than in bed. 
The Thermo Buddy Lap Duvet, from Sew Elite is a super warm lap blanket, made from a 3.5 tog duvet and finished in cosy fleece. It's available in a variety of designs and both the duvet and cover can be washed. Each blanket is handcrafted in Nottingham by owner Sue. 
From £25*
A National Trust Membership or gift card 
A National Trust membership can give your loved one free access to over 500 UK sites where they can take in impressive coastal views, explore sprawling gardens or parkland, or discover the history of stately homes. 
As well as free entry to National Trust locations, a year's membership also includes free parking at most National Trust car parks, a copy of the National Trust Magazine three times a year, and a welcome pack which includes a handbook to help them plan their next day out. If you order a membership before the 11th of December, the welcome pack should safely arrive in time for Christmas too.
Plus, if your loved one applies for a free Essential Companion card once they've received their membership, they can bring 1-2 people with them on days out, free of charge. 
If your loved one is passionate about nature and preserving history but is unlikely to get the most out of a full membership, a National Trust Gift Card is a good alternative. They can be spent in National Trust cafés, shops, and garden centres (including the online shop), and can also pay for entry at National Trust sites.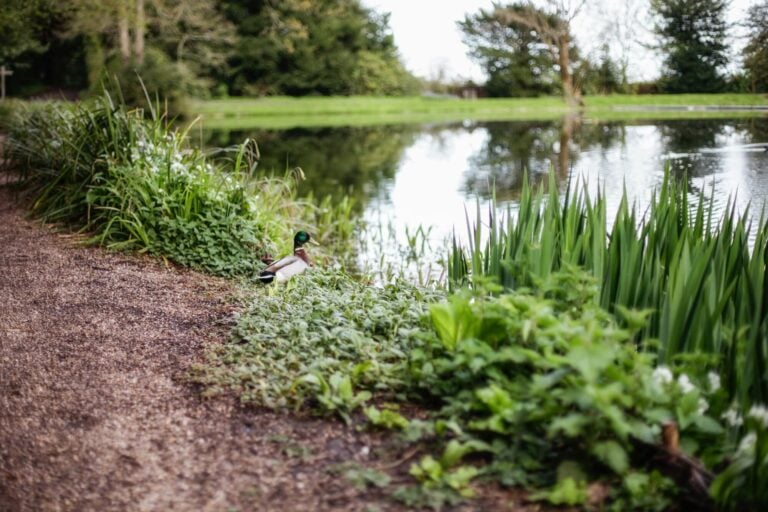 A personalised photo jigsaw puzzle 
It's widely agreed that jigsaw puzzles can be beneficial to those of us over 50. Sitting down with a puzzle can be a relaxing thing to do – creating a moment of mindfulness. Various studies have also found them to be an effective way to keep the mind active and have linked them to maintaining fine motor skills, problem solving, visual perception and memory skills. 
However, if you feel a puzzle of a generic landscape or animal scene isn't quite right for your loved one, why not make your own puzzle that celebrates a happy memory or the special people in their lives? There are loads of companies out there who can print a favourite family photo onto a jigsaw. You can choose the number of pieces and difficulty level of the puzzle to suit the person you're gifting it too, and some companies also create special dementia friendly puzzles with larger wooden pieces. 
A food delivery or food subscription 
This gift keeps on giving throughout the year, and can suit both food lovers and those looking to make everyday life a little easier. 
If your loved one doesn't enjoy cooking for themselves or is beginning to find it a little difficult, they could benefit from the gift of a gourmet meals on wheels service. These services deliver fresh meals that can be prepared quickly and easily, meaning there's no need to spend ages in the kitchen or meal plan. 
Cook offer both regular subscription deliveries or one off gift boxes of hand-prepared ready meals and puddings to help stock up a loved one's freezer. Meanwhile Parsely Box specialise in cupboard stored meals that can be heated in the microwave and cater for a wide range of tastes. 
If your loved one still enjoys cooking then a weekly recipe box or fruit and vegetable delivery could be an interesting and practical gift. It may be particularly convenient for those who find it hard to get heavy shopping bags home, are a bit forgetful, or find navigating their way around large supermarkets tricky. 
There are loads of companies to choose from depending on your loved one's tastes and cooking ability. For example, Riverford recipe boxes are a great way for people to prepare and try new dishes with carefully weighed out ingredients, while Oddbox offer a different selection of fruit and vegetables in each box and is great for adventurous cooks. 
If your loved one is fond of a specific food or drink, why not see if there's a special subscription they might enjoy instead? Receiving something in the post each month can be a nice surprise, and can also remind them that they're in your thoughts. Some interesting boxes include – 
A digital photo frame 
A great way for older people to view happy memories and feel connected to friends family is with a digital photo frame. 
Unlike regular picture frames, a digital frame allows you to build a custom slideshow of photos. You can include anything and everything you like, from pictures from your loved one's own past, to photos of children and grandchildren, to recent family holiday snaps. 
There are many options out there to suit your level of need and budget. Some frames use WiFi so that family members outside the home can upload and add to the collection at any time, from anywhere. Other options require you to preload the images onto the frame using a memory card or USB stick. 
An invitation to dinner
A simple invite to dinner can be a great budget friendly and thoughtful gift. If you don't get to see your loved one as much as you'd like, or they live alone this type of gift can be even more meaningful. 
You can be as fancy as you wish – either booking a table at their favourite restaurant, or inviting them to a home cooked meal. If hosting at home you could create your own custom menu of your loved one's favourite dishes, and set a dress code or theme for the day. 
If giving it as a gift to grandparents you could have your children draw or decorate the invitations as a special keepsake. Online tools like Canva can help you design an invitation too. If you don't have a printer at home, you can usually print single pages at a local parcel or printing shop.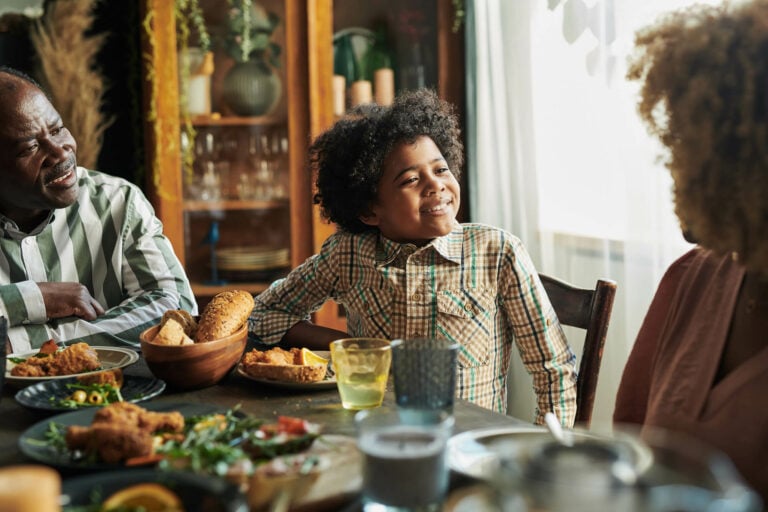 A personalised newspaper
If you'd like to take your loved one on a trip back in time why not consider gifting them a paper from Historic Newspapers? They're the UK's largest newspaper archive, and specialise in genuine newspapers from the past four centuries.
You can choose a paper from any special date – be it an anniversary, a birthday, or memorable life event – and receive a genuine, complete newspaper documenting the news and events of that very day. You can also find a wide range of titles from major news outlets including The Times, Daily Express, Racing Post, Daily Mail, and The Telegraph and more. Whether you choose to present your original paper in a special gift box, or frame it when it arrives – it can be a great conversation starter, and may even provide an opportunity to connect to the past for people with dementia.
From the £19.99*
Adaptive shoes from Friendly Shoes 
The right pair of shoes can make a world of difference to someone living with joint pain and stiffness or limited mobility.
Friendly Shoes specialises in adaptive footwear that both look and feel good. Started by Physiotherapist Nancy Farmer and her lifelong friend Jessica Silver, Friendly Shoes veer away from the look and feel of traditional orthopaedic shoes to offer something stylish that people can enjoy wearing. 
Friendly Shoes' designs feature unique zip designs, hidden fastenings, and wider fits to make it easier to get them on and off without support. Each pair also comes with a removable memory foam insole to provide additional protection for those who experience hyper-sensitivity in their feet too.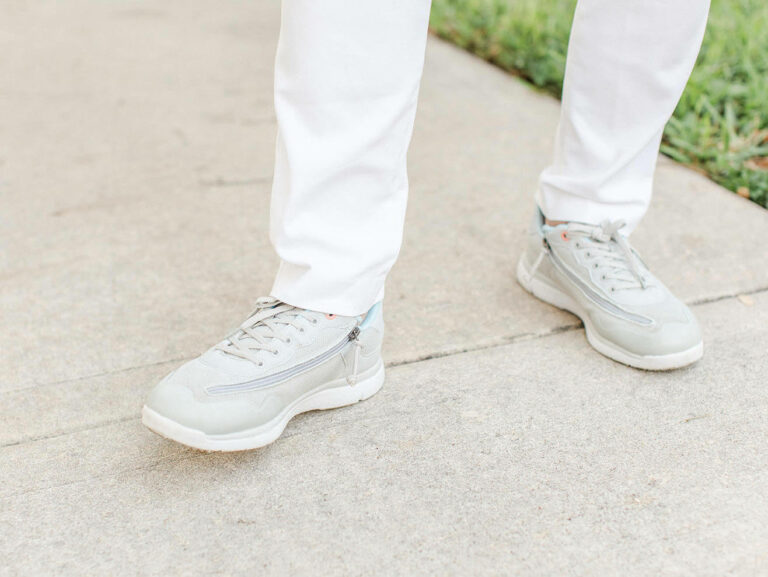 *Correct price at time of publication 
Read more later life articles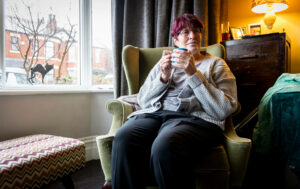 We've shared our advice to help older adults stay healthy and well as the weather starts to get cooler, and the days get shorter. 
Read More »