About arthritis
Arthritis is a common condition that affects the joints. It causes inflammation and pain in one or more joints and is most prevalent in older people, although young adults and children can also be affected.
Altogether in the UK, about ten million people have arthritis of one type or another. The three most common types of arthritis are osteoarthritis, rheumatoid arthritis, and juvenile arthritis, with osteoarthritis being most common and affecting around eight million people in this country. Osteoarthritis most often affects older people and it is usually the joints of the hips, knees, spine and hands that are affected, making movement difficult and painful.
How can care at home help?
Although there is no cure for arthritis at present, the support that your loved one could receive if you arrange elderly care for them in their own home can make their life much easier.
Live-in care means that there is always someone there to help with domestic tasks as well as with your loved one's personal care needs, such as grooming and hygiene. With this kind of companion care there will be someone to help and encourage them to carry out recommended exercises and to escort them to physiotherapy appointments if required.
Shopping, laundry, general housework and cooking can all become more difficult and painful to manage if you have a condition like arthritis, so a live-in carer can help with these and any other aspects of life at home that pose problems for your loved one. They will also support physical needs, providing any help with personal care that is needed.
Personal care can include bathing, dressing, and toileting as well as assisting with mobility issues. Elder's live-in carers are trained to offer the support needed without causing your loved one to become more dependent on help from others. Their physical condition may improve when they are receiving one to one care and encouragement.
---
Dulcie's Care Story
In this short video, Mary and Colin explain how Dulcie's live-in Elder carer, Sarah, has become part of the family.
They discuss how live-in care has allowed Dulcie to stay independent in her own home, while making a new friend at the same time.
---
Medical aspects of arthritis care
People who have arthritis will often need medication such as anti-inflammatory drugs and analgesics. If your loved one is unsure about taking their tablets, the in-home carer will support the person to in taking them correctly.
A live-in carer will also ensure that your relative has the right diet to help with their condition and assist with gentle exercises to help with staying active. Sometimes holistic treatments such as ice, heat, water or massage therapies may be recommended, and the live-in carer will be able to help with these.
If your loved one has surgery, such as a joint replacement for their condition, post operative care may be necessary, which is something a live-in carer can provide. A care provider such as Elder will carry out a full assessment of your loved one's needs and an individual care plan covering all these as well as their preferences will be created. The care plan will include information about your loved one's physical and social needs so that all these can be met.
Social support
Arthritis can make people feel low or depressed especially if their pain is poorly controlled, or they are worried that their mobility is getting worse. As well as providing physical support, a live-in carer can give your loved one the emotional support they need and encourage them to live their life as fully as they can.
The companionship of a familiar carer who lives in the home can also boost their emotional well-being, particularly if you or other family members are unable to be with your loved one as much as you would like. Such companionship can relieve loneliness and significantly improve their quality of life.
If your loved one needs Arthritis care, dementia care or other complex condition care, the best place for them is in their own familiar environment where they can receive care tailored to their condition.
Care providers such as Elder select the live-in carer for an individual carefully, with emphasis on their training and experience but also about how they will relate to the individual care recipient. They will ensure that all their specific needs are met, and the care plan will detail how the care will be delivered and what is important to your loved one.
Staying in their own home is very important to the majority of older people, whatever their physical condition, so supporting them to do this and to remain as independent as possible can make a real difference. Live-in care at home is the answer to meeting their physical and emotional needs in the place they know and love.
Call us for expert live-in care advice
Learn more about live-in care
Take a look at more Elder guides on the benefits of live-in care.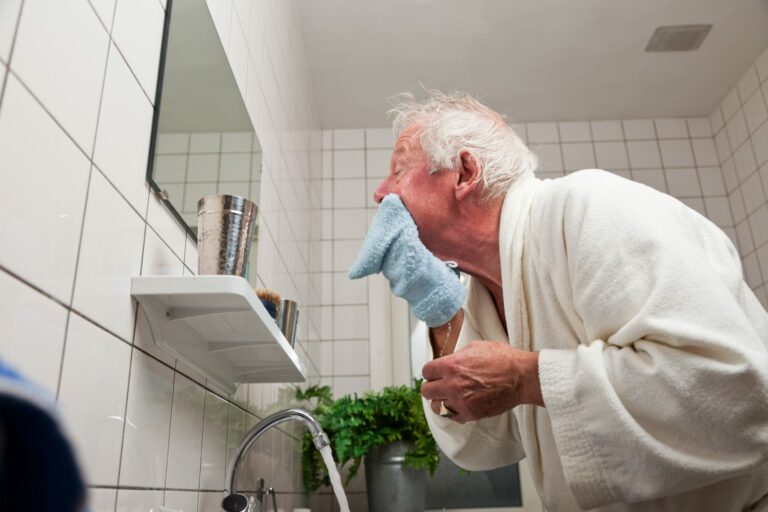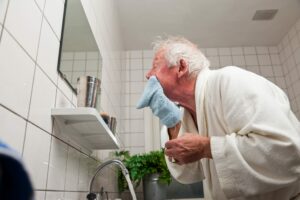 Care for the Elderly: Grooming and Hygiene Guide Maintaining good personal hygiene is important as your loved one ages, but it is not always