The town is full of Tudor, Georgian, Regency and Victorian architecture, and since the Middle Ages, it has been a hub for boat-building, rope and sail making. Woodbridge is also home to the Excelsior, a community brass band dating back to 1846 that is still operating today, making it the oldest of its kind in East Anglia. 
Spending quality time with your loved ones offers everyone the opportunity to explore new places, enjoy new experiences and escape the routines of daily living.
For older people, this can be of particular benefit. In fact, regular outings to stimulating and relaxing destinations have been shown to help increase energy levels, provide a more positive outlook and improve wellbeing. We have selected five of the best outings to enjoy in the pretty area of Woodbridge, Suffolk. For those receiving live-in care in Suffolk, these activities are ideal to do with the assistance of a live-in caregiver or family members.
Sutton Hoo
In 1939, archaeologists discovered the most significant Anglo-Saxon site in the UK – the remains of an Anglo-Saxon king's burial ship. Sutton Hoo is a popular museum offering engaging insights into Anglo-Saxon culture and customs. The beautiful location is ideal for a leisurely stroll either before your visit or afterwards.
The museum features a life-size reconstruction of the burial chamber as well as other interesting artefacts, the originals of which are kept at the British Museum. Managed by the National Trust, Sutton Hoo celebrates everything Anglo-Saxon, including holding events such as open-air theatre and talks. Accessibility to the museum is good. Guided tours are a popular option, and there is a lovely café too.
Woodbridge Tide Mill
Woodbridge Tide Mill is one of only two working Tide Mills in the UK. A tide mill is a water mill powered by tidal levels. The tide comes in and enters a mill pond through a one-way gate system. As the tide levels drop, the gate closes automatically. When the tide drops to a low enough level, the water is released and turns the water wheel.
This is thoroughly enjoyable tour – not only is the design and engineering fascinating, the location is stunning too, perched on the banks of the estuary. A dedicated volunteer team ensure everyone enjoys their visit. Even though there is no disabled access beyond the ground floor, this museum is still worth a visit.
Parham Airfield Museum
Enthusiastic visitors cannot recommend Parham Airfield Museum enough. It must be the combination of a fantastic volunteer team, warm and inviting atmosphere and family donated memorabilia that makes this museum special.
There are several great exhibitions such as one about the elusive British Resistance Organisation and a tribute to the 390 bomber group. The museum has been beautifully restored and offers new exhibitions every year, as well as children's activities.
There is a bustling café too. Don't allow the small looking exterior of the building to deceive you – it opens up into a cavernous interior with lots to discover.
Suffolk Punch Trust
The Suffolk Punch Trust is a sanctuary, working farm and informative resource for everything related to this breed of heavy working horse, the Suffolk Punch. Primarily working on farms, the Suffolk Punch pulled artillery in early wartime.
These beautiful creatures have wonderful personalities and are a pleasure to visit. At this 100-acre farm, there is so much to see and do. We suggest a visit to its Heritage Museum, an exhibition hall displaying interesting elements of Suffolk rural and farming history with particular focus on Suffolk Punch horses.
Visits to the stables are also popular – you can watch demonstrations such as braiding, harnessing and handling. At the farm itself, you can meet other animals particular to Suffolk, including the only black pig breed in the country, the oldest registered flock of black-faced Suffolk sheep and Silver Appleyard ducks.
Take a meander through their woodlands or try one of their other short walks. Don't miss the heritage garden, full of plants and flowers local to Sussex. The café does a roaring trade providing homemade and locally sourced dishes.
Rendlesham Forest Centre
Rendlesham Forest Centre is 1,500 hectares of unspoilt mixed woodland of conifers, heathland and wetland. Home to the nightjar and woodlark, this beautiful forest offers tranquil walks beneath the canopy of trees as well as plenty of open spaces to enjoy the countryside.
There is an easy 0.75-mile circular walk through wetlands, plantations and heathland to enjoy too. Rendlesham is famous for its 1980 UFO sighting when unexplained lights were observed in the sky over the forest.
Rendlesham Forest Centre has a marked UFO walking trail to the area where the UFO was allegedly sighted, for you to see for yourself.
Call us to find out about live-in care in your area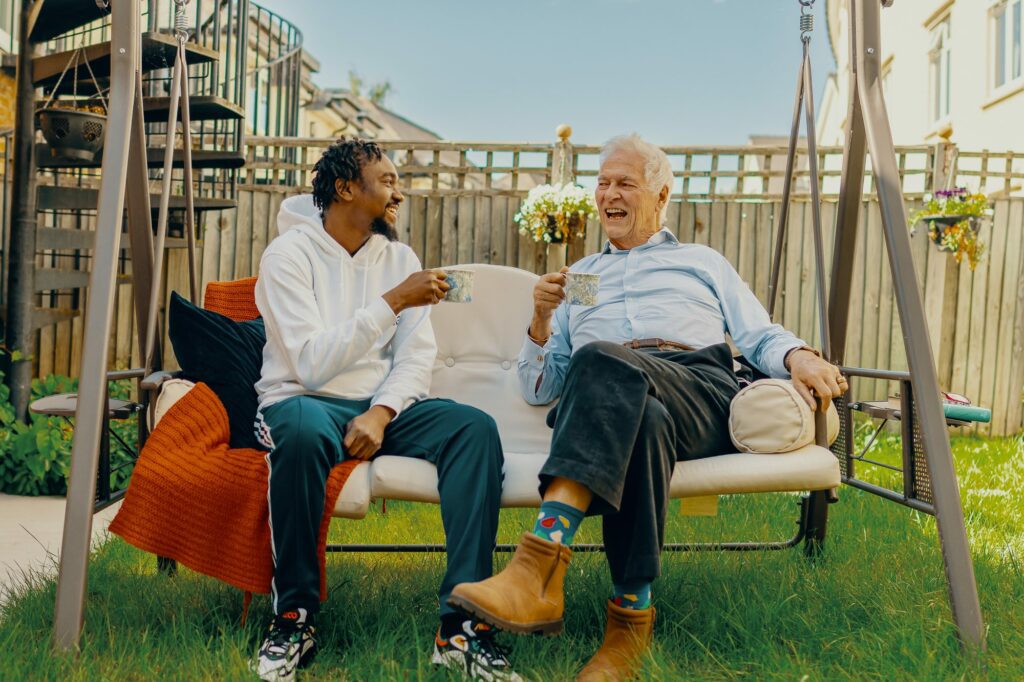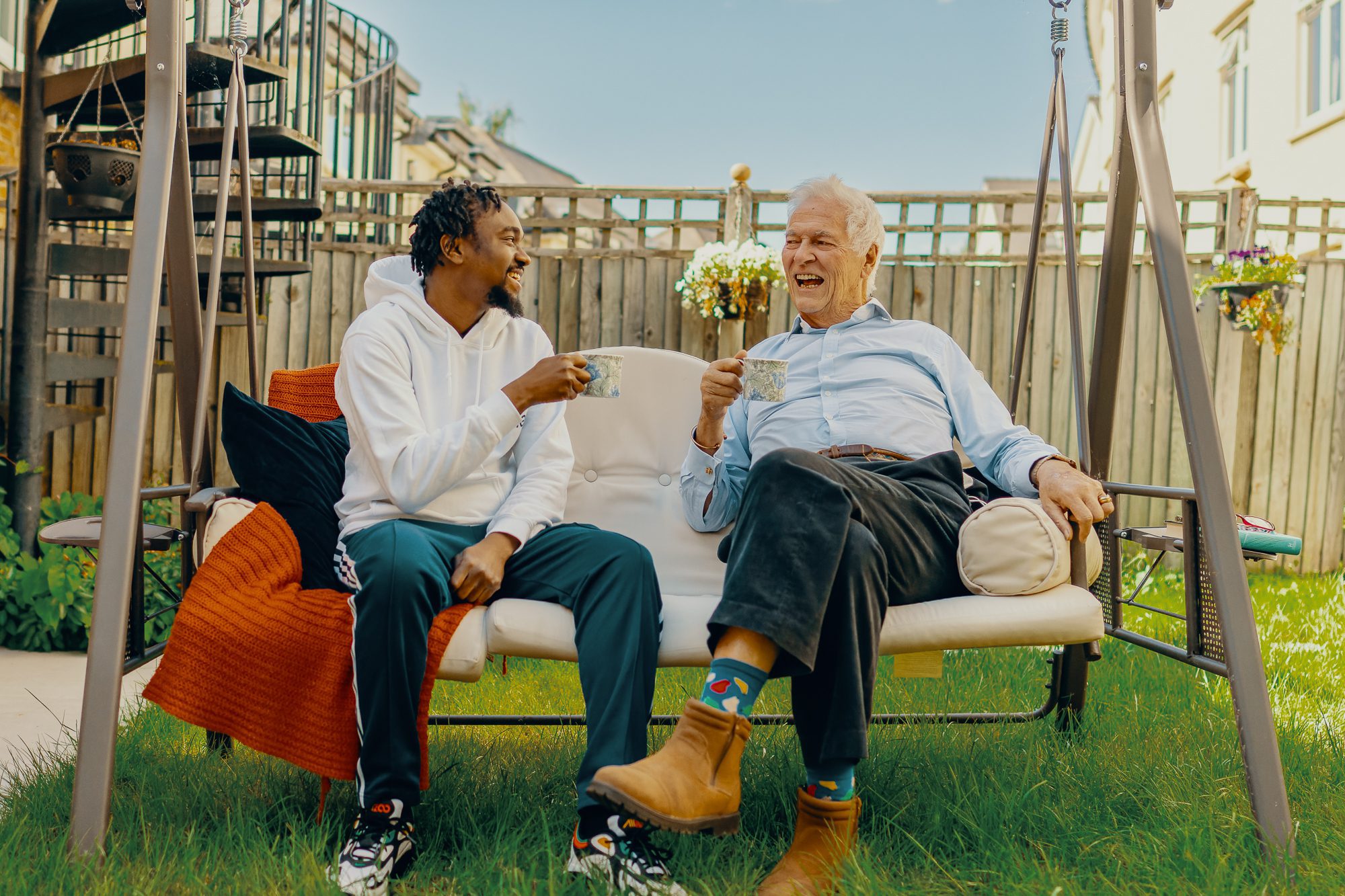 Looking for care in Suffolk?
Live-in care with Elder can help you keep the life you know while getting the care you need.
Learn more about elderly care
Take a look at more Elder guides on later life.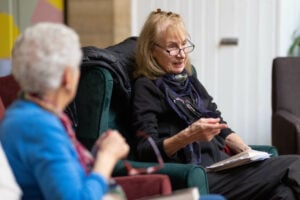 Elderly Care: What if Elderly Parents Refuse Care? Growing older and less able to maintain an independent lifestyle can be hard for an older