Many venues offer reduced prices for carers, with some even providing wheelchairs and mobility scooters for hire, so it's worth checking what facilities are available in advance of your day out. There are numerous attractions in and around Ludlow for you and your parents to enjoy. We look at five great things that you can do together here. 
Ludlow Museum
Ludlow Museum is on the upper floor of the Buttercross Building on Broad Street, and there is lift access for those with mobility problems. The entry fee is a modest £1.20, which gives you access to a display of historical artefacts relating to the town and surrounding areas. Interpretation panels are joined by interactive exhibits and cinematography to bring local history to life.
One of the renowned displays here is of the Bitterley Hoard, which was discovered by metal-detecting enthusiasts in 2011 close to the village of Bitterley. It's reputed to be the single largest collection of coins from the Medieval era in Britain.
Stokesay Castle
Said to be the finest example of a fortified manor house in the country, Stokesay Castle was built in the 13th century by the wealthy Laurence of Ludlow. The castle, now restored, offers visitors a glimpse into Medieval life. The Great Hall still looks as if would have almost 700 years ago, and there are numerous carvings in the timber that date back several centuries. The timber-framed gatehouse features ornate carvings depicting scenes from the Bible, including Adam and Eve, along with the Stokesay dragon.
An even older church is next door to the main castle building. The interior remains as it would have looked in the 17th century and includes a south door dating back to Norman times.
Stokesay features an on-site tearoom and shop, and for older visitors with mobility problems, there is the opportunity to hire a wheelchair, although not all of the castle is accessible. Handrails are fitted where possible to help those with mobility issues and there's accessible on-site toilets.
Berrington Hall
Berrington Hall dates back to the late 18th century and was designed by the architect Henry Holland in his trademark Louis XVI style. The grand staircase is considered one of the finest examples of his work and features a bronze balustrade beneath dramatic arches and a dome.
There are steps up to the front door, but the house doesn't have lifts, so the upper floor and servants' areas in the basement may not be fully accessible to those with mobility issues. The tearooms are situated in the Servants Hall and offer light lunches and snacks.
Landscape gardener Capability Brown, the father-in-law of Henry Holland, designed the parkland before his death. Over 450 acres of park and gardens feature a 14-acre lake and are considered one of the finest examples of his work. There are various walks through the grounds and plenty of places to stop for a while and enjoy the spectacular views.
Shropshire Hills Discovery Centre
The Shropshire Hills Discovery Centre is a wonderful way of exploring some of the magnificent scenery the region offers, without having to walk for miles or climb any hills. The Centre won the 'Midlands Family Attraction of the Year' award for 2017, and it's a great destination if you are planning a day out with the whole family.
There's a Woolly Mammoth to admire, along with detailed histories of the surrounding areas dating back to prehistoric times. One of the most popular activities at the Centre is to take the hot air balloon ride – a carefully constructed digital film designed to replicate the feeling of taking an actual flight, but without leaving the Discovery Centre.
Outside, there are 30 acres of meadowland, with signposted trails that wind through woodland and beside the river. This is the perfect day out for elderly parents who enjoy the countryside but struggle with mobility issues.
The Discovery Centre is designed to blend into the local landscape and features a grass roof. An on-site café sells hot and cold drinks, a selection of sandwiches and cakes and two or three daily hot dishes.
Ludlow Brewery
If you or your parents have always enjoyed a pint, then you're all bound to enjoy a visit to the Ludlow Brewery. For just £10 each you can enjoy a personal tour of the brewery, sample the wares and enjoy some of your favourite beer. Tours need to be pre-booked and are available at 3pm during the week and at 2pm on Saturdays.
Located in a converted railway shed close to Ludlow Station, the brewery has been designed to be eco-friendly. It brews six beers onsite, and you are welcome to buy bottles to take home with you following your tour.
Whether you're looking for live-in care in Taunton, Leicester or London, Elder can help. We provide live-in care throughout Great Britain, so contact us today to discuss how we can support your loved one's care needs.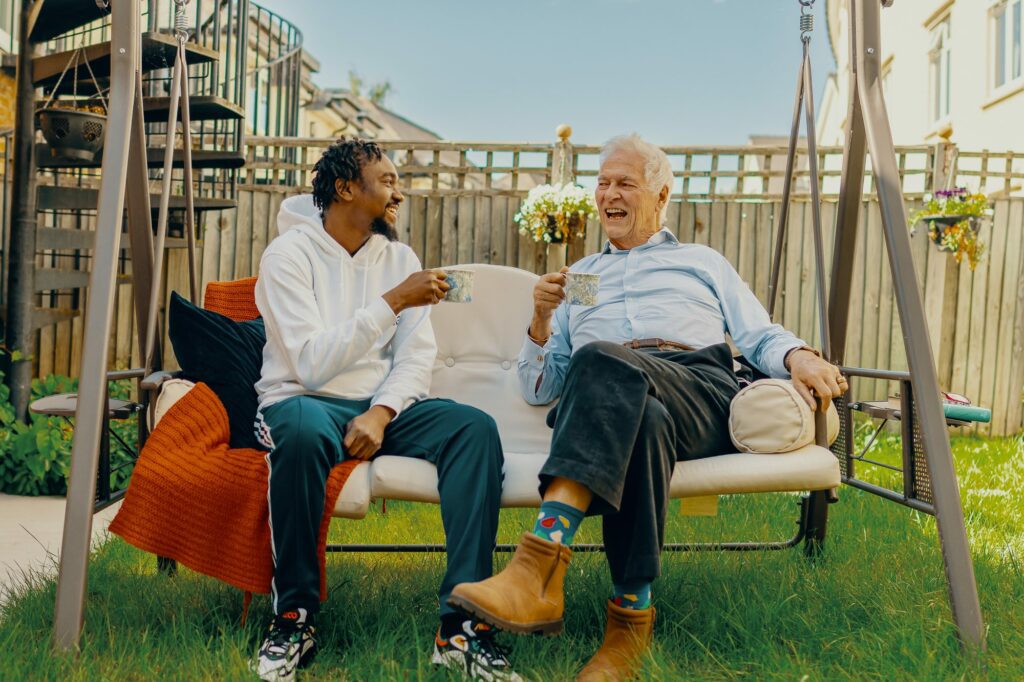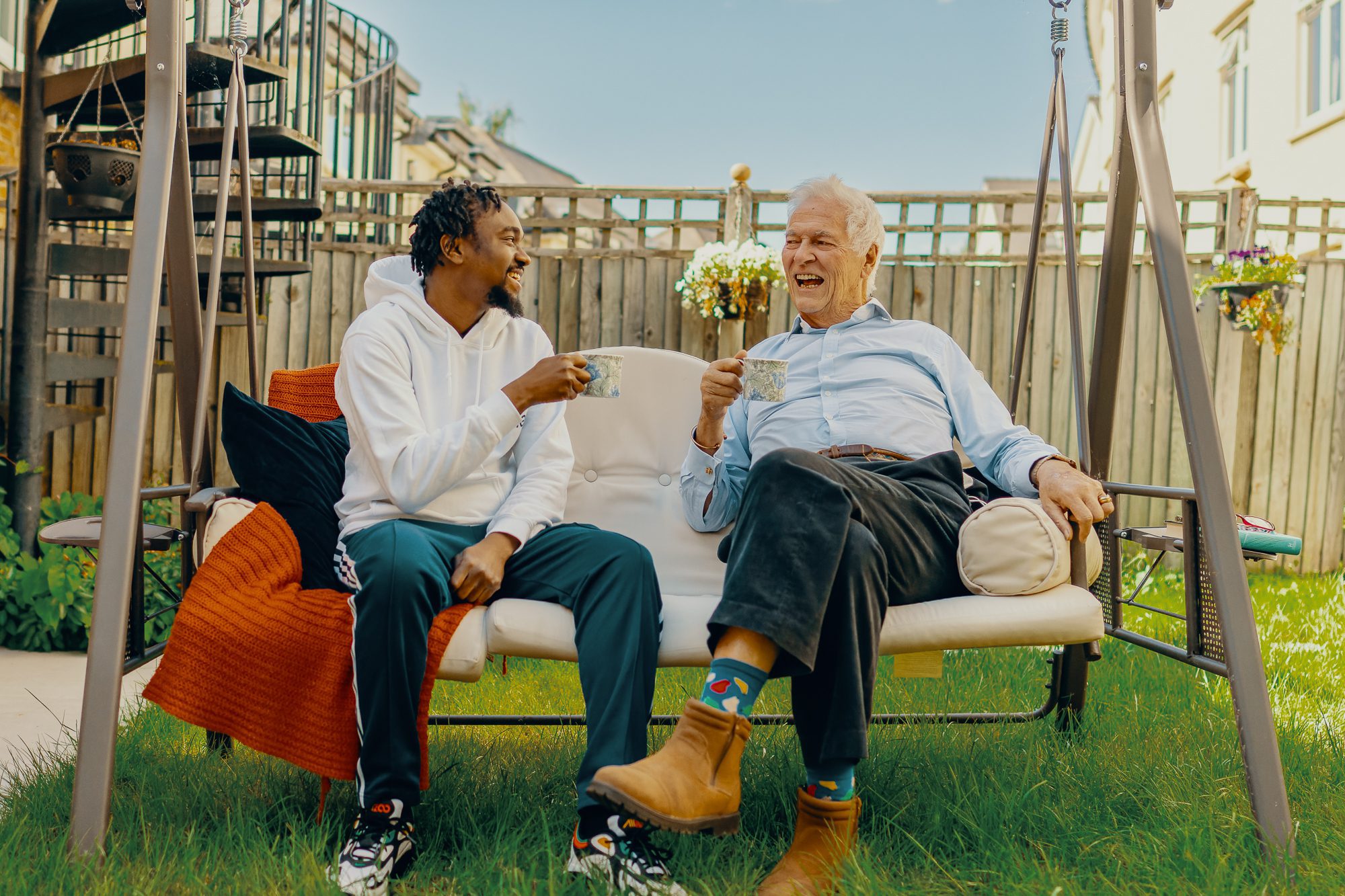 Looking for care in Shropshire?
Live-in care with Elder can help you keep the life you know while getting the care you need.
Learn more about elderly care
Take a look at more Elder guides on later life.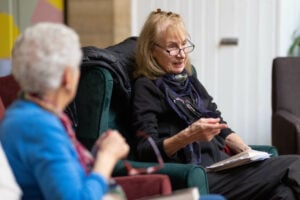 Elderly Care: What if Elderly Parents Refuse Care? Growing older and less able to maintain an independent lifestyle can be hard for an older