Other aspects such as parking, adult changing toilets and wheelchair ramps can also make the difference between a great day out and a fraught experience. A recommendation from someone who has already tackled the location is one of the best ways to ensure suitability.
To help you get out and about with your elderly parent, we've put together a list of accessible sites in Cornwall that should keep everyone happy, entertained and free from stress.
Liskeard-Looe Branch Line Train Ride
For those who like to sit back and take in the scenery, the Liskeard-Looe branch line train service offers stunning coastal views.
The more mobile can get off at Looe to explore the high street packed with art galleries, charity shops and cafes. Head towards the harbour for the best fish and chips and local catch menus, then travel back on the train.
Lanhydrock House
This National Trust property close to Liskeard is a great day out for those who love historic homes and gardens. The house was requisitioned during World War I and has a small exhibition on its use then, while the family lived on upstairs.
As a National Trust house, the staff are accommodating towards older visitors. The car park is quite far off, but there are plenty of disabled spots closer to the house; you just need to ask at the gate.
Royal Voluntary Service Lunch Clubs
For an easy lunch date with plenty of people of the same age, try the Royal Voluntary Service lunch clubs. This is a drop-off club, meaning you don't need to remain, but you are also welcome if you want to stay.
The aim of the club is to bring older people together to socialise and make new friends. There are several in Cornwall, so it's worth checking out the RVS website. Most meet once a month in a convenient and accessible location.
Royal Voluntary Service Social Centres
These social centres come in all sizes across Cornwall and offer a range of activities, from dancing to craft courses and bingo evenings. They are also a mine of information for older parents and their children. Talks on topics such as health, exercise, and pensions are popular, and some centres also run adult education classes.
---
Dulcie's care story
Dulcie is one of our longest serving customers. In this video, she and her family talk through their decision to arrange care in the home rather than the care home.
---
The Bodmin & Wenford Railway
This heritage railway is the only full-size railway in Cornwall, where visitors can ride steam trains. The 13-mile-long route, from Bodmin Parkway to Boscarne Junction, passes through Bodmin General and allows passengers to enjoy views of the Cornish countryside.
Trains run on a daily basis from May to the end of September. Parking and toilets are at Bodmin Parkway, and lifts operate where needed.
Trebah Garden
This valley garden has steep sections and steps, but the majority is accessible. Two motorised Tramper chairs are also available for hire, through the Countryside Mobility scheme. You can also hire a motorised carer-controlled wheelchair if needed.
If you plan to use either, the garden recommends booking ahead, as numbers are limited. The garden offers Registered Disabled reductions, and a carer/companion ticket is half the standard rate.
Eden Project, Near St Austell
Accessibility was the model at the Eden Project from its first inception. Alongside parking spaces, adult changing toilets and rental wheelchairs, the Eden Project has specialised attractions designed to be of interest to those with sight difficulties. All experiences are accessible, and the site is suitable for any wheelchair user and their caregiver.
Penzance to Marazion
For the more adventurous, this two-mile section of the South West Coast Path is a pleasant and easy route to take with a wheelchair. Starting in Penzance, the walk skirts the splendour of Mounts Bay, with the castle on St Michael's Mount to one side and the trains to the other, and leads to Marazion. The path is flat and well-maintained, with lots of opportunities to stop, sit down and enjoy the view.
Day trips and excursions are a good way to spend time with your ageing parent or loved ones. Getting out and about to new places or revisiting places from the past often has a positive effect on those who need Alzheimer's care.
A day trip is valuable for all older people, whatever type of elderly care they have, or even if they still enjoy independent living at home. Home care provided by in-home care staff offers a lot more companionship, stimulation and interest than nursing home environments, but days out are still a recommended addition.
At Elder, our 24/7 elderly care service and private live-in care options provide everything that your parent or loved one needs to live comfortably in their own home. Whether you're looking for live-in care in Manchester, London or even Scotland, Elder can help. A live-in carer can support your relative in everything from toileting and washing to book reading and TV commentary. Having private care at home means you can also enjoy your own time together, without your relationship defined by the need to provide care. This more balanced relationship makes everything more enjoyable for you and your loved one.
Call us for expert live-in care advice
Learn more about elderly care
Take a look at more Elder guides on later life.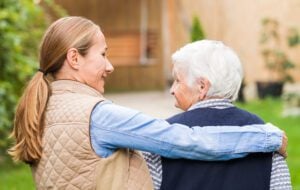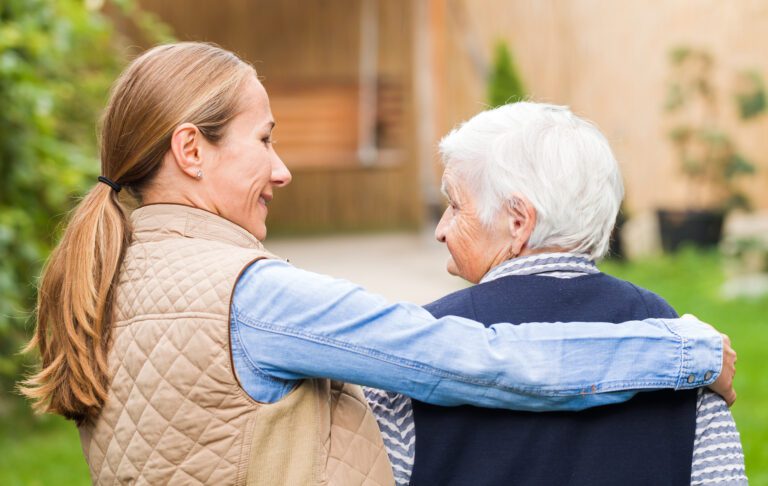 What is Elder Care? It can be difficult to define elder care or elderly care as it is often called because it can include