With so much to see and do in this fantastic town and surrounding area, you'll be spoilt for choice when it comes to days out with your elderly parents in Harrogate. Here are five of the best activities to consider. 
Valley Gardens
The Valley Gardens in Low Harrogate is a beautiful place to enjoy a leisurely stroll if the weather is nice. This 17-acre, Grade II-listed site includes the elegant Sun Pavilion and colonnades, surrounded by immaculately kept gardens and various other facilities. Concerts are held on Sunday afternoons during the summer months, and the Magnesia Well Café serves lovely refreshments.
The majority of the paths are accessible for those in either manual or electric wheelchairs, and there are disabled toilets on site.
Knaresborough Castle
If you or your loved one's companion care assistant are willing to travel a little outside Harrogate, Knaresborough Castle is only a short drive away, and its cliff-top location offers stunning views over this picturesque town and the River Nidd. Built nine centuries ago, it's still classed as a Royal Castle despite being nothing more than a ruin (albeit an attractive and romantic one). The museum is worth a visit if you want to learn more about the castle and local area.
There are disabled toilets on site, but while the castle's grounds are accessible to wheelchair users, access to the historic buildings and ruins is limited. Even so the grounds are beautiful and the views spectacular, and visitors are encouraged to take picnics and enjoy the surroundings. When the weather is nice, this is the ideal place to spend some quiet time catching up with your loved ones.
Royal Pump Rooms Museum
Home to Europe's strongest sulphur wells, the Royal Pump Rooms have attracted politicians, Royal families, artists and writers for centuries, and 15,000 people a year used to flock to 'take the waters' here. Today, you can take in the museum's shops and learn a little more about the fascinating history of this building and Harrogate's past as a renowned spa town.
There is a ramp and level access to the museum and disabled toilets on site. As the museum is located in such a central position, you might also like to explore some of the quirky local shops, galleries and pubs while you're here or take afternoon tea in the famous Betty's Tea Rooms, just a short walk away.
Royal Hall Theatre
A fine example of Edwardian architecture, the Royal Hall Theatre was built by the celebrated theatrical architect Frank Matcham in 1903. The elegant interior was inspired by classic European ballrooms and once made the Royal Hall a favourite haunt of the rich and famous who flocked to take the waters at the nearby spa. Today, the 1,000-seat theatre hosts performances and events throughout the year, so if you're spending a few days in Harrogate, taking in a show could be a lovely way of spending time with your parents.
There is Blue Badge parking on site and designated wheelchair spaces in both the auditorium and Royal Hall. If your elderly relative is hard of hearing, fixed-loop hearing systems are also available for performances, and there are plenty of staff on hand to assist during events.
RHS Garden Harlow Carr
No trip to Harrogate would be complete without a visit to one of the most well-known gardens in England, RHS Harlow Carr. Open all year round, and with stunning displays of seasonal colour, the 58-acre site also provides educational experiences to help you better understand the flora around you and the importance of biodiversity. Betty's Tea Rooms overlooks the grounds, and a range of garden and home goods are for sale at the on-site shop.
The gardens can be an enjoyable day out for anyone who may feel disconnected from the natural world while receiving live-in care. This can be particularly important for those receiving dementia care as the sensory nature of the gardens can often stimulate the memory and help those with memory loss reconnect with their past. The gardens are accessible to wheelchair users, although there are some slopes and pebbled paths. You can hire manual and electric mobility scooters in advance, and you can also ask for maps of the most accessible routes. It's also worth noting that one companion or carer is admitted for free.
However long you visit Harrogate, this beautiful town will provide ample enjoyment. With so many fun and interesting things to enjoy, you and your older loved ones can spend many happy hours together and take away fond memories of this Yorkshire gem.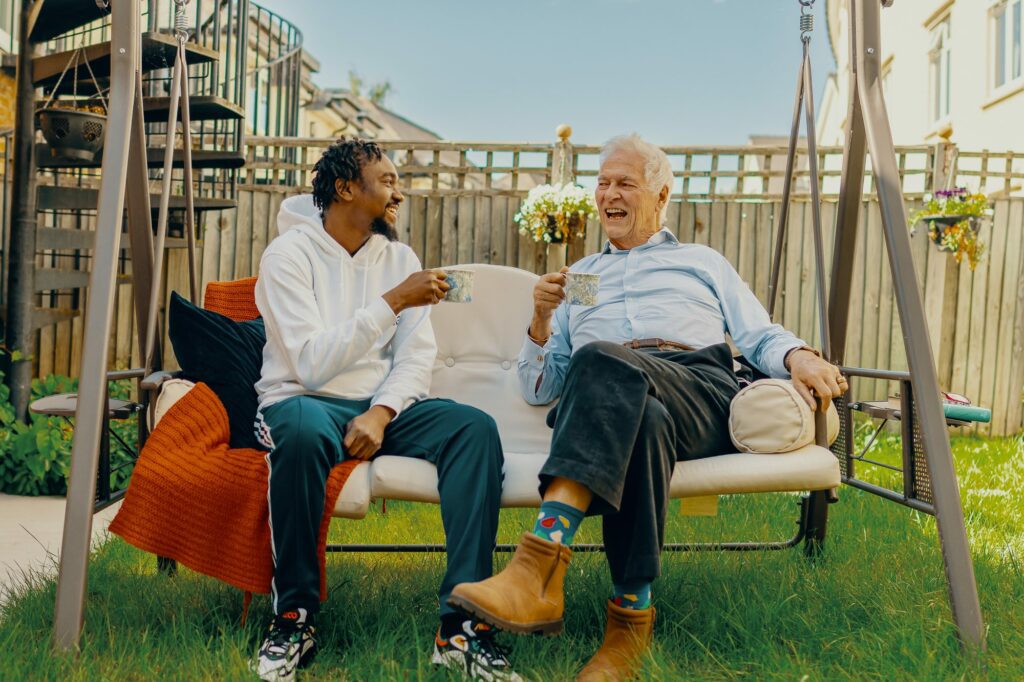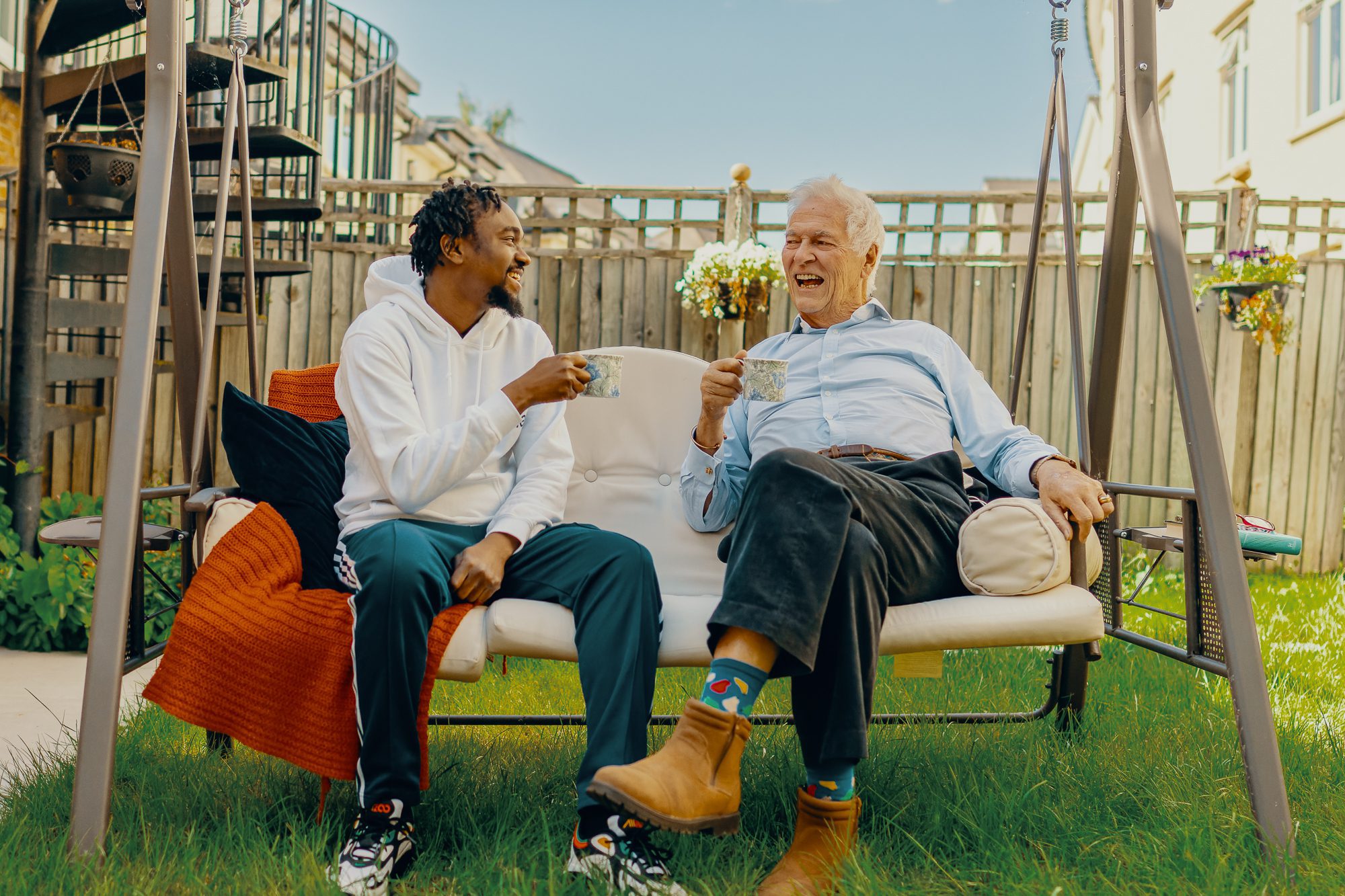 Looking for care in Yorkshire?
Live-in care with Elder can help you keep the life you know while getting the care you need.
Learn more about elderly care
Take a look at more Elder guides on later life.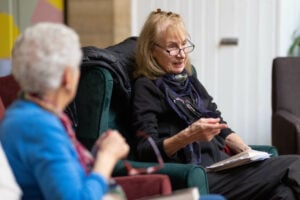 Elderly Care: What if Elderly Parents Refuse Care? Growing older and less able to maintain an independent lifestyle can be hard for an older