Whether your parents need elderly care in a home or can live more independently with domiciliary or live-in care, they will enjoy outings, which can also help to keep them physically active. If they need specialist dementia care, they may particularly appreciate activities involving sensory stimulation or that allow them to reminisce about the past.
Here are eight things you can enjoy together as a family:
Winterbourne House
If you are in the Birmingham area, Winterbourne House is worth a visit. The design of the house was inspired by the Arts and Crafts Movement, and visitors can enjoy its beautiful Edwardian contents, including the William Morris wallpaper in the light and airy rooms. The house was designed with all the latest "mod cons" of the day, such as hot running water, electric lighting and a telephone line.
Winterbourne Botanic Garden
The seven-acre Winterbourne Botanic Garden is full of interest and colour, with plant collections from around the globe. It is a place that is engaging – and suitable – for visitors of all ages, whether enjoying a woodland walk or just relaxing in the walled garden. The garden is somewhere they may like to visit with their live-in carer on warm summer days.
The Museum of the Jewellery Quarter
Many people who have elderly care at home are interested in their local history, and the Museum of the Jewellery Quarter is a great introduction to Birmingham's jewellery making heritage. This amazing time capsule closed as a commercial concern in 1981, and today visitors can see what working in the factory was like back then. It also offers a good topic for discussion when you are out and about with your parents.
---
Dulcie's care story
Dulcie is one of our longest serving customers. In this video, she and her family talk through their decision to arrange care in the home rather than the care home.
---
The Black Country Living Museum
Situated in Dudley, the Black Country Living Museum offers a chance for those living with dementia to reminisce about their past lives. Most parts of the museum are accessible, and you can hire wheelchairs from the gift shop. There are many different aspects of this open air museum such as period shops to enjoy, so something is bound to appeal to each member of your party, Another advantage is that essential carers receive discounted admission.
Birmingham Wildlife Conservation Park
Birmingham Wildlife Conservation Park is home to many animals, some of which are endangered in the wild. A fascinating day out, wandering leisurely around the zoo will allow you and your loved one to enjoy the spectacular sight of lemurs, red pandas, meerkats, monkeys and many other species. Make sure you stay to watch some of the animals being fed by the keepers at feeding times.
Sheldon Country Park
For less exotic animals, why not take your loved one out to Sheldon Country Park. This 300-acre park incorporates the Old Rectory Farm. The buildings have been restored as part of what is now a demonstration farm, where you can see traditional farming methods, as well as Jersey cows, ponies, ducks, pigs, goats and chickens.
This park makes an ideal visit for elderly care groups since there is accessible parking and the ground is flat with good paths. Getting out in the fresh air is beneficial for everyone, especially older people. Sunlight generates vitamin D, which is vital for helping the brain, muscles and bones to stay healthy. So why not take a picnic and enjoy the whole day here?
Shakespeare's Birthplace
Shakespeare is believed to have been born in this house on Henley Street, Stratford–upon-Avon, in 1564. The half-timbered house is now a museum and a popular visitor attraction, recreating family life inside in the playwright's time. Close to the house is the Shakespeare Centre, a modern visitor attraction with information and displays. In addition to exploring the house, visitors can also see the kind of herbs and flowers that would have been planted in Shakespeare's time, in the walled garden.
Dudley Canal Trust
If your parents are mobile enough, they could enjoy a tour of the waterways, including a visit to the man-made limestone caverns here, created at the time of the Industrial Revolution. There are various trips available from the official starting point just outside Dudley; from a 45-minute walking tour of the tunnels to a two-and-a-half hour boat trip that takes in two sets of locks.
Call us for expert live-in care advice
Learn more about elderly care
Take a look at more Elder guides on later life.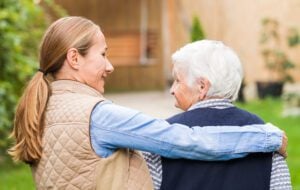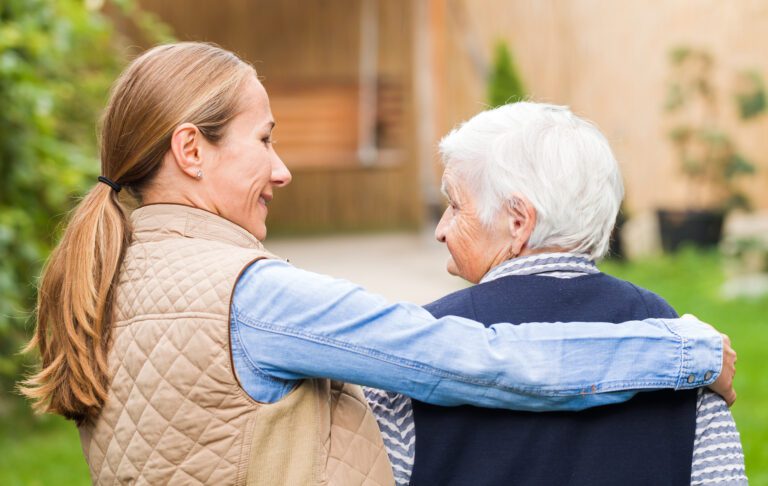 What is Elder Care? It can be difficult to define elder care or elderly care as it is often called because it can include