Here are eight suggestions to help you and your older loved ones get out and explore the area while spending some quality time together. 
Eastbourne Pier
No trip to the Great British Seaside would be complete without a stroll along the pier, and Eastbourne's is a particularly magnificent example. The pier was built in 1872 and damaged by fire in 2015. It was then bought and lovingly restored by a local hotelier who has returned it to its former glory. You can now enjoy traditional fish and chips at The Chippy or indulge in afternoon tea in the Victorian tearooms.
If your loved one is receiving companion care and has brought their caregiver with them, this can be the perfect way to spend some time together. There are plenty of benches for rest stops along the pier.
The Waterfront, Sovereign Harbour
Another pleasant spot to spend an afternoon when there is good weather, Sovereign Harbour boasts an excellent range of shops, galleries, cafes and bars. Just sitting and watching the boats come and go is a great way to spend an hour or two, but if you and your loved ones have sea legs, there are also regular boat tours.
Take in the view from Beachy Head
Among the most iconic features of the British landscape, Beachy Head cliffs offer wonderful views out over the ocean and surrounding countryside. If your loved one is receiving care from a live-in care worker who is qualified to drive, an excursion along the coastal road is a must.
For a treat, call in for a meal at The Beachy Head Hotel. This lovely pub has plenty of rustic charm and a fantastic menu to enjoy along with that spectacular view. If your loved one uses a wheelchair, the staff recommend getting in touch beforehand so they can arrange an easily accessible table.
Towner Art Gallery
An award-winning gallery right at the heart of the town, the Towner Art Gallery exhibits historic and contemporary artwork and is an ideal place to spend an afternoon if the weather isn't quite so clear.
Admission is free, and the gallery is well set up for visitors who have mobility problems. Wheelchair hire can be arranged in advance, and there is a lift to all floors, so nothing is out of bounds for those who need assistance. There's also a café serving delicious homemade cakes, which are perhaps the perfect way to round off a visit once you've seen the exhibitions.
Eastbourne Bandstand
Eastbourne's bandstand claims to be the busiest in the United Kingdom, and with a packed schedule of events, that's easy to believe. Offering everything from traditional concerts and firework displays to tribute acts, the bandstand is worth exploring for music lovers.
Music has been proven to have a beneficial effect on those with dementia, so if your loved one is receiving dementia care from a live-in care worker, this could be a fantastic way to help them access old memories and feelings through music. There are facilities for wheelchair users in the main arena and middle balcony levels, as well as accessible toilets.
Redoubt Fortress and Military Museum
There are plenty of exhibits to explore at this Georgian fortress, one of the most historic landmarks on the South coast. You can visit much of the site for free, and there's a wonderful vintage café here too, which might stir up some nostalgia as you tuck into homemade 'Sapper's Sandwiches' or 'Trooper's Toasted Teacakes'.
You can only access part of the site by stairs, but you can book a stair climber in advance. There is also disabled parking and wheelchair access to the Pavilion exhibition centre and tearooms.
Royal Hippodrome Theatre
If you're in Eastbourne for a few days, catching a show at the Royal Hippodrome Theatre can be a lovely way to spend an evening together. There's a busy programme here, ranging from musicals to comedies, tribute acts to ghost hunts, so have a good look at their calendar before you visit.
Sharnfold Farm
Often those receiving live-in care at home or elderly care in a residential care home can feel cut off from the 'Great Outdoors', and unable to get out into the countryside as often as they might like. For those who still enjoy an active life, the 'pick your own' fields at Sharnfold Farm are an enjoyable way to get some fresh air, or you could let someone else do the hard work and visit the farm shop for fresh local produce, including locally sourced meat and fish.
Outside, the farm trail is mostly flat and easy to navigate, and there are shortcuts if the walking becomes too much.
However long you are visiting Eastbourne, you'll find plenty of things to keep you and your older loved-ones entertained. This is a real gem of a seaside town, and with so much to do, it's the ideal place to spend some quality time with your loved ones.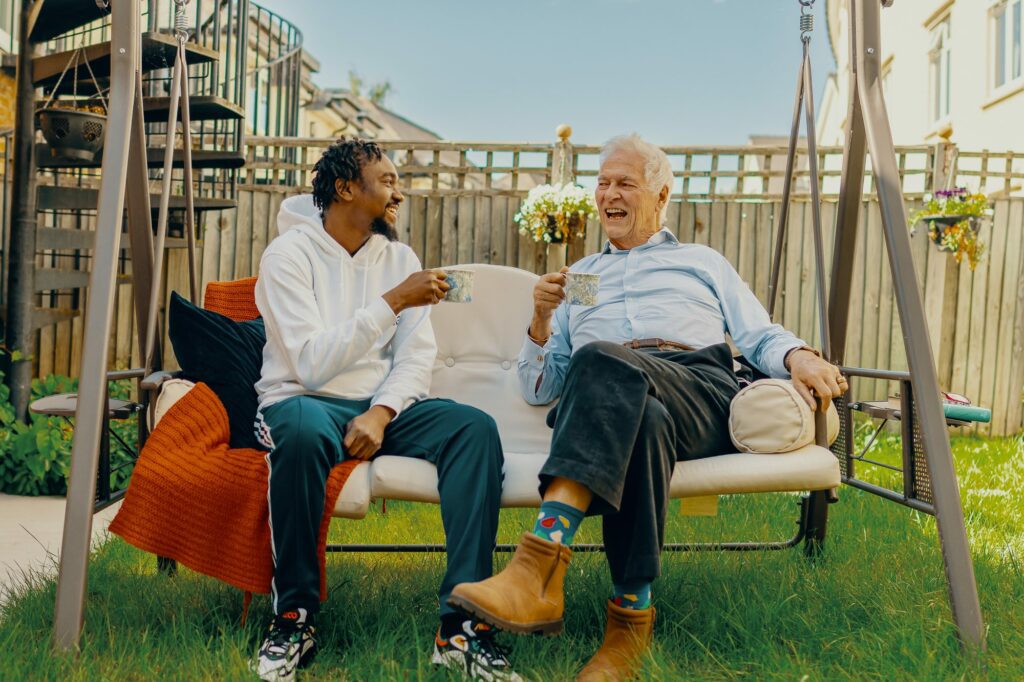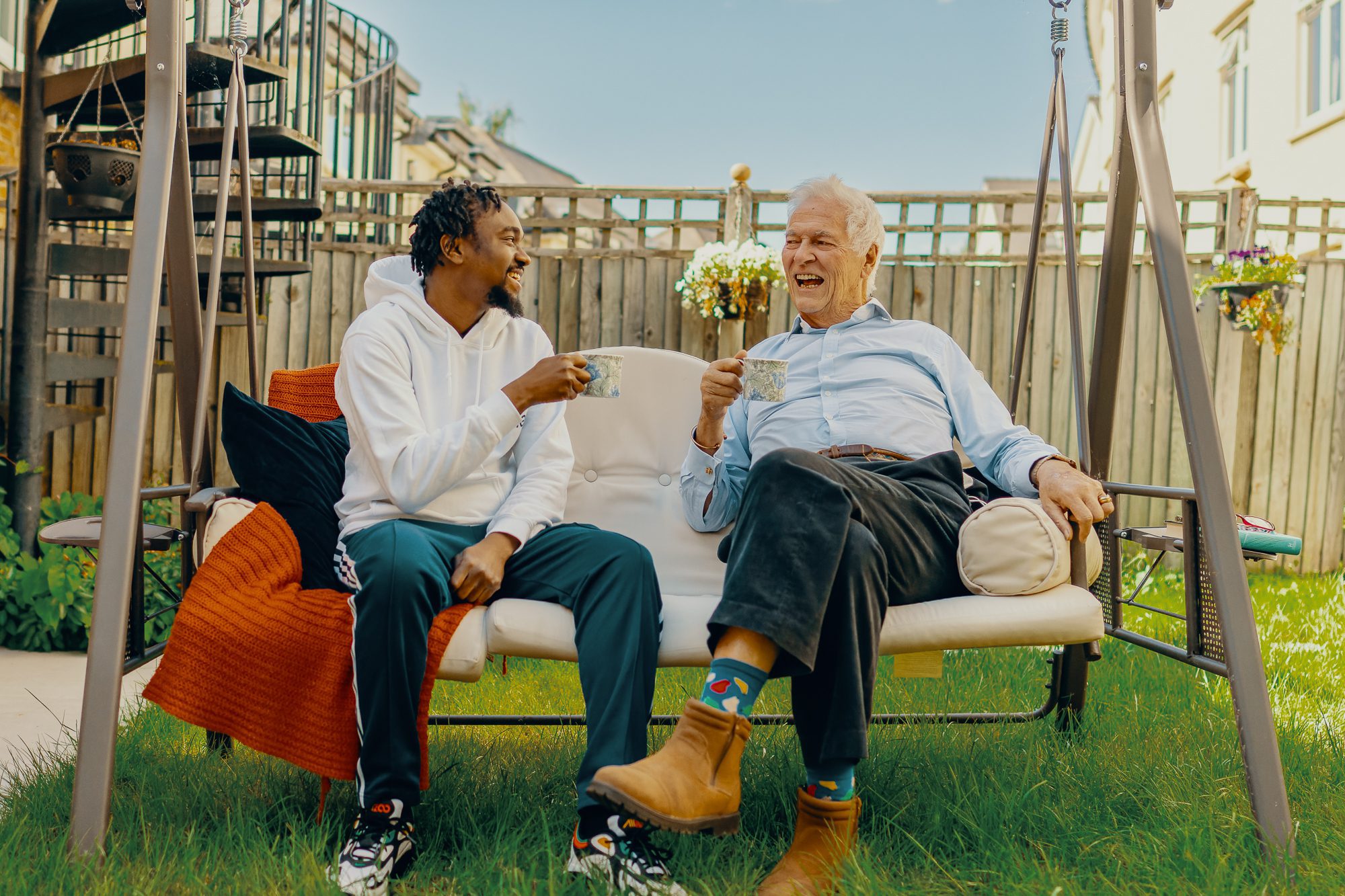 Looking for care in Sussex?
Live-in care with Elder can help you keep the life you know while getting the care you need.
Learn more about elderly care
Take a look at more Elder guides on later life.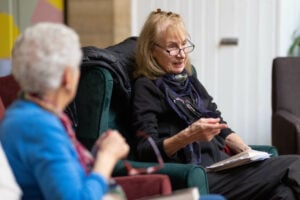 Elderly Care: What if Elderly Parents Refuse Care? Growing older and less able to maintain an independent lifestyle can be hard for an older