If your relative is becoming increasingly frail and needs care at home or is living with dementia, it's important to do things that will help them to retain their sense of self, promote their confidence and make them feel valued. One way of encouraging an active mind is to visit attractions that tie in with their interests, and that offer a sensory experience in the 'Great Outdoors'.
Now that the live-in care in Oxfordshire has become a viable alternative to residential care homes, there are more opportunities than ever to spend quality time with your elderly parents. Here are some of the great accessible attractions in Thame and the surrounding area to visit with your elderly relatives.
Waterperry Gardens
Close to Oxford and within easy reach of Thame, you'll find the Waterperry Gardens. Established by Beatrix Havergal in 1932 as a 'School of Horticulture for Ladies', today the eight-acre site is home to beautiful ornamental gardens plus a tea shop, garden shop and gallery.
This is an ideal attraction if your relative receiving elderly care is less mobile, as almost all of the paths are flat and accessible, and there are wheelchairs available (and one motorised scooter) to borrow. All the buildings are accessible too, and there are disabled toilet facilities.
Blenheim Palace
Blenheim Palace can rightfully claim to be the greatest palace in the UK and is a fascinating place to visit. Constructed for the first Duke of Marlborough between 1705 and 1733, to honour his great victory in the Battle of Blenheim, the Palace has been home to the Marlborough family for the past 300 years, and the family is still in residence today.
The building has also been used for a variety of purposes over the decades, including as a hospital caring for the wounded of World War I and a sanctuary for evacuees during World War II. Today it has a reputation as one of the most impressive heritage sites in the country.
It is, therefore, a good choice if you are visiting with loved ones receiving dementia care who have an interest in history. Much of the palace and its grounds are wheelchair-accessible, and wheelchairs and electric scooters are available to borrow.
Cotswold Wildlife Park
Slightly further afield, the Cotswold Wildlife Park & Gardens is home to over 250 species of birds and animals and claims to have the UK's most extensive (privately owned) zoological collection. If your relative is an animal lover or has always enjoyed being out and about in nature, this is a great place for them to visit with their carer if they are living at home with companion care.
The site is well set up for older visitors and wheelchair users, and there are plenty of benches dotted around to take a rest and enjoy a picnic while admiring the views and of course the wildlife. All the enclosures are accessible, as is the Narrow-Gauge Railway. There are disabled toilets, as well as wheelchairs and mobility scooters available to hire.
Thame Museum
Located centrally in Thame, this museum is a treasure trove of fascinating objects that take the visitor through the history of the local area. There are hundreds of exhibits to admire, encompassing everything from wall paintings dating from Elizabethan times to a uniform that belonged to a soldier who fought in the Civil War.
There is also a comprehensive database containing oral memories of local people who lived in the town; a great way to start a discussion with your elderly loved one about times past. If they have live-in care locally, this is a superb place to visit, and because the exhibitions change regularly, there is always something new to see.
Rousham Gardens
The landscaped gardens at Rousham offer peace and serenity in a beautiful natural setting. Designed by William Kent in the early 1700s, Rousham remains almost exactly as it was when it was first constructed. The exotic features include the wonderful ponds with cascades called the Temple of the Mill, and an 18th-century fake ruin, known colloquially as the 'Eyecatcher'.
The walled garden is particularly fine and boasts fragrant herbaceous borders that offer sensory stimulation, a pigeon loft and plenty of apple trees. The park is also home to a herd of longhorn cattle, a rare sight these days and not to be missed. For a relaxing day out in the countryside, bring a picnic and enjoy this lovely place with your elderly parents.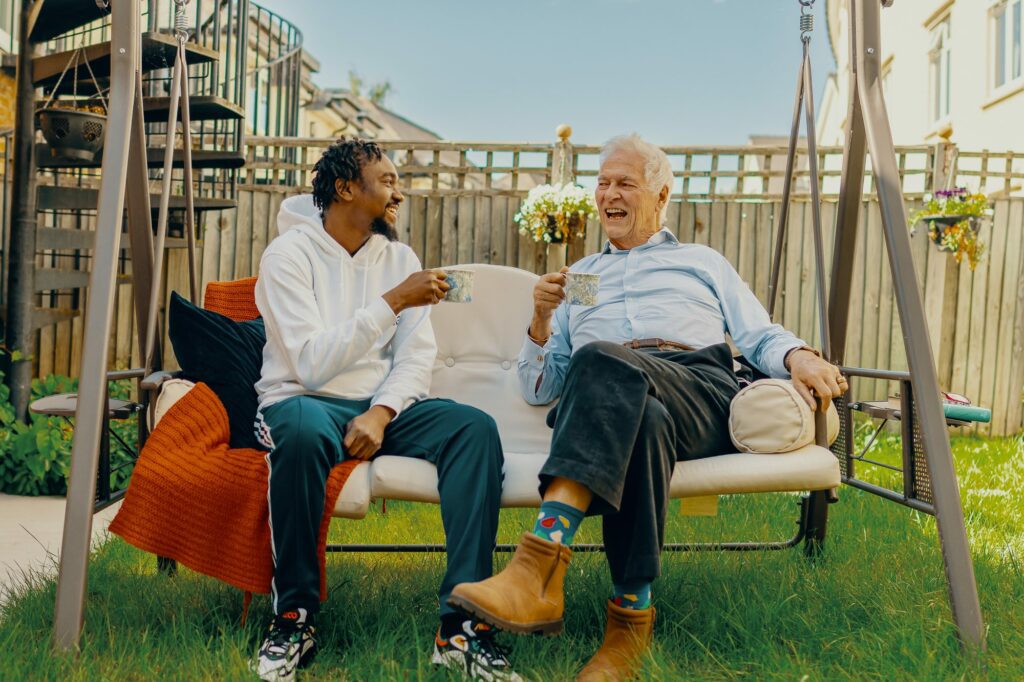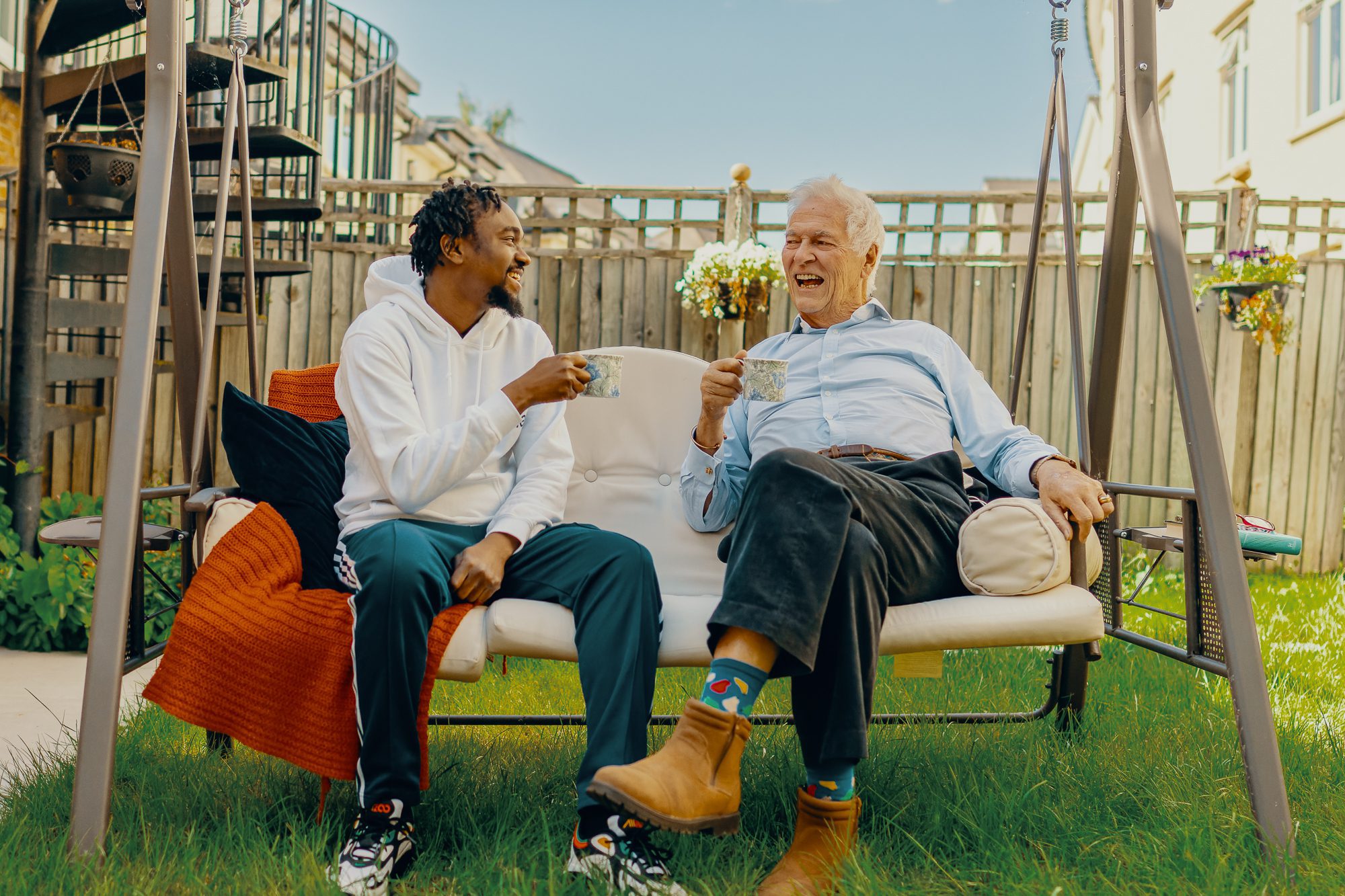 Looking for care in Oxfordshire?
Live-in care with Elder can help you keep the life you know while getting the care you need.
Learn more about elderly care
Take a look at more Elder guides on later life.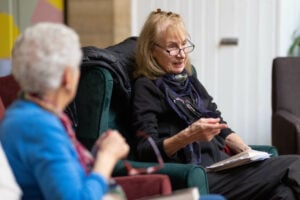 Elderly Care: What if Elderly Parents Refuse Care? Growing older and less able to maintain an independent lifestyle can be hard for an older