Even if your older loved ones have mobility issues or other challenges associated with advancing years, such as dementia, you'll find plenty of places in Stratford to visit, offering you and your loved ones a chance to take in new experiences. 
Some venues offer free or reduced admission for companion care assistants, and with the help of trained dementia carers, you and your elderly parents can enjoy days out and short breaks together with the minimum of fuss and upheaval.
There is so much to see and do in and around Stratford-upon-Avon that you're bound to find that one day just isn't sufficient to take it all in. There is a huge choice of accommodation available, from small B&Bs and guesthouses to self-contained apartments and high-end hotels.
The town is also packed with coffee houses, tea shops and restaurants, so you're never far from somewhere to stop and find refreshments. We highlight five great attractions to visit while you're here.
The Royal Shakespeare Company
Stratford is the spiritual home of the Royal Shakespeare Company, and every visitor should try to see the world-famous theatre while they're here – and perhaps take in a play. You can enjoy guided tours around the theatre but check in advance when these take place, as they aren't offered when a production is on stage.
Visit the backstage areas, learn about the theatre's history and even take a lift up to the top of the tower, where you can enjoy panoramic views of the town and its surrounding countryside.
The theatre has endeavoured to make all areas accessible to those with mobility issues, and there are lifts and ramps for wheelchair users. There is an on-site restaurant overlooking the River Avon, and a teashop serving light snacks and refreshments throughout the day. If you book to see a play, mention any mobility issues at the time of booking, and you could take advantage of special seating arrangements.
Mary Arden's Farm
Located a short drive from Stratford, at nearby Wilmcote, Mary Arden's Farm is the farmhouse where Shakespeare's mother was born and raised. The farm, built in 1514, continues to be run as it would have been in Tudor times, with workers in costumes on hand to tell you how they go about their daily tasks. Palmer's farm next door is also part of the attraction, where you can meet the animals and learn about traditional farming methods.
Both farmhouses are accessible on the lower floors, but wheelchair users won't be able to access the upper levels. However, the surrounding gardens are mostly level, and there is ramp access to the on-site tearooms and gift shop.
River and canal boat trips
Head for the Canal Basin in Bancroft Gardens, next to the Royal Shakespeare Theatre, to while away a few hours. There are boats selling refreshments and ice creams, with street entertainers plying their trade on sunny days. Here you can choose from a number of boating options; either cruise down the canal or through the small lock onto the River Avon, with a guided tour of some of the town's rich history.
Most boats offer access for disabled visitors along with accessible toilets but check before boarding. For a special treat, book a meal on the Countess of Evesham. This floating restaurant is known as the 'Orient Express of the River Avon' and offers fine dining as you cruise in style along the river.
Shakespeare's birthplace
Anyone with interest in Shakespeare will be keen to see the place where he was born on Henley Street. Costumed actors bring the small crooked house to life as they answer questions and perform soliloquies from his most famous works (with visitors welcome to join in if they wish).
Enter the house via a neighbouring museum, which offers level access and disabled toilets. From here you can browse the exhibitions and access the level gardens, along with Shakespeare's birthplace itself. Steep stairs in the house make it impossible for wheelchair access, but handrails and staff on hand can assist those with mobility issues. The gift shop and book shop are accessible with just one step up.
Tudor World
An exciting insight into the way the Tudors lived and worked, Tudor World is on Sheep Street in the centre of town. The venue is aimed at families, but anyone with interest in the Tudor way of life will find something to enjoy here. There are also dedicated Shakespeare and ghost tours – check timings before you set out.
The venue is accessed via a cobbled pathway and, being an old building it has uneven floors and steep stairways. However, dedicated members of staff will provide assistance in negotiating the cobbles and staircases if you have problems with mobility, but please notify the venue in advance so that help can be made available.
At Elder, our private live-in care options provide everything that your parent or loved one needs to live comfortably in their own home. Whether you're looking for live-in care in Birmingham, London or even Scotland, Elder can help. We provide live-in care throughout the UK and can arrange care for your loved one in as little as 24 hours.
Call us to find out about live-in care in your area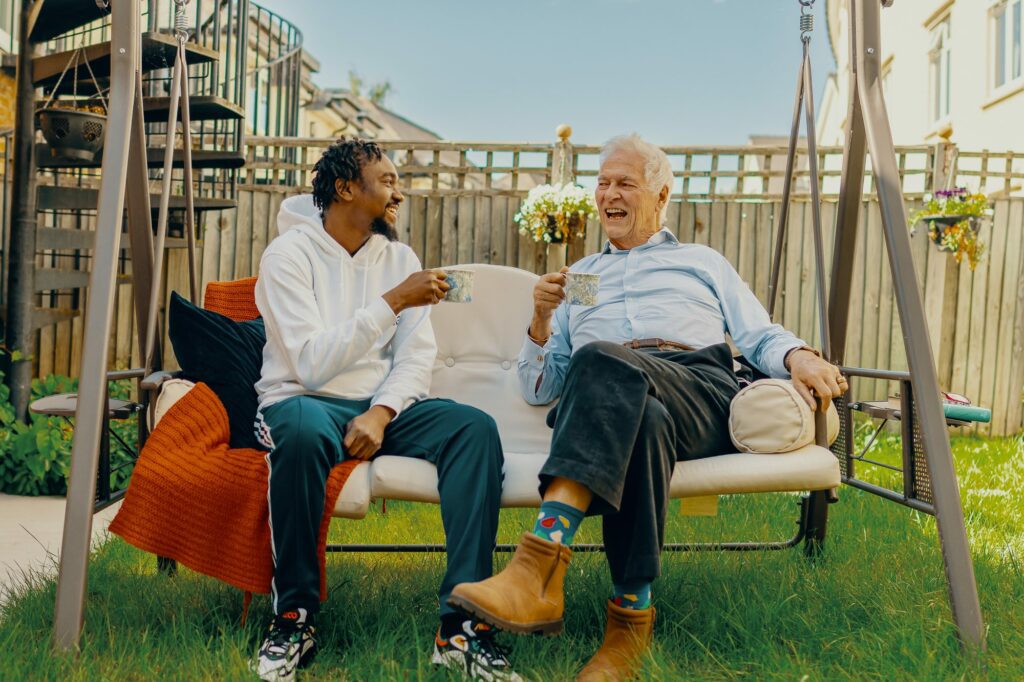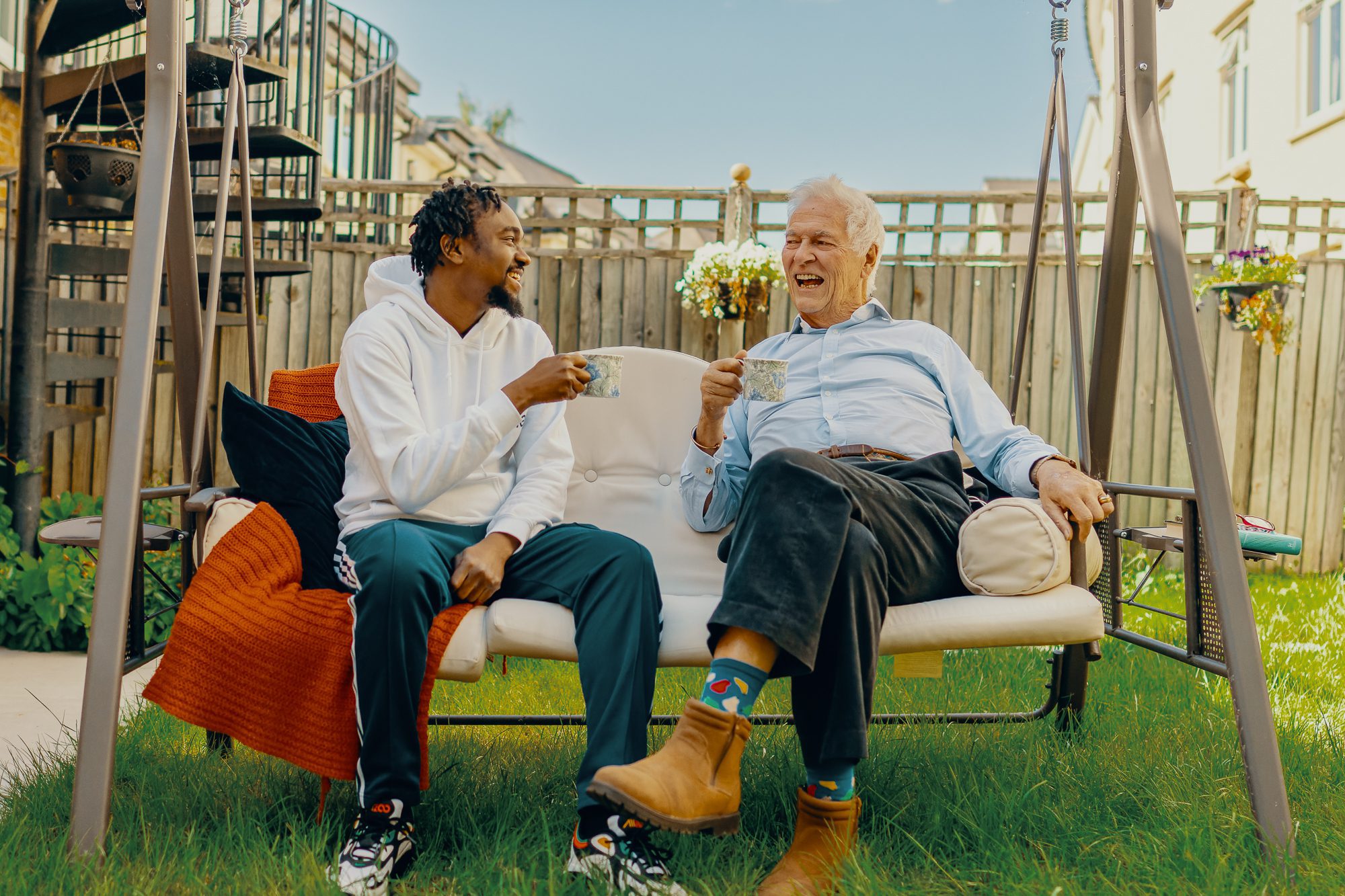 Looking for care in Warwickshire?
Live-in care with Elder can help you keep the life you know while getting the care you need.
Learn more about elderly care
Take a look at more Elder guides on later life.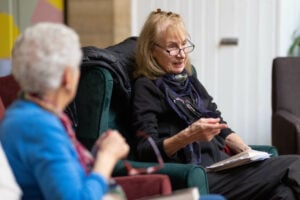 Elderly Care: What if Elderly Parents Refuse Care? Growing older and less able to maintain an independent lifestyle can be hard for an older