More and more people are now choosing live-in care in Gloucestershire for their older relatives, which makes it a simple matter to arrange fun and interesting days out. Elderly care is moving away from the traditional residential care home model; the emphasis is now on encouraging older people to remain in their own homes with the assistance of a live-in carer.
Caregivers provide companion care, helping with shopping, cooking, medication and days out, and can even offer dementia care too. The carer can accompany you on your days out with your parents, providing help and support as needed, or you could give the caregiver some time off and take your parents yourself.
Many tourist attractions offer free or reduced admission to carers, and some places offer wheelchair and motorised scooter hire, so check in advance before you set out to see if help is available and whether you need to pre-book mobility aids.
There are plenty of lovely things to do in and around Cirencester. Here is our pick of the top five days out here to get you started.
The Corinium Museum
Located close to the centre of town on Park Street, The Corinium Museum celebrates Cirencester's history dating back to Roman times, when it was the administrative centre for the south of the country.
There are artefacts dating back to prehistoric times, along with spectacular examples of Roman mosaics. Visitors are encouraged to interact with many of the displays, and slideshows and videos shed light on how the Romans lived and worked in the region.
There is a gift shop next to the museum, with a café. The entire museum is wheelchair accessible, and wheelchairs are available free of charge for visitors to borrow.
Rodmarton Manor and Gardens
Rodmarton Manor is a must-see for anyone with an interest in the Arts and Crafts movement, as it is renowned for being one of the last great houses to be designed, built and furnished with local materials.
Starting in 1909, the house took 20 years to complete, with almost all of the furniture created specifically for Rodmarton. Visitors should set aside plenty of time to admire the wall hangings, leadwork, brass and pottery – all carefully made using traditional techniques.
Outside, eight acres of landscaped gardens are presented as individual 'rooms', making it an enchanting place in which to pass some time. The ground floor of the house, along with the gardens, are wheelchair accessible, although there is no lift to the upper floor. Refreshments are usually available; local pubs and inns nearby also do food.
Chedworth Roman Villa
Just 10 miles north of Cirencester is Chedworth Roman Villa, said to be the finest example of a grand Roman villa in the country and boasts some spectacular mosaic floors.
Explore the villa's principal rooms and discover how it was built and what it looked like in Roman times. There is an on-site museum where you can study artefacts found at the site, or take a guided tour for a more in-depth look at the history of the building.
There is a National Trust gift shop and café at the site, or you can sit and enjoy views across the rolling Cotswold Hills.
Elemental Sculpture Park
You'll find the Elemental Sculpture Park at Somerford Keynes, just five miles south of Cirencester. Originally a 12-acre plot of thistles, the owners converted this unpromising landscape into a delightful garden, filled with winding paths, ponds, streams and an ever-changing array of artworks.
An on-site tearoom provides drinks and snacks throughout the day, and visitors are encouraged to wander among the exhibits, which are all for sale. The paths are not easy to negotiate with a wheelchair.
Cerney House Gardens
Cerney House Gardens comprises a walled garden along with a variety of shrubberies, borders, beds, a vegetable garden, knot garden and a delightful Gazebo Walk.
Take your time studying the many plants on show, then head to the on-site Pottery and Gift Shop, where you can also buy plants. There is a self-service café selling a small selection of drinks and snacks, with an honesty box payment system.
Whether you're looking for live-in care in Taunton, Leicester or London, Elder can help. We provide live-in care throughout all of the UK, so contact us today today to discuss how we can support your loved one's care needs.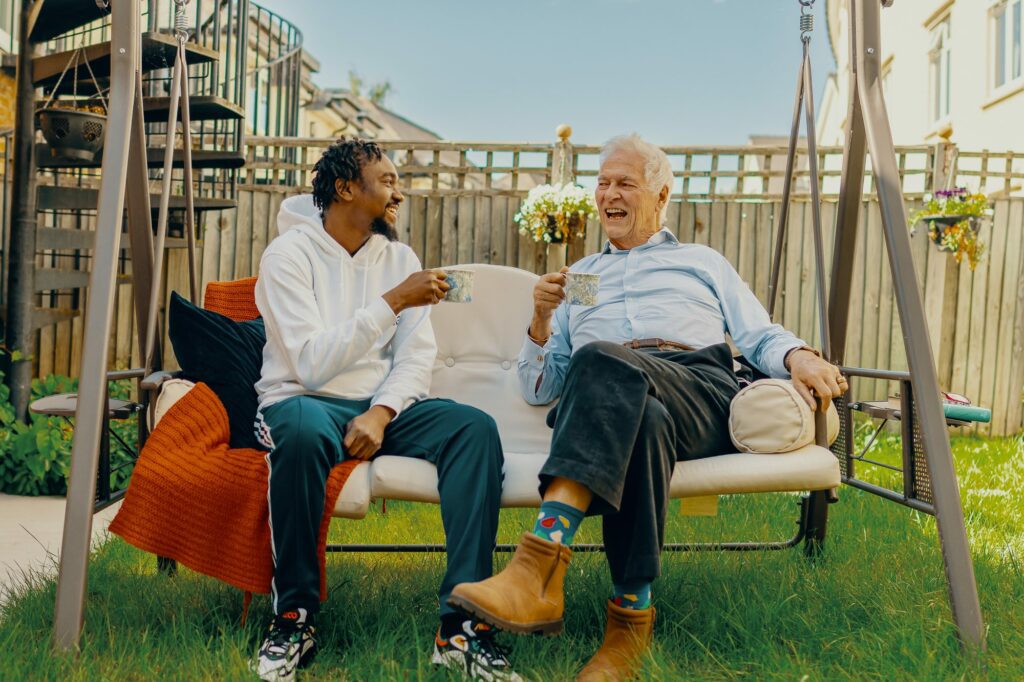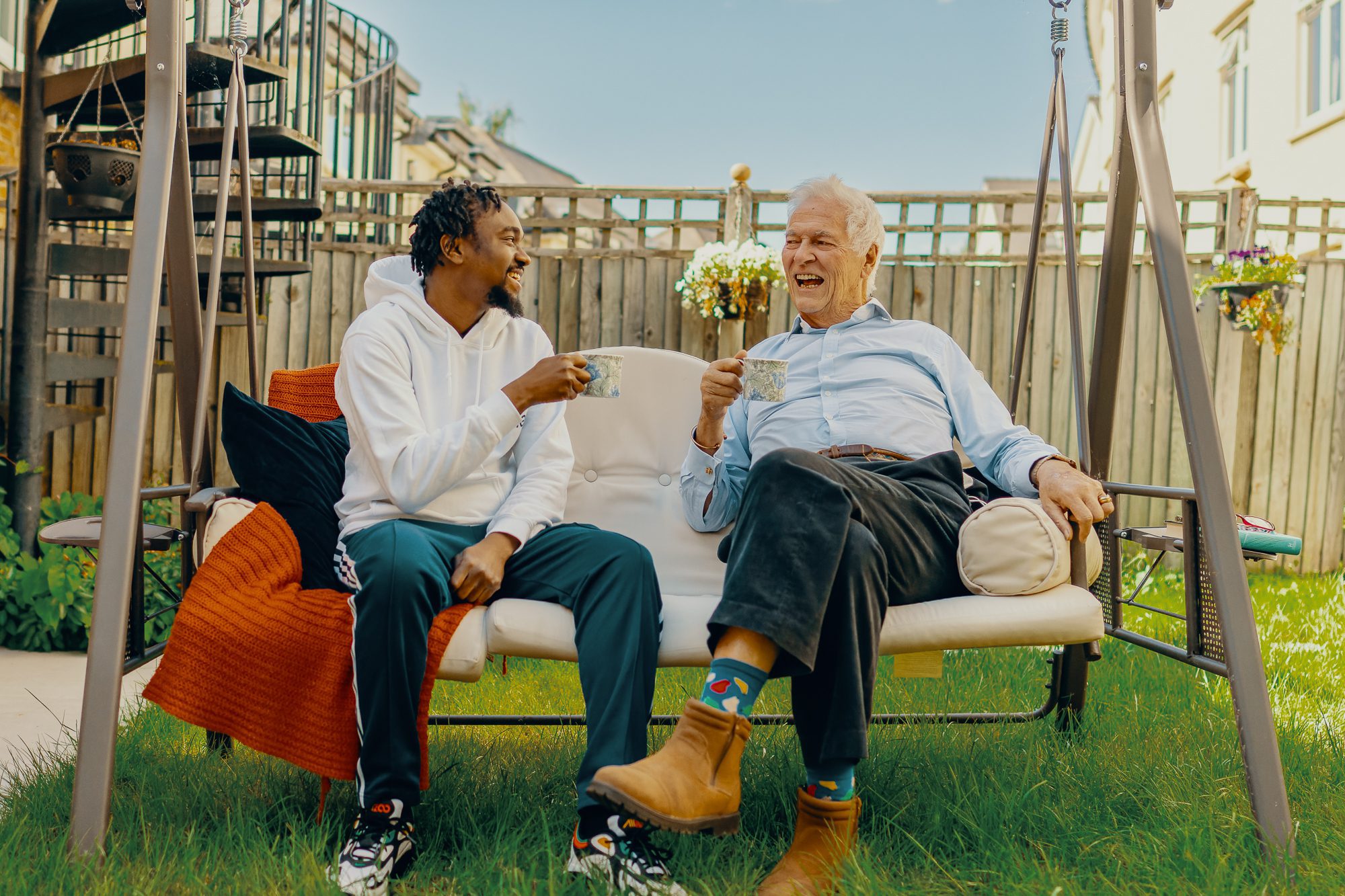 Looking for care in Gloucestershire?
Live-in care with Elder can help you keep the life you know while getting the care you need.
Learn more about elderly care
Take a look at more Elder guides on later life.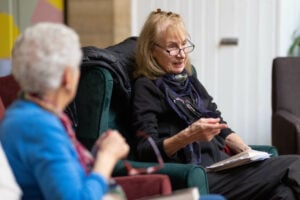 Elderly Care: What if Elderly Parents Refuse Care? Growing older and less able to maintain an independent lifestyle can be hard for an older