For those receiving live-in care in Derbyshire, an occasional excursion or holiday can provide much-needed mental stimulation and a chance to spend quality time with friends and family. 
If you're visiting Ashbourne and the county of Derbyshire with your older loved-ones, you'll find plenty to entertain you. Here are five great things to do in Ashbourne.
St Oswald's Church
A beautiful historic building, St Oswald's Church is a significant landmark in Ashbourne and one of the most visited churches in the country. The stained glass windows are particularly magnificent. If you're looking for a tranquil spot to spend time together in, exploring this architectural gem is a good place to start.
If you are in Ashbourne on Wednesday evenings, you can listen to the bell-ringing practice. The path to the church is smooth and level, so it's suitable for people with mobility problems, including those who need to use walking aids or wheelchairs.
National Trust Museum of Childhood
The National Trust Museum of Childhood is next door to the elegant Sudbury Hall and has eight galleries dedicated to childhood through the centuries. Examining all aspects of childhood – work, school, toys, home, the baby gallery and a gallery for stories and imagination – this is sure to stir up feelings of nostalgia in both you and your parents.
The museum would be a lovely day out for an elderly relative who is receiving dementia care, as childhood memories are often the most enduring and accessible.
The main car park has designated disabled parking, and there are disabled toilets on site. Wheelchair users can gain access to the museum itself, and there is a lift between floors for those who cannot manage the stairs.
Ashbourne Recreation Ground and Memorial Gardens
If the weather is on your side, then the Ashbourne Recreation Ground and Memorial Gardens are perfect places to enjoy a stroll and spend a few pleasant hours together. The recreation ground is now used for leisure activities, including bowls.
At the centre of the grounds, you'll find the formal gardens and Memorial Park, a peaceful spot for sitting and watching the world go by. There's also a river, duck pond and a bandstand, used for concerts throughout the year.
You could even stop for afternoon tea or a meal at the on-site restaurant or snack outlets. There's a car park near the entrance to the park, and paths are all paved and even, making them suitable for those using a wheelchair or in need of other mobility aids. There's also plenty of seating dotted around if your loved one finds walking for any length of time a challenge.
The Old Manor, Norbury
Now operated by the National Trust, the Old Manor at Norbury is a stone-built Medieval hall surrounded by some of the loveliest countrysides in Britain. The former home of the wealthy Fitzherbert family, the hall boasts a rare king post and Tudor door, as well as exquisite Flemish glass and a beautiful traditional knot garden.
As the hall is a rare example of a Medieval home built on one floor, it's relatively easy to access. Norbury village itself is also worth a visit while you are in the area, especially St Mary and St Barlock's Church, where you'll find memorials to the Fitzherbert family and beautiful Norman architecture.
Burrows Gardens, Brailsford
If you or your loved one's live-in care worker are happy to venture further afield by car, then a trip to Brailsford and Burrows Gardens makes for a lovely morning or afternoon. This is the ideal place for a gentle stroll and perhaps even a picnic if the weather is nice, or simply sitting on a bench and enjoying the beautiful surroundings.
As well as a fantastic collection of climbing roses, you'll find Italian and Roman-inspired gardens, a hidden bog garden and a Cornish garden, all immaculately and lovingly kept.
Care home residents and those receiving live-in care sometimes feel cut off from the natural world, and this is the ideal place to help them rediscover the beauty of nature. The gardens themselves are flat, which makes them accessible to everyone.
There are also plenty of seating places. The gardens only open on certain days of the week, however, so it's worth checking ahead that you will be able to get in during your stay in Ashbourne.
However long you are visiting this beautiful little town, Ashbourne has plenty to offer both you and your elderly parents. This is a charming part of the world, with some lovely countryside right on the doorstep and a wealth of historical and cultural sites of interest.
Whether you're here for an afternoon or are making a longer visit to Ashbourne, you will not be disappointed with your stay.
Call us to find out about live-in care in your area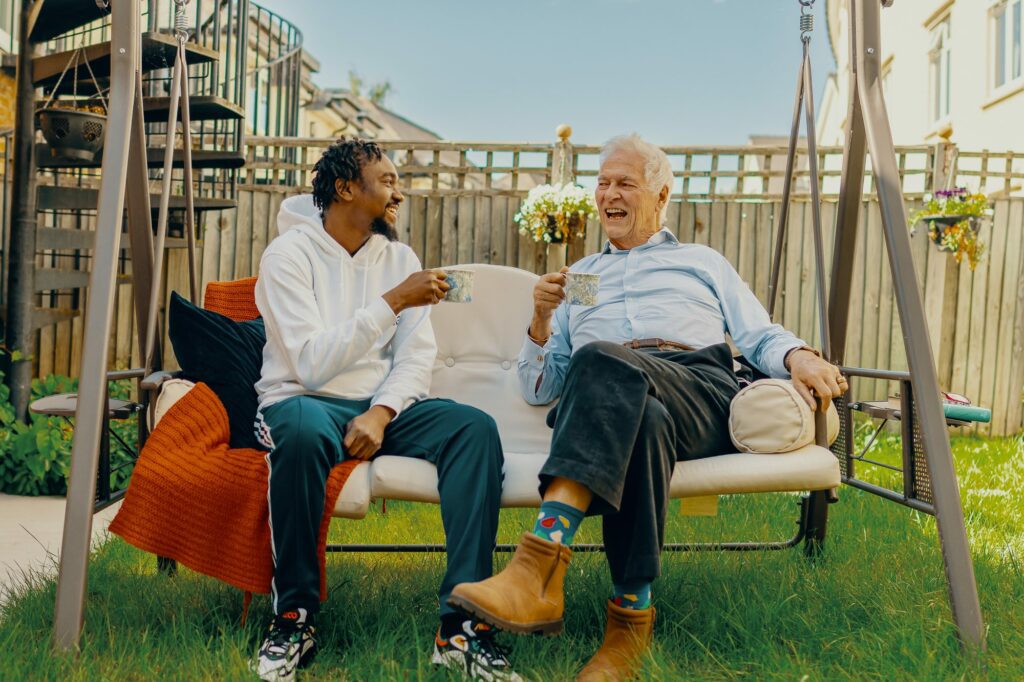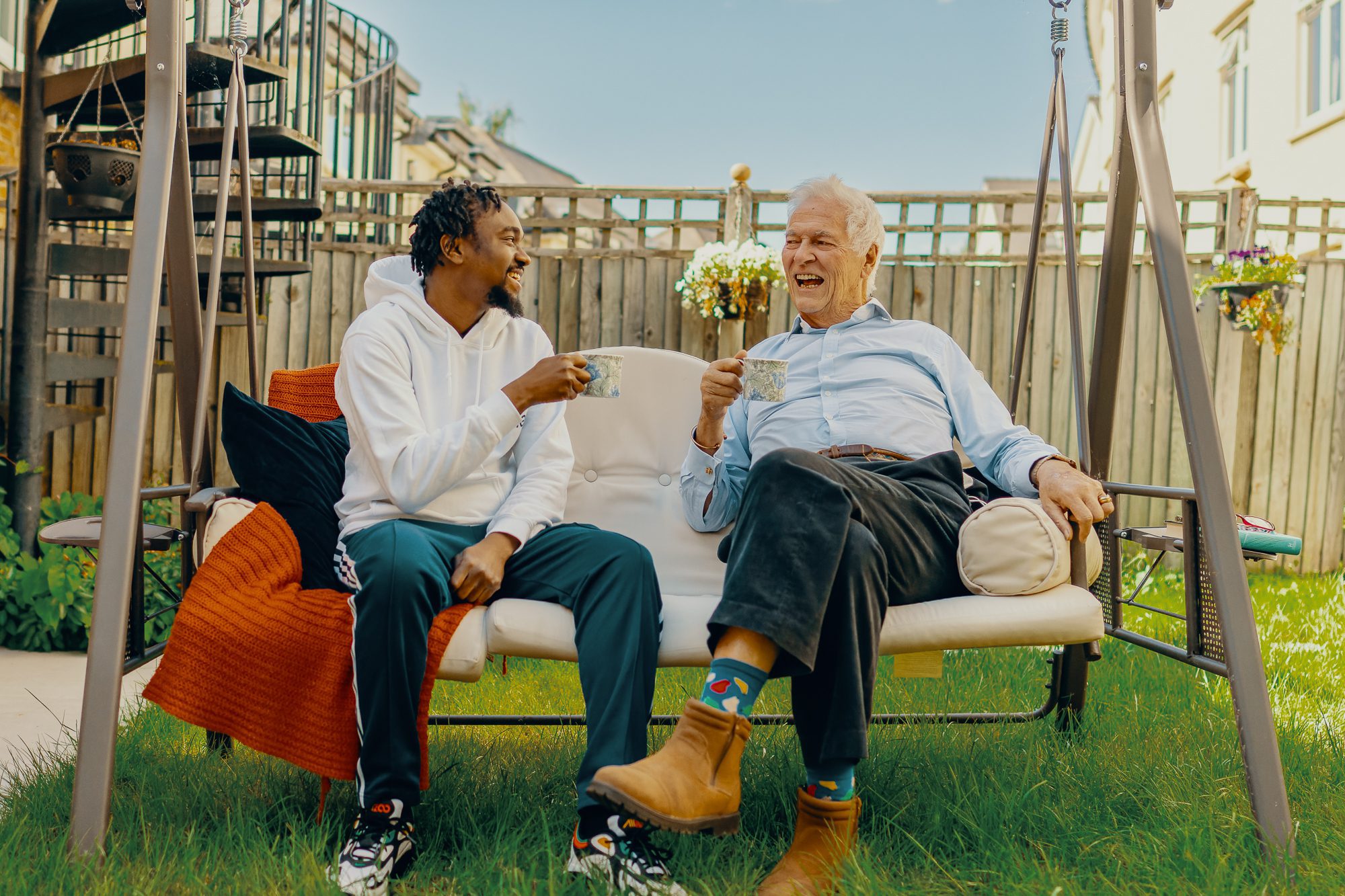 Looking for care in Derbyshire?
Live-in care with Elder can help you keep the life you know while getting the care you need.
Learn more about elderly care
Take a look at more Elder guides on later life.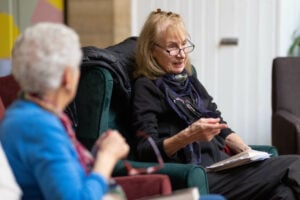 Elderly Care: What if Elderly Parents Refuse Care? Growing older and less able to maintain an independent lifestyle can be hard for an older