Combined with dementia, this can lead to problems, and without the right support, those affected by the condition may lose interest in food or simply forget to eat. If your loved one is receiving Alzheimer's or dementia care, then ensuring they have a varied and nutritious diet is important.
A good diet has been proven to help with some of the physical and behavioural problems associated with dementia, as well as making sure that people with the condition are able to maintain a healthy weight. As many of our most treasured memories are often tied up with food, eating well can also be a trigger and a source of comfort and enjoyment for those experiencing memory loss.
The Challenges
Sometimes, older people might have difficulty chewing and swallowing their food, or have digestive problems that make eating an unpleasant experience. Some medications can also impact appetite, and those with dementia may have the added challenges of mood and behavioural problems, or physical functioning and visual-perceptual issues.
In the early stages of dementia, people may simply forget to cook and eat, perhaps skipping meals or eating too many meals because they cannot remember when they last ate. As the condition progresses, however, more significant issues can arise. Some people with dementia may find it difficult to express their preferences and have no interest in the food on offer, or they may forget how to handle cutlery and have difficulty distinguishing the food from the plate. They may also not have the attention span to sit down long enough to finish a meal, while emotional distress or too much noise and visual stimulation might make it difficult for them to focus on eating. Behavioural issues such as spitting food back out or pushing it off their plates can also present a challenge.
Having too many food choices in front of them might be confusing for someone with dementia, so keeping meals simple, familiar and wholesome becomes more important. Poorly presented food or food which is unappealing in texture, flavour or smell can all lead to someone living with dementia losing interest in the meal in front of them.
Creating the Right Environment
Mealtimes can be difficult for both the person with dementia and their caregiver. If your loved one is receiving elderly care in a residential home, they may find the process of eating with other people challenging, as there is often too much noise, stimulation and confusion.
For those who are still living in their own homes, with a private care package that involves visits from care workers, there's a different concern. With the best will in the world, domiciliary workers only have a limited amount of time to spend on each visit and cannot always provide the one-to-one support someone with dementia needs at mealtimes.
Creating an environment that will help someone with dementia at mealtimes is important. Ideally, your loved one should be in a space that is familiar, with few distractions from background sound and in a room that is well-lit. There shouldn't be any unnecessary objects on the table or too many food choices, and you should try and ensure there is plenty of contrast in colour between the plate and the food itself. The food should be simply presented, but made to look appetising. It's a good idea to avoid types of food that are too overpowering in smell or flavour.
---
---
Diet and Care at Home
It can often be easier to promote a good diet if your loved one is receiving in-home care rather than 24/7 care in a specialist residential home, as they will be able to receive one-to-one assistance. Whether you are doing the caring or you have employed a live-in carer to look after your loved one, being in their own surroundings and seeing a familiar face will make it far easier for them to focus on their meal and get enough to eat. In this way, you can ensure they are getting enough nutrition as well as giving them a sense of independent living, which may still be important to them.
If you cannot provide the support that your loved one needs, then private live-in care from a dedicated carer is the best option. A home-care worker who lives with your relative and provides round-the-clock assistance will be able to cook nutritious meals for them and help them to eat, and you will have peace of mind, knowing they aren't left alone and potentially at risk in the kitchen. You can also be confident that someone is looking after any dietary requirements and watching out for changes in appetite or weight loss or gain.
Other Suggestions
If your loved one is receiving dementia care at home, it can be helpful to include them to some degree in the cooking process. Providing them with clear instructions for simple tasks in the kitchen and letting them handle ingredients and tools can trigger their interest in eating and give them a sense of independence and control.
Rituals and routines can also be beneficial. Trying to eat at the same time each day makes the process familiar to someone with dementia, and they are more likely to be calm and relaxed.
Above all, treat each meal as an opportunity to socialise and interact. Always be sensitive to the frustrations your loved one might feel and don't rush them while they're eating. A meal together should be an enjoyable experience and one which may bring back some happy memories.
Although a good diet cannot slow the progress of dementia, it can make a big difference to the overall health and quality of life of someone receiving care for the condition. Eating habits can change with age; some people find their appetite has reduced, or their sense of taste and smell isn't what it once was. Combined with dementia, this can lead to problems, and without the right support, those affected by the condition may lose interest in food or simply forget to eat.
Discover more of our articles on dementia
From dealing with a diagnosis and understanding the implications to getting advice on how to live well with the condition, our extensive resources will help guide you through what can be a tough and emotional moment.
Learn more about dementia care
Take a look at more Elder guides on living with and caring for dementia.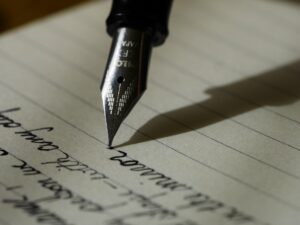 A dementia diagnosis or arranging dementia care can be a tough moment to comprehend. Among the confusion and worry that these situations can bring, writing poetry can be a great release. This National Poetry Day, we thought it would be the perfect opportunity to share some examples of verse exploring the impact of dementia on those living with it, and their loved ones.