There are many different types of care agencies, and your chosen service will likely impact how much you pay. Whether you're looking for a recruitment agency to introduce you to a private carer or a fully managed service that'll take control of all aspects of your care, you're likely to pay between £14-£30 p/h in the UK.
How much do home care agencies charge?
Each year the Homecare Association calculates their minimum rate for home care services. This rate is the minimum hourly rate recommended to cover carer wages, travel time and mileage. It's the benchmark that local authorities should use when assessing how much funding they need to allocate to people for care. 
From April 2022 they recommended that a minimum of £23.20 per hour per hour be paid to fund home care services. With this rate, home care agencies can provide sustainable services that comply with the national minimum and living wage. However, the Homecare Association says that ideally, the rate should go higher than the minimum to allow higher wages for care staff and factor in additional costs such as travel for care visits and office expenses.
These recommendations aren't a lawful requirement, and of course, agencies and private carers are free to set their own rates. Still, they allow for an understanding of what you may be charged when using a care agency.
In fact, according to the UK Care Guide, the average hourly cost of home care is £18-20 per hour. It's also worth noting that cost can differ between regions. The South East of England and London are likely to be more expensive than services in the North East. 
How much does Elder charge?
At Elder, we think you should be able to invest in quality care without unexpected extra costs or fixed contracts. Our rates are personalised to individual care needs; however, for our full-time live-in care, basic rates usually start from £1195 per week, or roughly £17 an hour. This price should be used as a guide only. If you're interested in live in care call our care advisors for a personalised quote.
Our rates represent our quality service and the care we take to ensure we do right by carers. We work with a trusted network of self-employed carers, which allows us to keep costs lower for our customers. This doesn't mean carers are on their own however. Elder provide an award-winning support package, and were one the first agencies to do so. This includes paid travel costs, third-party sick pay and emotional support and healthcare.
Every Elder customer benefits from the expertise of our in-house clinical team, who'll review every situation in detail. You'll also have your dedicated Family Support Specialist, and our phone lines are open seven days a week.
With your MyElder account, you can manage your care in one safe, simple place. Add and stay connected to family members, choose your carer and build your schedule, and easily keep track of your invoices.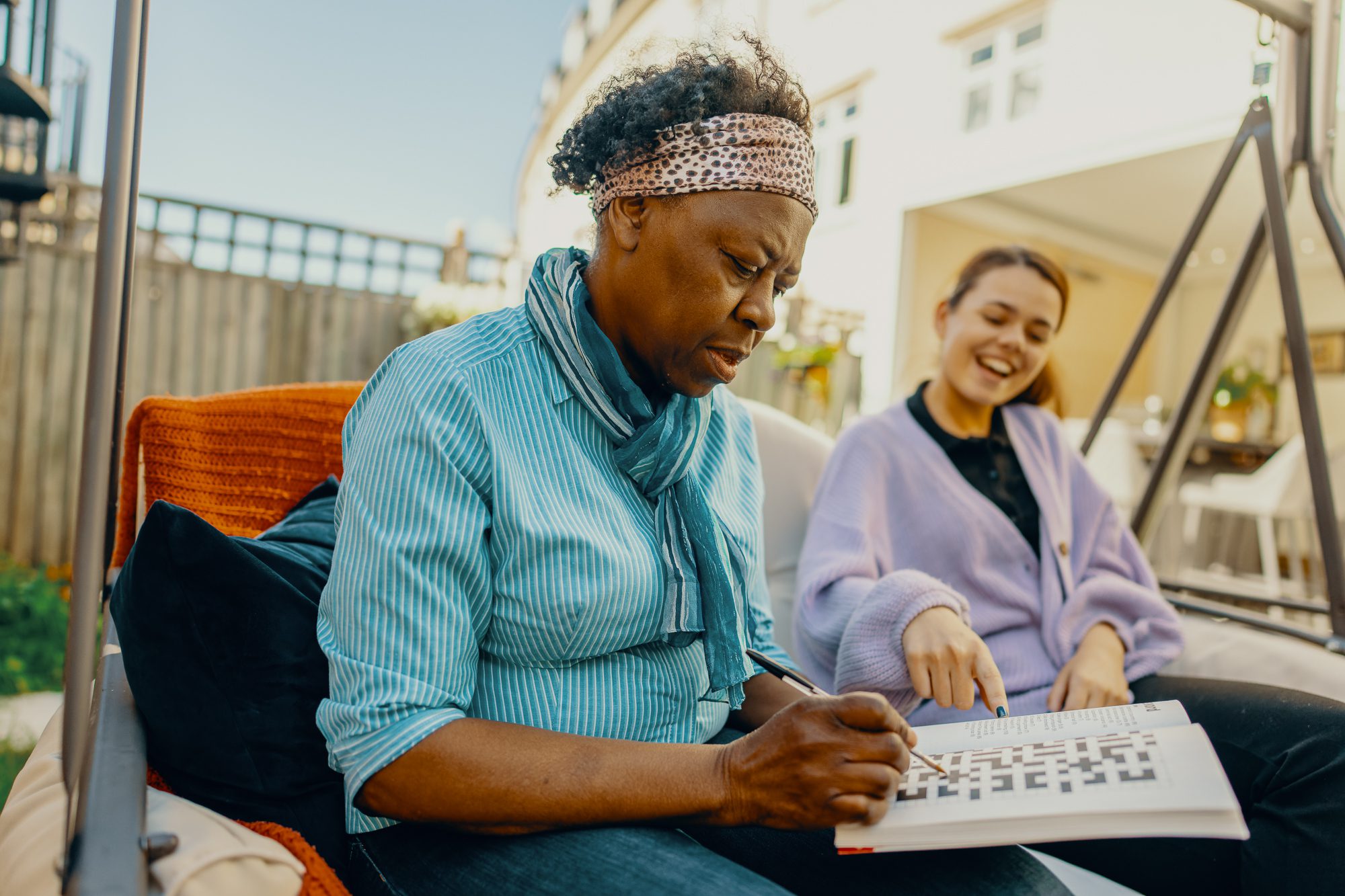 What's a managed service agency?
A managed service care agency is precisely how it sounds – it's an agency that will provide you with a carer and take an ongoing role in how your care is delivered. While every agency in the care industry is recognised by the Care Quality Commission (CQC), managed service agencies are also regulated by them, meaning they can be more involved in who cares for you, when they care for you, and how.
These agencies will build a care plan for you and often have a staff of care workers who provide care. Due to their regulated status, they may be more involved in things like administering medication and developing a new daily routine. For some people, this is favourable, as it means they don't have to be as 'hands-on' in managing how their loved one is cared for. However, this may also mean you have less control over the day-to-day, and the final decision over who your carer is may not rest with you.
How much do managed service care agencies charge?
As their care packages usually include care planning and management, the cost of care per week will likely be more than introductory agencies. The average cost of hourly care may start from £23 per hour, and live-in care could cost anywhere from £1200 to £2000+ a week for one person. These prices may be higher for specialist services such as overnight care.
Whether you choose an introductory or managed service, it's essential to check whether the agency requires additional costs. Some may require a one-off payment or 'joining fee' to cover administrative costs or charge extra for certain services, such as if a live-in carer is woken up during the night or for carer matching. At Elder, we'll never charge you for these services and we won't charge additional or hidden fees.
Is Elder a recruitment care agency?
Elder falls under the recruitment care agency model, as an introductory agency.
Rather than employ the carers we work with, we match customers who require care with self-employed carers from the Elder network.
All the live-in self-employed carers on the Elder platform are contracted directly with your family, per our terms and conditions. We'll work closely with you to understand your needs and lifestyle before matching you to suitable carers. We take into account carer experience and personality when matching and ensure you always have the final say over who provides your care.
The care professionals that Elder works with, in line with the family members or primary contacts, and local councils, manage the day-to-day care of care recipients. This includes supporting personal care, risk assessments, continuation of care assessments and anything else required to make sure the recipient is safe, happy and comfortable in the place they're happiest – their own home.
However, in terms of enabling you to manage your care, Elder goes above and beyond what many other introductory agencies offer. Our own internal clinical team guides us, we manage carer payroll, and we provide ongoing support via dedicated Family Support Specialists who'll help with any questions and can organise trusted cover when it's time for your carer to take a break.
We've done everything we can to make managing your family's care needs as stress-free as possible too with our online care management app, MyElder.
Learn more about paying for care
We know your money matters. Take a look at more Elder guides on care costs and funding below.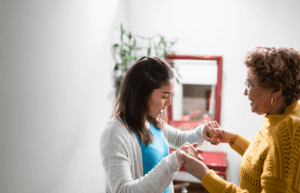 As there are so many different types of home carers, it's hard to provide a one-size-fits-all answer. Several factors will affect the right salary