No matter how elderly or infirm your parents are, you can still enjoy a day out or short break together in Burnham Market and the surrounding towns and villages. Elderly care has moved on from the traditional care or nursing home model, and the idea of live-in care in Norfolk is an increasingly attractive option for many older people.
A good caregiver can provide anything from companion care to dementia care, and the one-to-one attention makes it easier than ever before to get out and about.
Always check attractions before you visit, to ensure they are suitable for your parent's needs. Many places now offer wheelchairs and motorised scooters for visitor use, often for a minimal charge or deposit, and these may need to be pre-booked. Some attractions also offer free or reduced entry for carers, so do read through the visitor's guide and accessibility policy in advance of your visit to check.
We all enjoy a change of scenery now and again, and those who have live-in care are no different, so read on to discover our top five things to do in the Burnham Market area.
Holkham Hall
Five miles east of Burnham Market, you will find the magnificent Palladian architecture of Holkham Hall, which has been owned by the Earls of Leicester since the 18th century. The house has a spectacular Marble Hall and many rooms open to the public, including the Old Kitchens. Take a tour around the 25,000-acre estate and enjoy a visit to the walled garden, before relaxing with a light lunch at the Courtyard Café.
Holkham Hall has an excellent accessibility policy, and staff will go out of their way to assist guests with mobility problems. Wheelchair hire is available, and the venue has a lift to transport wheelchairs safely up to the first floor so that visitors can access the State Rooms. Holkham Hall is open between April and October, although the parklands are accessible throughout the year.
Blickling Estate
Just over half an hour's drive from Burnham Market, you'll find the magnificent estate of Blickling, now owned and run by the National Trust. It is the former home of Anne Boleyn and is now fully open to the public; its interior is brought to life by costumed characters who will give you an insight into life here in Tudor times.
When you have explored the house and stopped for refreshments in the on-site café, explore the beautiful gardens, which feature a secret garden, a temple and yew hedges and topiary. There are also acres of parkland and woodland walks in which to enjoy a gentle stroll.
The house itself is wheelchair accessible, with a lift to take visitors to the upper floors. Much of the gardens and grounds are suitable for people with mobility problems, and there are mobility scooters available for use by those who require them.
Felbrigg Hall
Take a scenic drive along the North Norfolk coastline and head for Felbrigg Hall, Gardens and Estate, which is also owned by the National Trust. The house has a rich history and offers treasures to admire, including magnificent stained glass windows in the Great Hall, which date back to the 15th century. Stewards are on hand to explain aspects of the building's history, but it is the gardens which keep visitors coming back for more, in particular, the spectacular walled garden.
Wheelchairs are available for visitors, and the entire ground floor of the Hall is accessible. The upper floors can be viewed through a virtual tour available on the ground floor. There is a mobility scooter available for visitor use in the walled garden, although it cannot be pre-booked, and maps can be obtained from the visitor centre showing easy, level walking routes around the estate grounds.
---
Dulcie's care story
Dulcie is one of our longest serving customers. In this video, she and her family talk through their decision to arrange care in the home rather than the care home.
---
Henry Blogg Museum
Also on the north Norfolk coast, you'll find Cromer, famous for its historic pier and its delicious crab. Visit the fascinating Henry Blogg Museum, which celebrates the life of a local man who saved hundreds of people from drowning, thanks to his work with the lifeboat service and remains one of the most highly decorated
RNLI members.
Free to visit, the museum is volunteer-run, all of whom are happy to explain the work of the lifeboat service to visitors. Try to avoid the steep entrance from the cliff side, and head to the back of the building to access a lift.
The Poppy Line Railway
Head east out of Burnham Market towards either Holt or Sheringham, both of which are terminus stations for the Poppy Line, also known as the North Norfolk Railway. Step back in time as you travel the ten-mile journey in one of the steam trains along this route, taking in spectacular coastal scenery en route.
Refreshments are available at all stations along the route, and the railway is accessible for wheelchair users.
Whether you're looking for live-in care in Taunton, Leicester or London, Elder can help. We provide live-in care throughout all of the UK, so contact us today today to discuss how we can support your loved one's care needs.
Call us for expert live-in care advice
Learn more about elderly care
Take a look at more Elder guides on later life.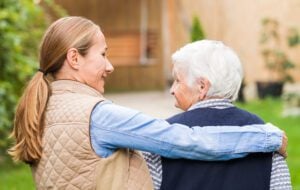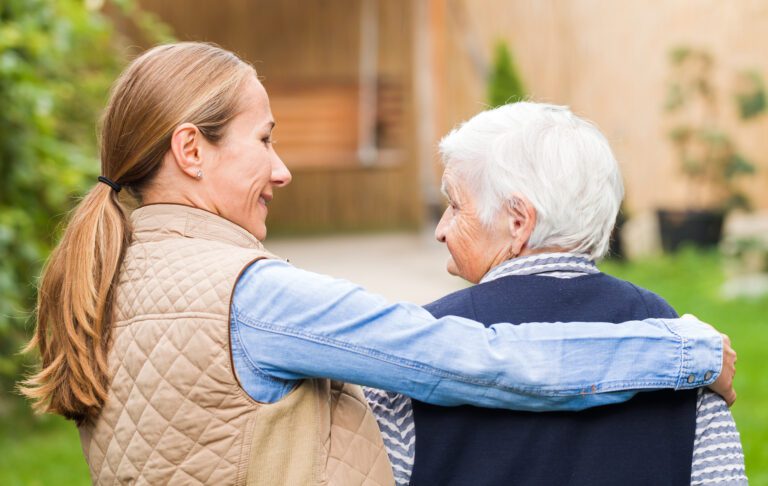 What is Elder Care? It can be difficult to define elder care or elderly care as it is often called because it can include