Bonfire night celebrations are held across the UK around the 5th of November. While this is an enjoyable time for many, for some older people this annual celebration can be distressing, and extra measures may need to be taken to help them to feel safe and happy at home. 
Why can bonfire night and fireworks be distressing for an older person?
There are a number of reasons. The loud bangs and flashes of firework displays, and the smell of smoke can take those who served in the armed forces back to frightening times. Sometimes, even the happy shouts of people celebrating bonfire night may be misinterpreted as something bad and cause confusion or panic.
For older people living with heart conditions, or conditions that affect breathing such as asthma, bronchitis or COPD, the smoke from bonfires and the particles left in the air from fireworks could make symptoms worse, causing them to cough more than usual, experience chest pain, or feel lightheaded.
Do fireworks affect dementia?
Yes they can do according to the Alzheimer's Society. Dementia can sometimes make it difficult to identify and understand sounds – so fireworks can be frightening. Those living with dementia can find communication and concentration tricky when there is a lot of unexpected noise too. The flashes, and excess activity outside can also be confusing, which in turn could upset their nighttime routine and increase sundowning symptoms such as agitation or insomnia.
How to help older people stay safe during bonfire night and firework displays
Understand the potential distress
If you've not experienced this annual celebration with the person you're caring for before, ask them how they feel about fireworks, and if it's likely to upset them. Be sure to ask family members for advice too.
While bonfire night is officially on the 5th of November, celebrations are often held anytime within the first two weeks of November. If they're likely to cause distress to the person you're looking after, it can help to find out when local firework displays are happening, and to ask neighbours if they are planning to set off fireworks, and if so what time. Most local authorities advise the fireworks cannot be set off after midnight. If you hear fireworks going off after this time and it's causing distress, try calling the non-emergency police number 101. 
Create a calm home environment
It may help to close the curtains a little earlier than usual, especially if you're close to a public bonfire event, and are likely to have more traffic or people in the streets outside.
Closing all windows, and putting a favourite film, or engaging television programme on with the volume turned up can help to drown out the noise.
If there are any pets in the home they may find fireworks upsetting – which in turn could cause upset the person you're looking after. Walk dogs early in the day to help them feel tired and less distressed in the evening, and make sure cats are kept safely indoors once it starts to get dark.
If the person you're caring for would like to watch the fireworks, it may be safer to encourage them to watch from inside the home so that they're not startled by the noise, or at risk of getting too cold from standing outside for a long period of time.
Only attend professionally organised events
Many older people do enjoy getting out and joining in the celebrations. If you find this is the case, it's important to attend events that are professionally organised and managed, with proper safety measures in place. While it may be tempting to visit a friend or neighbour who is putting on their own display in the garden, it's much more difficult to stay a safe distance away from the fireworks and falling debris.
A professional event should comply with safety measures from the local council and fire service, and may even have fire services on site. Some of these measures include –
Building the bonfire a safe distance away from sheds, fences and trees. 
Checking there are no cables above or around the bonfire
The bonfire has a suitable barrier around it, and spectators are kept at least 5 metres away at all times
If you're attending a professional event, be sure to check with the organisers that suitable parking and accessibility arrangements are in place too. Parking is often some distance away from where the main event will be held, and the ground may not be suitable for walking aids or wheelchairs, especially if it's been rainy.
High visibility clothing can help keep everyone safe if you're walking in the dark or along the side of a road. Take a torch too. While a mobile phone torch can work in a pinch, it may not illuminate enough of the area in front of you, so you may want to invest in a larger handheld one. 
Wrapping up warm in enough layers of clothing is important too, as you'll likely be standing outside for a while. Taking a flask of something hot to drink can help, but avoid caffeinated drinks like tea or coffee – instead try something soothing such as soup, hot cocoa, or herbal tea.
Follow the NHS' firework safety rules 
If you're attending a professional event, there are still some actions you can take to keep yourself and those around you safe. The NHS advise – 
Never approach a firework once it has been lit, even if it looks like it's gone out
Never smoke around fireworks 
Follow safety instructions carefully if using sparklers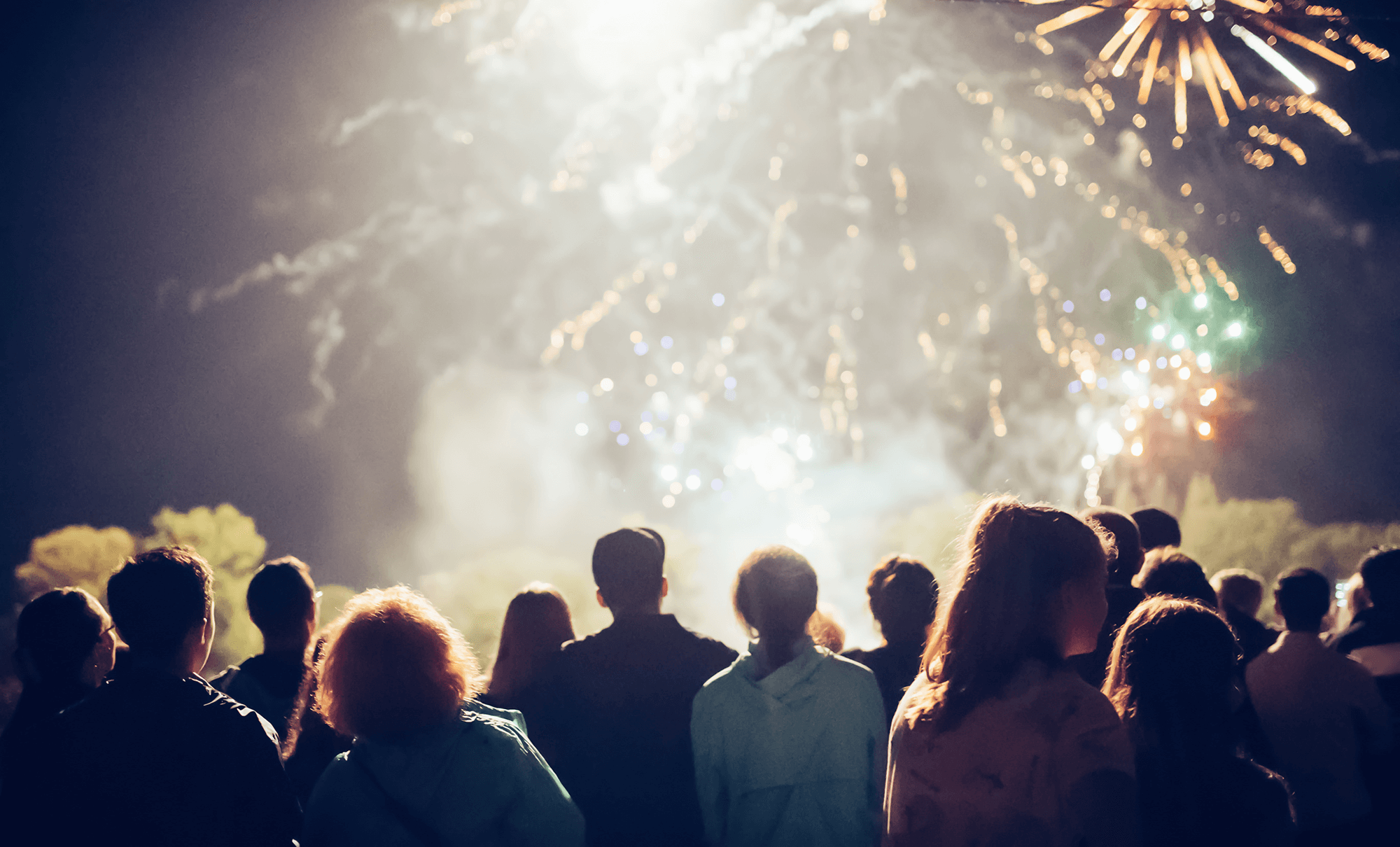 Browse the latest blogs and tips on living well in later life.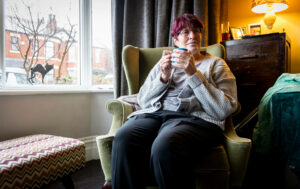 We've shared our advice to help older adults stay healthy and well as the weather starts to get cooler, and the days get shorter. 
Read More »