If you're shopping for someone with limited mobility or arthritis this Christmas, there are many products on the market that can help make daily life more comfortable. However, while things like muscle heating pads, walking sticks, and jar openers are practical, they may not feel like quite the right fit to show someone how much you care.
We've brought together a collection of our favourite stylish and meaningful gifts for people living with limited mobility or arthritis, to suit a wide range of budgets and tastes.
Easy access bag
A waist bag can make a great gift for someone with arthritis in their hands, or who struggles with mobility in their shoulders, as they can be worn either around the waist, or across the body.  We really like this one from Effka Crafts on Etsy, which is made from hard wearing quilted fabric, and features an adjustable strap and tassel-zip for easier gripping.
Another option we love is the sustainable belt bag from Wearth. These neutral bags are made completely from recycled materials, and again, feature an adjustable strap and easy-pull zip.
Muscle soak
If your loved one is able to get in and out of the bath safely, a relaxing muscle soak could make a nice Christmas treat. A bath with scented Epsom Salts can be a great way to unwind, ease stiff joints, and may even relieve joint pain for those living with certain types of inflammatory conditions, such as rheumatoid arthritis and psoriatic arthritis. 
Epsom Salts contain low levels of magnesium which some believe can help flush the body of toxins that cause inflammation.
This Epsom Salt based soak from Yellow Gorse is handmade in the UK. It's packed full of beautifully scented, calming herbs like lavender and camomile, and will look lovely in the bathroom too.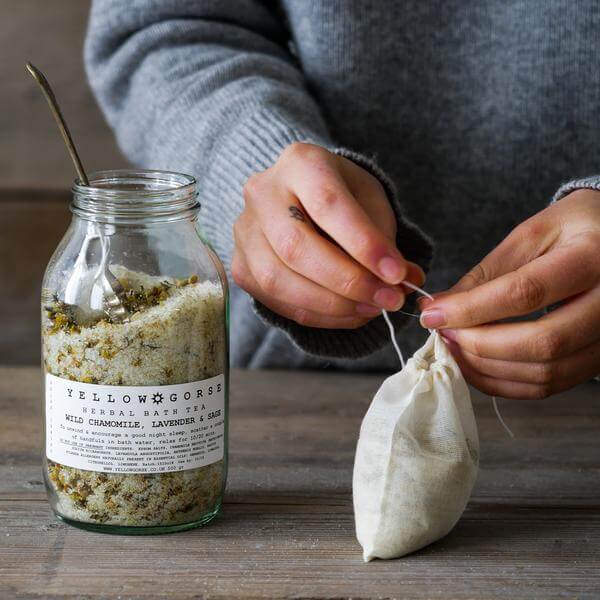 Easy wear shoes
The right pair of shoes can make a world of difference to someone living with joint pain or limited mobility.
Friendly Shoes specialises in adaptive footwear that both look and feel good. Unique zip designs, hidden fastenings, and wider fits make it easier for those with reduced mobility to put their shoes on without support. Each pair also comes with a removable memory foam insole to cushion feet and provide additional protection for those who experience hyper-sensitivity in their feet.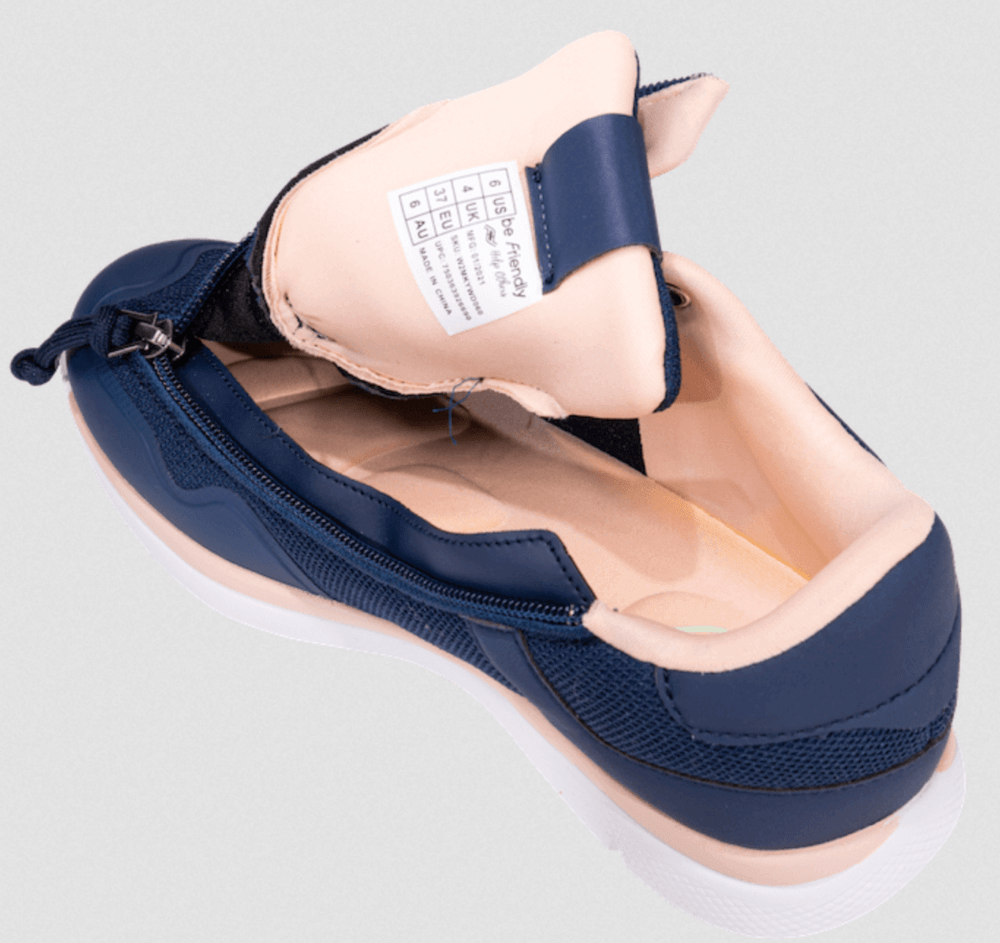 Safe Kettle
Lifting a hot, heavy kettle can pose some degree of risk to everyone, but these risks are amplified if you struggle with symptoms that affect your strength and grip.
This kettle from Uccello doesn't need lifting, and instead, uses a rocking cradle to deliver a steady and safer pour. Additional features include an extra wide spout for easier filling, and and clear water level measure. It comes in four colours, so you're sure to find one that would fit in perfectly to your loved one's home.
Stylish lap tray
If your loved one likes to craft, or finds it difficult to reach over and grab things from a coffee table or bedside unit, a stylish, modern lap tray could offer both convenience and comfort.
This one by Bosign is small enough to store away easily when it's not needed, but still has enough surface area to be used for anything from sewing and drawing, to eating lunch. It comes in a variety of colours, features a soft beanbag cushion, and has a slight lip around the edge of the tray's surface to keep items steady and safe.
The Buddi wristband alarm
While this may be considered a solely practical gift, if your loved one is worried about falling at home, the Buddi alarm could bring the peace of mind they need.
The wristband alarm comes in a range of colours, and is fully waterproof, meaning it can be worn in higher risk areas like the bath or shower.
It does require your loved one to have a smartphone – as they'll need to download and install the Buddi Connect App. This is where they can add the friends or family members they'd like to alert if they fall.
Once you've also installed the app onto your own smartphone, you'll be automatically notified if your loved one falls, so that you can check if they're ok, or get them the help they need quickly.
Have you got some great gift ideas for those living with limited mobility? If you'd like to share them with the Elder community, head over to our Facebook page.
Browse the latest blogs and tips on living well in later life.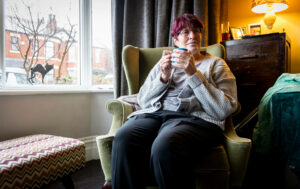 We've shared our advice to help older adults stay healthy and well as the weather starts to get cooler, and the days get shorter. 
Read More »