Whether your parents need care at home or are living more independently with some support, they are likely to appreciate some variety in their day-to-day life, including visits to places of interest in the local area. If they have dementia, they may benefit from activities that provide the opportunity to reminisce about days gone by or environments that offer sensory stimulation.
Now that the live-in care in Northumberland has become a viable alternative to residential care homes, there are more opportunities than ever to spend quality time with your elderly parents. Here are some great days out to enjoy in Hexham and the surrounding area.
Hexham Abbey
Hexham Abbey is an outstanding historical attraction which was originally founded in the year 674 A.D. During the 12th century it expanded to its present form, and other additions were made to it as recently as the 20th century. In 2014 the monastic buildings were transformed into a permanent visitor centre and exhibition space, which guides the visitor through the long and eventful history of this magnificent place.
The abbey has wheelchair ramps making it accessible in most areas, though you can only reach the night stairs and crypt if you are slightly more mobile. There is a gift shop and a refectory serving drinks and snacks. If your parents have live-in care, this would be a great destination for an enjoyable day out with their companion.
Aydon Castel
The impressive Aydon Castle stands just a few miles from Hexham and near to Hadrian's Wall. This is a well-preserved example of a grand 13th-century manor house and is one of the finest of its type in England. Located in a picturesque and peaceful Northumberland woodland setting, it was originally constructed as a private (undefended) home but underwent almost immediate fortification when the Anglo-Scottish war broke out.
It was sacked by the Scots in 1315, re-taken by the English in 1317 and by 1346 it was once again under Scottish control. Much later, in the 17th century, the castle was used as a farmhouse and was occupied right up until 1966.
The gardens are lovely, and there are plenty of flat grass areas plus a walled orchard with benches that are perfect for picnicking. If your relative is receiving companion care, this is the perfect location for a relaxed day out. There are six disabled parking spaces, as well as an accessible toilet.
Hexham Gaol
Hexham Gaol was the first custom built gaol to be constructed in England and is an atmospheric place to visit. It is located centrally in Hexham, close to the Wentworth car park. Steeped in bloody history, this is a fascinating place to explore the history of this part of the world, including family feuds and genealogy and the culture of the Borders.
There are lots of interactive activities, and the temporary exhibitions rotate on a regular basis, meaning that there is always something new for your elderly parents to see, from local history presentations to insights into Medieval life and practices. The gaol is fully accessible.
---
Dulcie's care story
Dulcie is one of our longest serving customers. In this video, she and her family talk through their decision to arrange care in the home rather than the care home.
---
Corbridge Roman Town
Corbridge started life as a lively town, used as a supply base where ordinary civilians and Romans alike could stock up with provisions. It was an established community until the early 400s. Today it offers a fascinating glimpse into the ancient past where it is still possible to walk the same streets that the Romans trod.
There is a museum on-site where the Corbridge Hoard – one of the most impressive Roman finds ever discovered on English soil – is showcased. This attraction offers wheelchair loan, and there are disabled toilet facilities.
The Heritage Centre at Bellingham
This is a fabulous attraction for any visitors interested in the history of the local area. This small but perfectly formed heritage centre and museum is home to plenty of photographs, artefacts, documents, drawings and maps that provide an insight into the traditions and general history of Redesdale and the North Tyne Valley.
The carefully curated displays encompass the Border Counties Railway, WP Collier photography, Border Reivers, farming, mining, oral history and heritage. There is public access to a detailed database of old photographs and also a local surname database.
The Centre presents many special events throughout the year, including art and historical exhibitions, and in April there is a weekend dedicated to classic and vintage vehicles alongside performances and readings by local musicians and poets. Please note that the centre is open every day between Easter and November, it is closed over Christmas and New Year.
Bradley Gardens
Bradley Gardens was built as part of the 19th-century Bradley Hall estate for a well-to-do local family. It comprised a four-acre walled garden complete with a large greenhouse. During the Second World War, it was given over to growing fruit and vegetables, overseen by a team of land girls. After the war, the gardens eventually fell into a state of disrepair, but in 1997 the land was purchased and transformed into a nursery.
Today it is a real hidden gem with a 'secret garden' feel, dedicated to producing high-quality produce in its kitchen garden and serving delicious seasonal dishes and moreish afternoon teas in its café. Open all year round, the site also offers a well-stocked nursery, a cook and interiors store and a florist. It is wheelchair friendly and is a lovely place for relaxed browsing and enjoying the sights and sounds of nature.
Call us for expert live-in care advice
Learn more about elderly care
Take a look at more Elder guides on later life.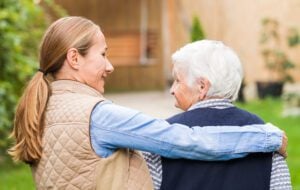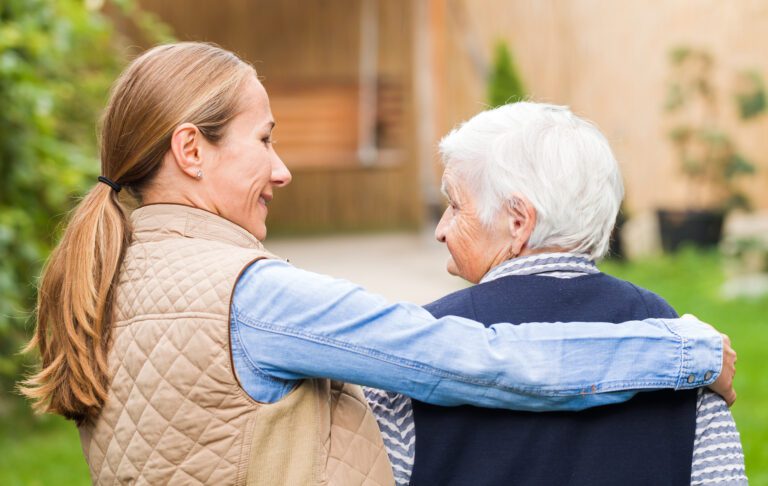 What is Elder Care? It can be difficult to define elder care or elderly care as it is often called because it can include