If your parents are receiving at home care or live-in care in Hertfordshire, and you are planning a day out with them, St Albans and the wider Hertfordshire region offers plenty of great things to see and do.
Older people benefiting from dementia care often enjoy days out that stimulate the senses, such as exploring a garden planted with fragrant flowers. Historical attractions which tie into their life experiences can also be a good way for them to reconnect with their past and share their memories.
St Albans Cathedral
St Albans Cathedral sits in the heart of the city, close to the busy high street. It dominates the local skyline, and the building itself has parts that date from many historical periods. The great tower was built in part from bricks salvaged from the Roman city of Verulamium. The town and cathedral are named after St Alban, the first Christian saint to hail from the British Isles, and pilgrims visit his shrine to this day.
The construction of the current building started in 1077, replacing the Benedictine Abbey that had stood on the site since the year 793 AD. The cathedral hosts lots of events throughout the year, so it's worth checking the website before you visit. You can opt to explore under your own steam or join one of the many guided tours. There is a restaurant serving a selection of hot and cold snacks, afternoon teas and beverages. The cathedral is mostly on a single level, although there are some zones where wheelchair users will need to use a ramp or lift. Ramps are provided by staff on request.
Verulamium Museum
The ancient Roman city of Verulamium was once the third largest in Britain, and a visit to this museum is the perfect way to find out more about the fascinating history of this area of the UK. There are lots of interactive displays and exhibits to admire, such as original mosaics from the city, and rooms staged just as they would have been in Roman times. The museum has a wheelchair-accessible entrance, and the galleries and shop are all on one level.
There is an accessible toilet, reached via a lift. Once you've toured the museum, you may want to explore other Roman sites in the city. A short stroll across the park in which the museum sits will bring you to the Hypocaust. Here, you will see the remains of what was once a lovely Roman residence, with parts of the mosaic floor on display. The park itself is a pretty place to stroll and take in the atmosphere of this timeless setting. If your parents have live-in care, this would be an ideal location for them to visit with their companion care giver.
---
Dulcie's care story
Dulcie is one of our longest serving customers. In this video, she and her family talk through their decision to arrange care in the home rather than the care home.
---
Knebworth House and Gardens
Knebworth House and its gardens are set on a 28-acre plot, in the heart of the beautiful Hertfordshire countryside, making it a lovely setting for those in elderly care to explore. There have been gardens here since the 17th century, though the current layout was established by the noted Edwardian architect, Sir Edwin Lutyens.
Today, you'll find a maze, a fragrant herb garden and a pretty walled garden. Paths weave in and out of the woodland, and there are plenty of places to stop and enjoy the sights and sounds of nature. There is a tea room on site that serves delicious lunches and snacks. If you decide to tour the house itself, be aware that there is no lift to the first floor. There are disabled toilet facilities in the house and the gardens, and wheelchair hire is available from the gift shop.
De Havilland Aircraft Museum
If your elderly relative is interested in military history, the de Havilland Museum is an ideal place to take them for a fun and informative day out. It is the UK's longest-established aviation museum, dedicated to the display and preservation of distinctive de Havilland aircraft, such as the 'Tiger Moth' that was so pivotal in World War II. As it is a working museum, you are likely to see aircraft being restored during your visit.
You'll also find a selection of propellers, rockets, missiles, aero-engines and an assortment of other memorabilia. There is wheelchair access to all of the main museum buildings and an accessible toilet. If your relative is receiving care at home, this could be a good place to spark a discussion of times past, with you or their carer.
Hatfield House Gardens
Hatfield House is a Jacobean stately home, surrounded by delightful gardens that were first established in the 17th century. Visitors are invited to enjoy the serenity of the West Garden, a setting of fountains, a sundial and scented flowers. There is also a traditional knot garden and an area that has been left to develop as a wilderness, which is now full of daffodils and bluebells.
The East Garden is a more formal space and elegantly planted with topiary and herbaceous borders. It also contains a well-stocked vegetable garden. There are lots of easy walks to take around the park, and a picnic area too. There is also a restaurant and shop. The house has lift access to the first floor, and there are two wheelchairs to borrow if required.
Call us for expert live-in care advice
Learn more about elderly care
Take a look at more Elder guides on later life.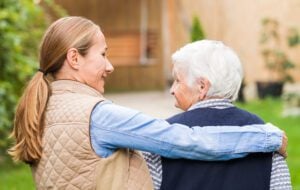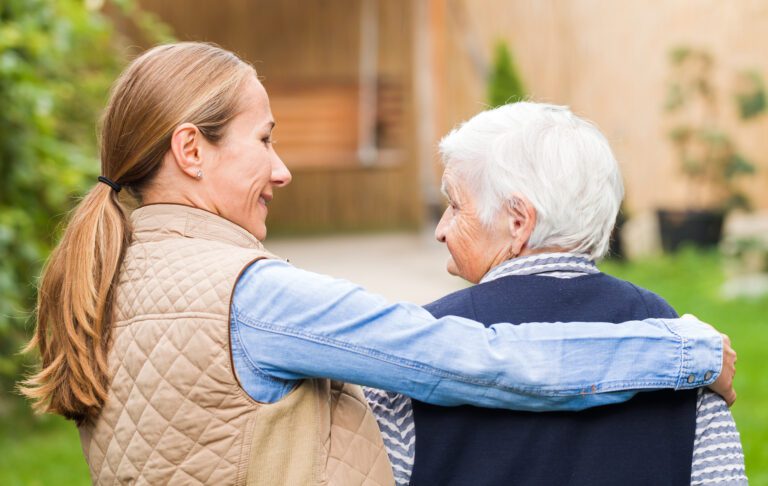 What is Elder Care? It can be difficult to define elder care or elderly care as it is often called because it can include