Now that the live-in care in Dorset has become a viable alternative to residential care homes, there are more opportunities than ever to spend quality time with your elderly parents. Live-in carers can facilitate days out and holidays, or you could give the caregiver the day off and enjoy some private time with your loved ones on a short break, performing any necessary elderly care tasks yourself.
More and more attractions are now aware of the need to create accessible venues, with many offering wheelchair or motorised scooter hire for a small charge. If one or both of your parents requires elderly care, there are often schemes in place which offer free admission for companion care assistants. Even if your parents need dementia care, you will find stimulating places to visit, which may jog lost memories and will provide entertainment for all members of the family.
Dorchester and the surrounding areas are packed with great ways to spend the day; here's our pick of five of the best.
The Keep Military Museum
Located in a castle-like building at the top of Dorchester's main High Street, The Keep was built in 1879 as the gatehouse for the town's main barracks and designed to resemble a Norman fortress. Now a regimental armoury and museum, The Keep is a popular tourist destination and a must-see for anyone with an interest in the army.
Exhibits and artefacts are displayed over four floors, all accessible by lifts and suitable for wheelchair users, although the museum does not offer a wheelchair-hire facility. Disabled toilets are on the ground floor. There is also a roof terrace which offers spectacular views across the town, but this is not accessible to anyone with mobility problems.
There is no café or restaurant at The Keep, but its location means that the many cafes, bars and restaurants of Dorchester are within easy walking distance.
Dorset County Museum
Situated halfway along Dorchester's main High Street, the Dorset County Museum may not seem particularly significant from the outside, but once inside, you'll find yourself surrounded by objects and artefacts dating back to prehistoric times, including an excellent display of Victoriana and a wealth of objects celebrating Dorset's rich literary tradition.
See the desk where Thomas Hardy wrote his novels, walk across a mosaic floor dating back to Roman times and admire the vaulted gallery from the Victorian era.
The museum is wheelchair accessible, with a lift to the upper floor and ramp access to the gift shop and tea rooms. Staff are on hand to offer assistance if it is needed, and there is a disabled toilet.
The Tank Museum
Situated outside Dorchester on the route to nearby Wareham, the Tank Museum will be a great day out if either of your elderly parents has an interest in military vehicles or the Second World War. There is so much to look at that you need to set aside a whole day, but the ticket offers you the chance to return free of charge within the year, so you could always arrange to go again.
Discover what it was like to be in the trenches during the First World War, learn how horsepower was overtaken by tank power and explore the history of the tank from its conception up to the present day. The museum is accessible to anyone with mobility issues, and wheelchairs are available on a first-come-first-served basis.
Athelhampton House and Gardens
Just five miles east of Dorchester, you'll find the pretty 15th-century manor house of Athelhampton, along with its glorious gardens. Thomas Hardy was a regular visitor here, as his stonemason father was employed to undertake work on the building. An impressive Tudor hall is surrounded by spectacular gardens complete with topiary yews.
The house is open to the public every day except Friday and Saturday between March and October, and on Sundays only during the winter months between November and February, although it may be possible to view outside these times by appointment.
Much of the house is accessible for those with mobility issues, and there is plenty of seating to stop and rest for a while. Explore the house and grounds and then relax in the Coach House restaurant, which serves light snacks, teas and lunches, including a Sunday carvery between noon and 3 pm.
Sculpture by the Lakes
Devised and created by the owners, Simon and Monique Gudgeon, this landscaped garden is located at Pallington, just outside Dorchester, and hosts an ever-changing selection of sculptures and artworks. Most of the pieces are available to purchase, so the displays change all the time. There is also an indoor gallery offering works of art for sale.
An on-site tea room provides drinks, snacks and light picnic lunches, or you can bring your own picnic to enjoy. For special occasions, it's worth hiring one of the covered venues but bear in mind that, due to the presence of deep water, children under 14 are not permitted into the grounds.
Most of the landscaped grounds are accessible for users of wheelchairs and mobility scooters, but the owners advise allowing extra time for your visit if you have mobility problems.
Whether you're looking for live-in care in Taunton, Leicester or London, Elder can help. We provide live-in care throughout Great Britain, so contact us today to discuss how we can support your loved one's care needs.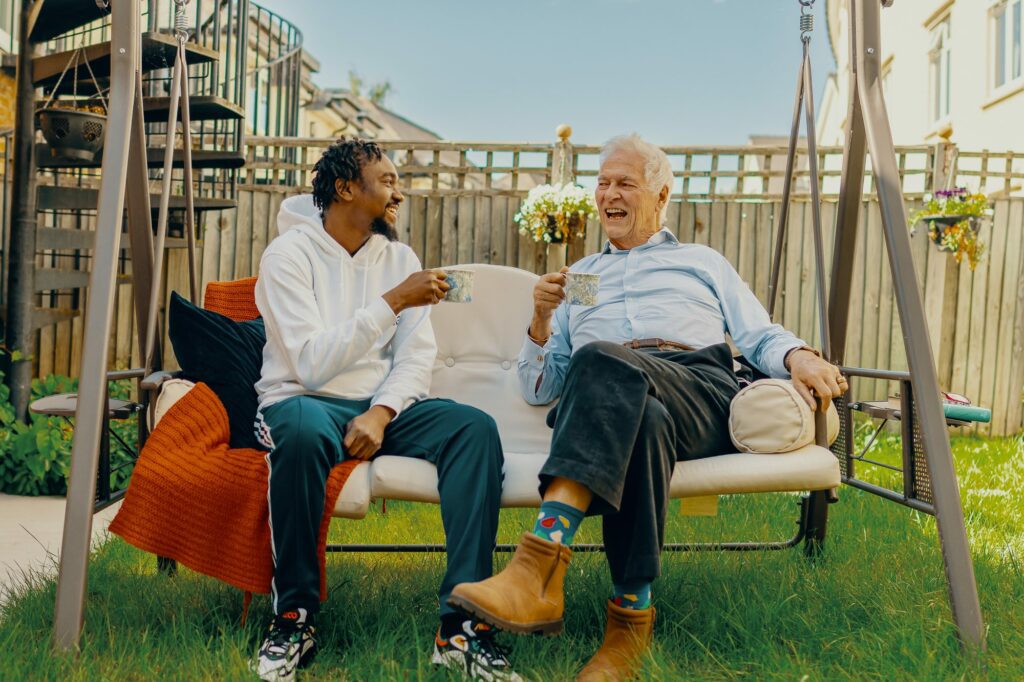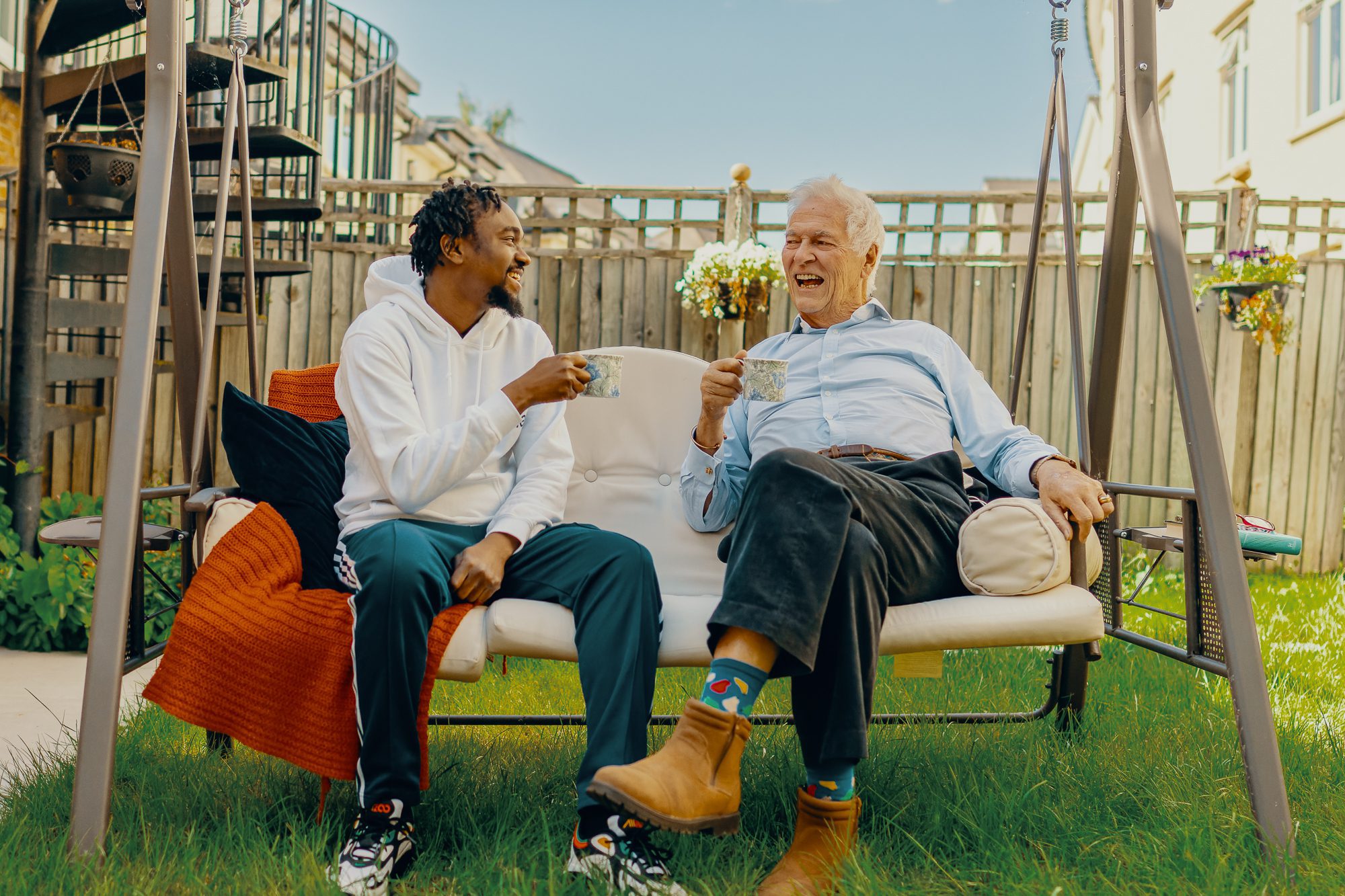 Looking for care in Dorset?
Live-in care with Elder can help you keep the life you know while getting the care you need.
Learn more about elderly care
Take a look at more Elder guides on later life.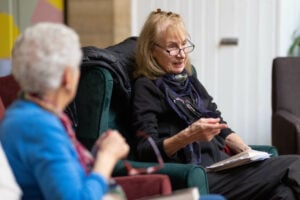 Elderly Care: What if Elderly Parents Refuse Care? Growing older and less able to maintain an independent lifestyle can be hard for an older