What are your areas of research in ageing and the digital world – and why?
My primary areas of research include digital games, gamification, flow/immersion and behaviour change. These interests stem initially from my PhD in Virtual Reality & Gerontology, where I focused on digital game preferences and the experience of 'flow' by participants playing three sports-based games (golf, tennis and boxing) on either the Nintendo Wii or Sony PlayStation 2 consoles.
As a child, I played on the Nintendo NES console, and I had three games – Super Mario, Duck Hunt and a skateboarder game which I was really bad at! As a teenager, I didn't play many games, and I really went back to playing when I started my PhD in 2005 – I bought a Nintendo Gamecube console and the game Super Mario Kart.
Gaming has been in my life for three decades though, and I'm amazed at how quickly developments in technology have happened over that time – and also at the potential for technology and gaming to help people. The benefits might include reducing social isolation, increasing the time spent with and engagement with children and grandchildren or even friends – and the ability to improve health.
You lead the Technology in Later Life (TILL) Project at the Open University – what are its aims?
The TILL project aims to explore technology use by adults aged 70+ years, living in rural and urban environments. It is an international project comprising of two countries (The UK and Canada) and four sites (Milton Keynes, South Wales, Regina, McBride).
Exploring and understanding how technology is used by adults aged 70+ years is important for several reasons – firstly, it's underrepresented in the literature; there's little knowledge about who and why this age group use technology.
Everyone is largely focusing on the baby boomers at the moment, but there are age cohorts that still require investigation. The population is ageing, and we as researchers need to understand the needs and requirements of older generations to have the ability to provide solutions that will help to maintain active, healthy ageing, now and in the future.
The youngest Baby Boomers will be or have turned 53 this year, while the oldest will be or have turned 71 years old (2017); and the latter may have had a different type of technology experience to those at the bottom of the cohort. Little is still known about technology use and perceptions by adults aged 71+ years, which is why the TILL project came about.
Many of the younger cohorts will be used to interacting with technology through their work though, or even started using tablets or online banking in their own lives via their children, friends or even grandchildren – whereas those in the older cohort may have had little or no exposure.
Can video games play an important part in helping older or less mobile people to keep active at home?
If we go back 20 years or so, most people didn't really associate digital gaming with health – and up to that point, there had been little work focusing on digital games and older adults. Then in 2005, the Nintendo DS handheld was released in the UK and this new type of interaction available, in particular, the stylus, coupled with the different types of games available started to transform digital gaming.
In 2006, the Nintendo Wii was released in the UK and this too also changed how the consumer – particularly the non-gamer – saw digital games and opened up an area for exploration and investigation within the academic community.
The Nintendo Wii allowed those who were less mobile to still play games on the Wii Sports – and without necessarily having to have prior knowledge of the sport. We've all seen golf, tennis, boxing on the television, and we all sort of 'know' the movements – and with the Wii, this knowledge could be transferred.
All the user had to do was swing the Wiimote or handset. Indeed, there have been numerous news articles discussing how older residents in residential facilities are in bowling leagues, for example. With the Wii, the personal interaction was another key element.
When I was a research scientist at the Institute of Movement & Sports Gerontology at the German Sport University in Cologne, I was part of an EU (FP7) project called iStoppFalls. This project aimed to explore and investigate ICT (information, communication and technology) solutions to facilitate physical activity and reduce the risk of falling by adults aged 65+ years living in their own homes through exercise.
On this project, there were several types of interaction with the ICT system (tablet, voice, motion, remote) and three purpose-built exergames (exercise games) – Hills 'n' Skills, Bumble Bee Park and The Bistro. We also had social media to allow participants to chat with one another and educational literature about the games.
Several exercises from the 'Otago exercise programme' (a set of leg muscle strengthening and balance retraining exercises designed specifically to prevent falls) were incorporated into the exergames alongside gamification elements such as points being rewarded, levelling up (being able to go "up" a level in a game) and feedback.
You can follow Hannah on Twitter here or find out more about her work at www.hannahrmarston.co.uk.
Hannah is a research fellow in the Health & Wellbeing Priority Research Area (H&W PRA) at The Open University and is organising the 2nd Digital Health & Wellbeing Conference 2018 which will take place at The Open University between 1-3 May 2018.
Call for abstracts is open and the conference themes are broad. The deadline for submission of abstracts is 30th November 2017 and conference registration will also open in late November.
iStoppFalls was a great project to work on with colleagues from across Europe and Australia, bringing multi-cross-disciplines together in a bid to design, develop and test an ICT system that has the potential benefit to help current and future ageing populations.
With any roll out of technology or a system, having underpinning knowledge and experience of users is crucial. Here, this particularly relates to computer and internet experience, a user's confidence, identifying their purpose for using a computer or the internet and how they learn to use this technology.
Knowing this kind of information is important because when you're introducing new technology such as the iStoppFalls ICT system or similar, some older adults or users may be apprehensive about using the technology or low in confidence and you need to be able to get past that barrier.
What are the potentials for purpose-built game hardware and software in the field of health and health rehabilitation among those who are 60+?
There is still more work to be done in this area of gerontechnology – and what would be great is to have studies on the long-term effects, especially when the focus is on rehabilitation for something like a stroke, for example.
There have been many published studies in this area using both commercial and purpose-built hardware and software, but what is lacking is information on the long-term effects of this type of technology on the individual, and more information can be found in a paper I published (Marston & Smith, 2012).
Active ageing is on the radar of many governments, funders, charities, academics and health practitioners and digital games are certainly a medium that has great potential to assist with active ageing.
There isn't a 'one size fits all' solution though, and work is being conducted in the type of game content, and design preferences that older adults would like to see and engage with – and this is an area of game studies that needs to be explored more.
This interview was part of a series brought to you by Elder. Whether you are looking for a live-in carer in London or require assistance in another part of the country, Elder will ensure that all of your care needs are taken care of.
Related Features
David Prendergast Explores the Potential of Technologies to Revolutionise Later Life
David Prendergast is a social anthropologist based at Intel and author of 'Aging and the Digital Life Course.' This collection of essays was awarded 2016 CHOICE 'Outstanding Academic Title' by the American Library Association and described by the Huffington Post as 'one of the two most fascinating books on aging in the 21st Century'. We talked to him about the potential of technologies to create new forms of community, support caregivers and revolutionise the way that later life is lived.
Strategic Initiative on Aging: The Positive Impact of Emerging Technologies, IBM Research
We talked to Susann about the positive impact of emerging technologies on older people and their carers, the potential of artificial intelligence in the ageing space, and how we now live in an environment of information.
Dhruv Sharma: Mitigating Later Life Loneliness Through Radical Innovation & Digital Technologies
Dhruv Sharma is a Senior Innovation Associate at Newcastle University's National Innovation Centre for Ageing (NICA), an initiative that brings together academics and businesses to share knowledge relevant to developing innovative products and services for older adults. Dhruv is currently researching the role of radical innovation and digital technologies in mitigating later life loneliness and social isolation as part of his PhD at the HighWire Centre for Doctoral Training, Lancaster University. We talk to him about his two strands of work in the ageing space, and how they can contribute to solutions for important later life issues in society.
Is Virtual Reality the Future of Mental Health? Professor David Roberts, Professor of Telepresence, University of Salford
With Virtual Reality moving into the mainstream, what is the potential for its use in the dementia space? We talk to leading researcher Professor David Roberts about the new realities of this technology.
Eight Great Dementia Products That Can Make Life Easier
A diagnosis of dementia means finding new, adapted and often innovative ways to support everyday living. We list some of the challenges faced by those living with dementia – and some great products, from low-key to high-tech, that can help.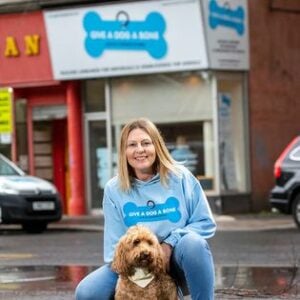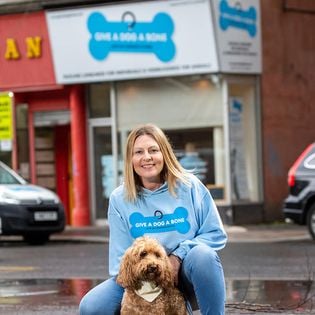 Give a Dog a Bone founder Louise Russell discusses her mission to provide companionship for elderly individuals through the love and comfort of pets. Learn more about her inspiring work to improve the lives of older people.
Read More »