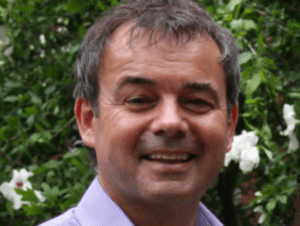 Contact the Elderly organises monthly Sunday afternoon tea parties hosted by volunteers for small groups of older people aged 75 and over, who live alone. These sociable tea parties have been running every month since the first was held in 1965. We talk to acting CEO of Contact the Elderly, Cliff Rich, about the importance of this regular lifeline of friendship to create connections and combat loneliness in later life.
What does Contact the Elderly do and what is its aim?
What we do is very simple but very effective. Through our network of volunteers, we take isolated older people who live on their own out for Sunday afternoon tea parties.
Normally, a small group of older people and their drivers will go out on the same Sunday of every month and visit the home of a different volunteer host each time. They're welcomed into a family home within their local community – and it really helps those older people to feel part of the community again and know that people care about them.
The older people we support are all over the age of 75, and the majority are in their 80s and 90s. They often join us as a result of something happening in their life. This can often be the loss of their husband, wife or partner or perhaps following a serious medical condition which affects mobility and independence and, of course, their confidence to go out.
The tea parties give them something to look forward to – we've got quotes from many of the older guests who say, "Contact the Elderly has brought friendship back into my life."
Why do you run 'tea parties' in particular?
The generation of people who come to our tea parties are really the oldest people in society, and very much relate to Sunday afternoon tea parties.
We always hold them on a Sunday, because the guests tell us it's the loneliest day of the week for them. In many cases, it used to be a family day, when a big lunch would be served, and now many older people are very much on their own. They tell us that to have something to look forward to on a Sunday really does make a difference.
A typical tea party will last a couple of hours and have seven or eight older guests, along with three or four volunteer drivers who will drive them there. The volunteer drivers always stay at the tea party, because they're the people that know the older guests best, and can help to facilitate conversations.
Our drivers, hosts, and older guests all live in the same geographical area – so what often starts as one Sunday a month can often turn into much more of a friendship. As the groups are local, volunteers might pass by the older guests on the way to the supermarket and say, "do you need anything?" – then call in after and have a cup of tea with them. So an awful lot happens outside of the tea parties.
What kind of people host the Contact the Elderly tea parties?
Our hosts are a range of ages and come from many different backgrounds – and they include those who live in both houses and flats. As long as their property has got easy access, with few steps and a downstairs toilet, someone can host.
We have hosts who have been hosting for us for over 50 years since we started, and then we have newer hosts who are in their early 20s. Contact the Elderly has just hit the incredible figure of over 11,000 volunteer hosts, drivers and group coordinators.
Our hosts usually host one or two tea parties every year for the same group, and some of them produce a fantastic range of sandwiches. With the popularity of British Bake Off and baking, we also find many love to bake, and they really do go to town, although this isn't a requirement!
Is it important to have this intergenerational contact through the tea parties?
Many of the older people we support don't have families or friends living in the same area, so it's good to be able to go to hosts of all ages. The intergenerational approach is fundamental.
Our drivers are all different ages too, and at the tea parties, the conversations that happen are about absolutely everything. The older guests like to talk about their lives and they also really love to know what is going on in the lives of our volunteers.
Is the simplicity of Contact the Elderly key to its success?
I think it is because what we do is something that anybody can really get involved with. Our success is also about the fact that the volunteering commitment is not massive. Our hosts typically accomodate at most, a couple of tea parties a year, and our drivers normally donate one Sunday afternoon a month.
Our older people, too, say that attending a tea party once a month works for them – if their confidence is lacking they might not feel it as easy to do if they were held more often.
To find out more about 'Contact the Elderly' (now known as Re-engage) or to volunteer as a driver, host or group coordinator, click here or call Freephone 0800 716543.
Do you find that friendships also develop between the people in the groups?
Our older guests tell us they now have something to look forward to and, for many, their confidence has increased as a result of going to the tea parties. They feel part of the community again.
But our volunteers tell us the same thing – that they get almost as much out of the tea parties as the older guests do because they forge friendships with people well into their 80s and 90s, who have got so much to talk about and so many stories to tell. To see friendships on both sides is a real joy.
We have so many examples of older people, well into their 90s, who have a driver in their mid to late 20s who picks them up every month, and a great friendship has developed.
But also, of course, friendships develop within the group of older guests themselves. We launched a new group recently, and two of the ladies in the group started talking and realised that they had actually known each other when they were in their 20s. Sadly, they'd lost contact, but thanks to the tea party, a friendship that was around probably 60 years ago has started again.
We have a higher number of older ladies attending our tea parties than men, and it can be a challenge sometimes to attract older men. I think it's the fact that often, older men feel more reluctant to ask for help. They often feel that maybe they need to just get on with things. But I have to say, when an older gentleman does go along to a tea party, he's spoiled rotten.
You have also held some tea parties at GP surgeries – has that broadened your reach?
Yes, this is a relatively new approach for us. GPs are an excellent source of referrals for Contact the Elderly – quite often an older person will book an appointment with a GP because they're really looking for somebody to talk to.
Two years ago, a GP practice approached us and said, "Look, we've got quite a lot of older patients. What about if we were to host something here?" The GPs and staff get involved and put out tables with lovely tablecloths.
The feedback, not only from the GPs but from the older guests, was so positive that we have started to launch more GP groups in different parts of the UK. We've got around 15 GP practice groups around the country at the moment, and it's something that we're continuing to develop.
How do people find out about Contact the Elderly?
It's a variety of ways. We work closely with other organisations who work with and support older people such as Age UK, The Silver Line and the Campaign to End Loneliness. Cross-referring is important, and we get an awful lot of people referred to us from other agencies, charities and Social Services.
As I mentioned, we see quite a lot more referrals coming from GP practices these days too, but importantly also from friends and family, and that's why it's important that awareness of Contact the Elderly is out there.
This interview was part of a series brought to you by Elder, the company who can take care of all your loved one's live-in care costs. Whether you are looking for a live-in carer in London or require assistance in another part of the country, Elder will ensure that all of your care needs are taken care of.
Related Features
Humanising Healthcare: Person-centred Practice Helping Patients and Professionals to Revolutionise the Care System
Putting people at the centre of their healthcare decision-making gives people – patients and professionals – greater wellbeing and the sense they are more than just a 'cog in the system'. Researcher Professor Brendan McCormack looks at progress and argues that a greater revolution in healthcare is still needed.
Ageing Well: Creating an Age Friendly UK with the Beth Johnson Foundation
Lynne Wealleans from the Beth Johnson Foundation talks about the need to give people a voice in challenging times, how "ageing well" is a personal definition and the power of making a real difference at community level.
Challenging Stereotypes Around Ageing: Alex Rotas, Photographer
Alex Rotas is challenging stereotypes of old age and helping to create a 'new ageing narrative'. We talk to her about her work, the perception of growing old in our society and how we can open up our minds to what's possible as we age…
Confronting Later Life Loneliness: Connecting the Elderly with LinkAge Network
LinkAge Network is a Bristol-based charity supporting community development for older people to help reduce social isolation and loneliness. CEO Jo Stokes talks to The Elder about the power and potential of the Network and her hopes for future community collaboration in the city.
Food for Thought: Healthy Eating for the Elderly – Food Scientist, Joanne Holmes on Enhancing the Eating Experience
The mealtime experience is essential for maintaining a healthy appetite in later life, especially for those in care. Joanne Holmes' explores the importance of socialisation, stimulation and choice when it comes to improving nutrition.
Read our latest interviews
Browse our latest interviews, and research on elderly living, from leading national experts.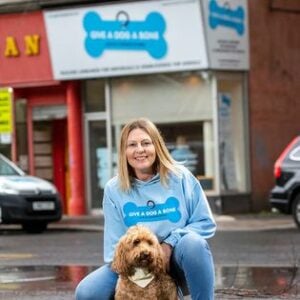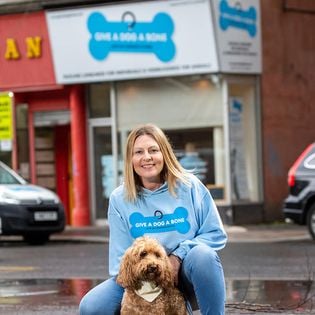 Give a Dog a Bone founder Louise Russell discusses her mission to provide companionship for elderly individuals through the love and comfort of pets. Learn more about her inspiring work to improve the lives of older people.
Read More »