Sara Livadeas is a consultant to the care sector on strategy, performance, quality and market position. She is also a passionate advocate for changing the visual portrayal of later life that is used online and in the media – highlighting the use of 'dehumanising' and negative imagery under the Twitter hashtag #NoMoreWrinklyHands. We talk to her about the power of changing the way we look at later life and why it takes action to raise awareness.
How does the media use imagery of older people and what are you calling them out on?
Imagery is so important. What tends to happen, particularly online and on social media, is that the images used to illustrate stories around later life or old age are invariably a pair of wrinkly hands or someone holding a pair of wrinkly hands.
There is a variation on that theme, such as woolly slippers, feet, legs or walking frames. If you use hands to depict an old person, or indeed feet or walking frames, you effectively dehumanise them because you're just showing one of their body parts rather than the whole person.
Ageism is reinforced throughout society, and a lot of it is commercial, pushing products aimed at keeping you young. There's a community of people who have picked up on the negativity of these images – and a group of us on Twitter highlight the use of these types of pictures under the hashtag #NoMoreWrinklyHands. It's great when total strangers on Twitter send me pictures of wrinkly hands they've seen being used online. People don't want to put up with it anymore.
I worked for long time with people with learning disabilities, and there is a much stronger rights movement for younger disabled people than there is around those in later life. Think about Valuing People, for example – as a society, we are casually ageist all the time, but you wouldn't get away with it with younger disabled people, although they do experience discrimination too.
What is the result of using these types of depictions of older people?
By dehumanising older people the knock-on effect is that we stop thinking about those in later life as people and we're less likely therefore to treat them as individuals. It was recognised years ago that supporting younger disabled people in large groups resulted in a perception of disability as opposed to an individual person, with their own personality, preferences and rights.
If you use body part media to signify older people you effectively portray them as an object of pity. People that are old are already far away from mainstream consciousness and if you then see them presented as a pair of woolly slippers you're less likely to respect their rights and treat them as an equal. They're less likely to have control over their care and their environment if they are seen as victims.
Does the impact of this type of later life imagery extend to the care sector?
Another result of using disempowering imagery can be that people are less likely to want to fund services for people they see as not "like themselves". So if you see people as objects of pity, who aren't quite human, you're less likely to consider investing money in social care, for example, because you can't see the benefit.
Conversely, if you show images of older people engaged in activities, working, cooking, out walking, enjoying their pets or spending time with grandchildren it has the opposite impact. With visual depictions like this you see older people as being "just like you and me" – they look engaged and they look alive. This encourages the wider social sense that it is worth asking them what they think, investing in their care and treating them with dignity and respect.
Sara's Affiliations
Sara works for Carterwood – an award-winning chartered surveying practice dedicated to the care sector and is also a Trustee of Disabilities Trust – a national charity incorporating the Brain Injury Rehabilitation Trust (BIRT).
Are images of "active ageing" the answer – or another part of the problem?
I love positive images of people who are ageing, but I feel that we also need to be careful that in focusing on the other extreme we don't create a different kind of narrative – one which is all about older people running marathons and swimming and looking fit and young.
It's important, because that in itself is a form of ageism; it's like saying old people are only worthwhile if they're still like young people. But actually, older people can just 'be' – they can sit and watch telly if they want to. They don't have to be like young people to be valued. To constantly portray images of people who are "90 and have just cycled round Britain" is also unrealistic.
What should happen to change the visual language of later life online and in the media?
I've noticed that some papers are beginning to make an effort to try and use a greater variety of images, which is fantastic. However, I think we need to continue educating and calling out media outlets and companies that are still relying on these kinds of negative stock photos. If we can start with the media, that message will trickle down to raise the consciousness of the people reading the articles.
We also need a greater bank of images to portray older people online and in the media; it's hard but not impossible to get images of real people, and we don't have to rely on the 'wrinkly hands'. Or at the other end of the spectrum the 'perma-tan older people smiling in the sunshine' types of images.
Ultimately, we need a variety of imagery around later life that reflects the true variety of later life experiences. Elderly people need to be represented visually, as they are in reality because pictures provide such a compelling message.
This interview was part of a series brought to you by Elder. Whether you are looking for live-in care in London or require assistance in another part of the country, Elder will ensure that all of your care needs are taken care of. The best part is that the cost of a live-in carer in the UK can be up to 30% less than a residential care home.
Related Features
How Live-in Care Can Help Learning in Later Life
Late-life learning is a powerful way to increase well-being in older people, keeping them engaged and stimulated by life – and their own capabilities.
Live-in Care Boom Boosts Later Life Choices
Live-in home care, where 'companion carers' are carefully matched to provide support and continuity, is the fastest-growing model in the care sector.
Sandwich Caring – Looking after the Youngest and Oldest in Your Family
With a population living longer than ever before and more people starting their families later in life, there is a growing and often silent group of people who are becoming what is known as 'Sandwich Carers'.
Why One is the Loneliest Number for The Elderly
There are over a million lonely older people in the UK now, and the number is on the rise. We look at how solutions such as live-in care could help to stem the UK's loneliness epidemic.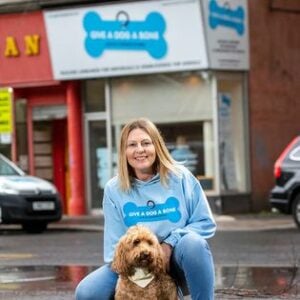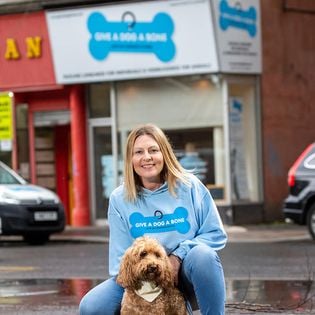 Give a Dog a Bone founder Louise Russell discusses her mission to provide companionship for elderly individuals through the love and comfort of pets. Learn more about her inspiring work to improve the lives of older people.
Read More »