Neil Chadborn's research focuses on inter-professional and inter-organisational aspects of integrated care for older people. He is currently involved in the PEACH project, to understand how a Quality Improvement Collaborative (QIC) can help organise healthcare services in care homes – and has an Alzheimer's Society Knowledge Exchange Fellowship, exploring how services within a community can work together and with people living with dementia. We talked to him about the challenges of providing truly integrated care and why networks may provide a more inclusive way to enable people to access support according to their needs.
Why are the inter-professional and inter-organisational aspects a key research focus for you?
My background is in public health research, and that gives me a certain independence – doctors and nurses, for example, come at research from within a tradition of their profession, and this professional perspective shapes their analysis and interpretation. I aim to take the individual person's perspective (along with that of the family or carers), to understand health issues.
As I am a 'step away' from the professions, I can explore how the different agencies interact to provide team-based care – and how this is shaped to the individual needs of a person.
I am constantly on the look-out for how professionals put into practice the notion of 'person-centred care'. There is often a gap between the ambition of policies and how an individual person experiences this.
While members of the public may be participants in our research, we are also keen to invite people to have an input in the design of the research itself. This includes inviting them to the university to have meetings with us to discuss the research process, involving them in conducting the research itself, or even involve them in helping us to do the interviews rather than being interviewed themselves, or interpreting the data.
Spending time researching technical questions about organisations may lead to losing focus of the end goal of improving the care of people. The importance of this 'patient and public involvement' approach is that it avoids this academic bubble – by involving people from the outset, there is a real emphasis on doing research that will have a practical impact and will be relevant to today's problems.
What does this independence bring to your research?
In PEACH study, the care homes research I am doing, I am looking at the problem of continuity of care – and it's an excellent example of the benefit of independence as a researcher.
There is currently a national policy drive to improve healthcare in care homes, which has previously been of variable quality. One of the problems is that a person with complex needs may require input from several professionals; geriatrician, social worker, physiotherapist and GP.
We are investigating how best to coordinate the activities of these different professionals. While each professional could conduct research on this problem, they each bring their own perspective – the geriatrician may have a hospital perspective, the physiotherapist may not have expertise in medical conditions.
As a non-clinical researcher, I try to consider the perspective of the person and their experience of being cared for by several professionals. I aim to understand how to take the best from each of those professions, to coordinate around the needs of the individual.
But this has to work at the care home level too – you can put time and resources around one individual, but somehow you also have to make that work for the whole care home to make it practicable, so there's another level of organisation and facilitation that is needed.
Is there still a silo mentality in health and social care that prevents real integrated care?
Yes and no. Words like 'silo' and 'culture' are easy to use as blame words, which doesn't help us to progress or improve things. In a care home, there may be up to four or five different organisations involved in the care of one resident, and we can't avoid that – we just have to make it work.
Technology is one way that we can help address this, for example – a significant problem is that each organisation has its own database and system.
In Nottinghamshire, there is an NHS organisation that is drawing together the different systems so that this data can be shared across all these different organisations. That is a way of bridging those silo boundaries and enabling team-based work to be efficient.
At what level does change have to happen when we look at developing more integrated, multi-disciplinary care?
We can think about three levels of change; policy, organisational processes and the care of an individual and it's helpful to look at it in that way. Every practitioner across the board will agree with the aim of improving care for the individual – so that is a commonality.
Understanding the great variety within communities – whether that is ethnicity or gender, or geographical factors – implies that services should be developed according to these local factors. So that is a driving factor for these professionals and organisations to think, 'how do we meet the needs of the individuals?'
So starting from that level of the individual we can then extend out to the care home – to ask how do we meet the needs of everyone in this care home? Individual- to population-level focus is a way of trying to find commonality between professionals and organisations as a way of prioritising how different agencies work together.
In the PEACH study, we're using an approach called "Quality Improvement Collaboratives". Within a geographic area, we've got together the different organisations and professionals who work in care homes; the NHS managers, GP, care home manager, social worker, a geriatrician and not forgetting family members of residents.
They discuss how they can work better together – whether new processes or technologies are required. Within the study, we've then brought together four of these geographic areas into a "collaborative" so that they can share their best practice and key findings with similar groups in other areas.
Follow Neil Chadborn on Twitter HERE.
While they work on these challenges, the additional benefit is that some of these silo boundaries automatically break down; so the meetings may be strategic, but the team-spirit that develops may filter out to the real-world practice in the care homes – ideally alongside 'technical' solutions.
It's a bottom-up, organic approach and there is a real benefit to this – because we know from research that if you have a strict policy implemented nationwide it often fails because one particular idea either doesn't fit a locality or different organisations have different priorities and can't quite address the policy at that time. This is a flexible approach that addresses that local buy-in and allows for local priorities and challenges.
Complexity is the big challenge, and appreciating this is the first step to understanding where we can best focus resources. It's also about recognising what is currently working.
Again a fundamental problem with trying to implement one strict policy is that it doesn't recognise the strengths or benefits of what is already working well; it's either trying to duplicate, replace or change those beneficial assets or relationships.
Are there any unique challenges when it comes to providing integrated dementia care?
I work at the Centre for Dementia within the University of Nottingham – and the work I have been doing recently with an Alzheimer's Society Knowledge Exchange Fellowship is about trying to improve coordination of care to improve support for people living with dementia in the community.
In The Netherlands, they are developing a network approach that brings together all the practitioners in the community to support those with dementia.

---
Together with a colleague in Nijmegen, Marjolein van der Marck, I'm looking at how all the different community services and resources (including charities as well as NHS and social care) can be part of a network of knowledge and support.
In turn, can general services for older people be adapted to be more inclusive of people with dementia? How might this approach be implemented more broadly in the UK?
In this country, this kind of network is more reliant on the third sector at the moment (charities and informal organisations). The Dementia Action Alliance, for example, is bringing together these kinds of support organisations and doing the work of building those networks to make connections more visible. If we ask "how can we make our community dementia-friendly?" I think local networks are the best approach.
The most significant challenge in care homes, as well as communities, is that people don't have the information to access services or find out whether a service is right for them. A network could help people to find the services that are right for them – to meet their individual needs.
There's a lot of talk in health and social care about pathways at the moment as maps to enable people to be able to access help and support and that is great. However, a 'pathway' will only be focused on one thing – you might be on the dementia pathway but if you also have diabetes, should you be on a diabetes pathway as well, or instead?
Where pathways might not deal well with the diversity of people's needs or community, working to develop networks may, in the end, be a better and more inclusive way to enable people to access the right support according to their needs.
This interview was part of a series brought to you by Elder. Whether you are looking for live-in carers in London or require assistance in another part of the country, Elder will ensure that all of your care needs are taken care of.
Read our latest interviews
Browse our latest interviews, and research on elderly living, from leading national experts.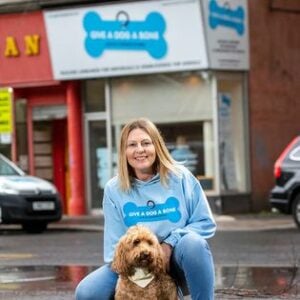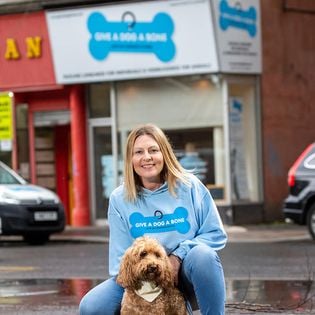 Give a Dog a Bone founder Louise Russell discusses her mission to provide companionship for elderly individuals through the love and comfort of pets. Learn more about her inspiring work to improve the lives of older people.
Read More »
Ageing in Place: What is Technology Enabled Care?
With more people opting for care at home and hospital beds in short supply, could Technology Enabled Care be the key to easing the demands on health and social services? We talk to the CEO of TSA Voice, Alyson Scurfield to find out how to age in place and self-manage health and wellbeing more successfully.
Ageing Science and Wellbeing: Translating Scientific Research into Tangible Social Benefits
Chief Scientist for Age UK, Professor James Goodwin was one of the creators of the pioneering Wellbeing Index, used by governments and organisations around the world. We talked to him about the importance of this as a measure – and of translating scientific research into tangible social benefits.
Addressing Ageism: How Data Can Change Society's Perception of Our Ageing Population
Age International supports older people in low and middle income countries providing age-friendly emergency relief, challenging attitudes and helping to influence policy. We talked to Head of Policy and Influencing Ken Bluestone about the experience of ageing in the developing world and how best to meet changing need.
Best Practice in Care Environments: Seeing People in Later Life as Individuals, Not as Conditions
Passionate about best practice in care environments, Julienne Meyer is the executive director of My Home Life, an initiative that promotes quality of life and positive change in care homes. We talk to her about the importance of relationships in the care space – and empowering people to make their own care decisions.
Defining Dignity in Later Life: The Role Identity, Empowerment and Agency Can Have in Improving Care
What contributes to a dignified life in later life? For Liz Lloyd, identity and agency are themes that come up time and again in her research. We talked to her about personal and social perceptions of age, the challenges of identity, empowerment and choice – and how these can best be addressed to provide better care.