What are Local Authority placements?
At Elder we partner with Local Authorities and connect them with our community of exceptional carers. With an increasing number of older people turning to their councils for care, it's really important that we support the services provided by Local Authorities throughout the UK. 
Local Authorities are responsible for delivering many different types of care, and the Local Authority placements on the Elder platform are a great opportunity to work in different care environments. Some examples of Local Authority placements include: 
Providing quality care to older people living in a care home 

Supporting patient reablement and recovery in a community hospital

Visiting care recipients in their own home to provide one-to-one care
What you won't be required to do:
Administer medication 

Change a catheter or help with a stoma

Assist with PEG feeding

Deep clean the home

Handle or withdraw money for the person you're caring for
How do these placements work?
The details of these placements vary depending on the Local Authority. However, they usually work on a contract basis – lasting for a few weeks or months. 
During these placements you may be working alongside other self-employed carers, as well as an in-house team of staff. You'll usually be provided with induction or training sessions so that you can understand your responsibilities, cover any important information and procedures in detail, and ask any questions you may have. 
Local Authority placements offer a competitive pay rate, paid travel to and from your placement, and you'll also get access to the Elder carer loyalty programme. There will usually be an agreed weekly food budget, and many placements provide local accommodation if you need it to.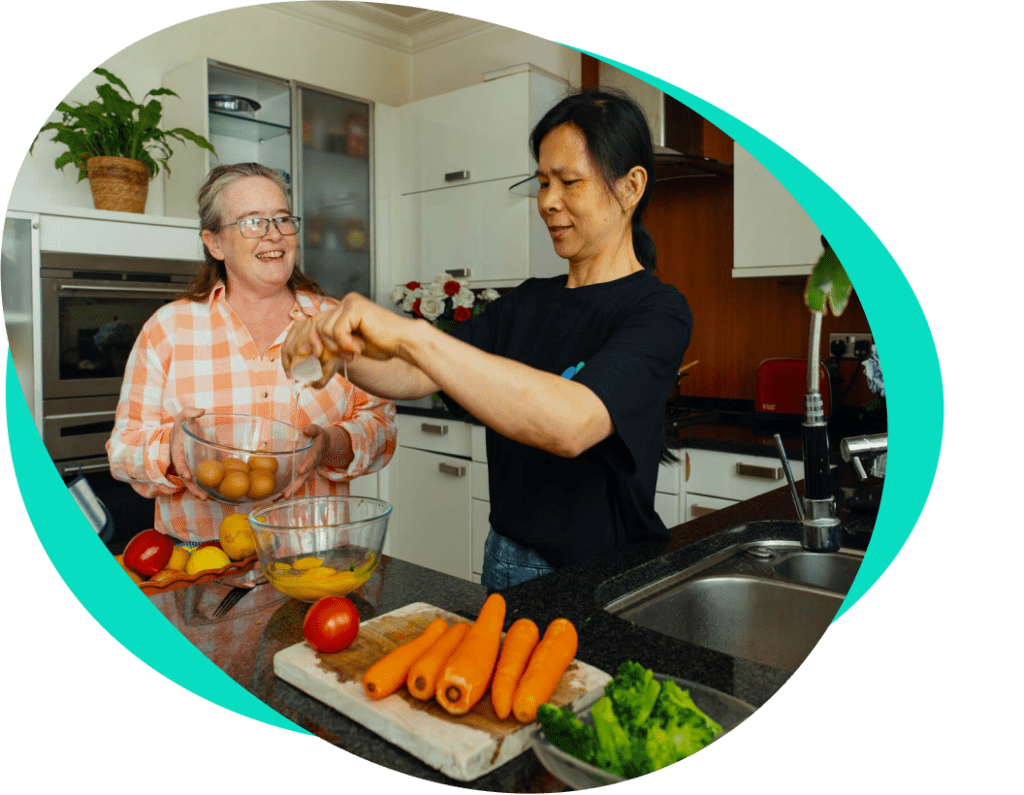 Where are these placements?
We partner with local authorities all over the UK – to view the latest opportunities head to our jobs page. 
To browse and secure your Elder placement, join our platform today.
The benefits of working
on Local Authority placements
Earn a competitive rate (rates of pay can vary depending on location and length of placement)

Double pay on bank holidays

Dedicated support from the Elder carer team 

Additional support and training from the Local Authority 

Food, accommodation, and travel covered for you 

The chance to earn £300 through the Elder referral scheme
You'll also be able to access extra perks and rewards with Elder's award winning Carer
Self-employed assistance services*
Injury and sickness cover*
Shopping deals and discounts*
The opportunity to earn monthly bonuses
Access to free e-learning*
Family and compassionate leave*
24/7 emergency support line*
*Reward provided by a third-party partner 
Take a look at our open positions
Browse our open positions and apply on our website.