Kashta has worked in a variety of care settings, from hospitals to care homes, and has recently returned from a career break to work in live-in care. We talked to him about what caring has taught him, and why he believes that live-in care is a truly 'person-centred' care model.
I first became a carer in 2004. I was quite young at the time, just 29 years old – but both my parents have always worked in care. I remember going to see them both at work from a very young age, in hospitals, homes and schools for people with learning disabilities. It was a positive experience for me as I learned a lot about life.
My own reasons for wanting to go into care were not so much because of what they told me about the work, but what I experienced myself through them. As a result, when I started work, I had a fair idea of what being a carer involved.
My first job was in Birmingham City Hospital working with people who had mental illnesses. Caring is primarily about getting to know people, I think – and actually in doing that you also get to know if you like the job of caring. To me that relationship between carer and client is the most crucial part and without communication it doesn't work. I realised more or less straight away that I liked working in care.
I found out a lot about myself working in this field. Caring teaches you whether you're a patient person and an understanding person – and whether you can communicate with people on different levels.
When you really get to know clients you form a bond with them, and when you form that bond you realise that it's not so much the person you're looking at – but the person inside.
I stopped working in care in 2008 because I became disillusioned with some of the things I saw within the care sector – within care homes there are lots of people, so it can be harder to have a really person-centred approach.
I was frustrated, so I worked in retail for a few years, but I came back to the care sector in 2014 because at the end of the day it's something I can do well. I wanted to do something to help – because I know I can.
Live-in care wasn't something I knew much about until last year. I'd never come across it before, but I have a neighbour who has worked as a live-in carer. When she spoke to me about it, it sounded interesting, so I joined Elder in October 2017.
Live in care is a more person-centred approach and I feel can actually do my job effectively on a more one-to-one level.
Elder is very communicative with its carers, and if I have an issue I can always speak with the office. They will also contact me to check everything is okay in my placements.
I have had two so far, one in Grimsby and one in London. The first was for two months and the second was for three weeks.
I prefer shorter placements at the moment, because my father is also getting older and I like to be around at home a bit more to spend time with him. I like to go away for two to three weeks for work, then spend a week or two at home, which is just right.
I was with my first placement 24-hours a day. I looked after him in his daily life, getting him up, washed and dressed. I would have him help me make his breakfast so he could decide what he wanted, and then we'd go shopping or for bike rides and local walks.
As a carer you've got to be observant. It's not always about talking to the person, sometimes you just have to see what they're like and look at their body language. You get to know a lot about people by watching them.
Elder-approved carers are people who love what they do, inspired by their own stories.
Some of the self-employed carers working with us talk through why they got into the profession, and why it works for them. For many, becoming a care professional starts with a personal experience of supporting someone they love.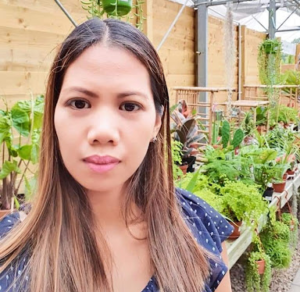 Carer stories: Joy – Pursuing her passion for person-centred care   We recently caught up with our carer of the month for January 2021,
Read More »