We're here to help you get the most out of caring
Caring can be incredibly rewarding – there's nothing quite like seeing the spark come back in the person you're caring for, or hearing stories from their lives. However, we also know that being a carer can come with some challenges too. 
We've answered your most frequently asked questions, and shared our guidance to help you feel confident about working with Elder, and delivering exceptional care that not only enriches the lives of others, but enriches yours too. 
Getting started with Elder
What kind of placements do Elder offer? 
At Elder we believe care work should be as flexible as possible, which is why we have a variety of placement types. 
Live-in care 
You'll move into your care recipient's home to offer one-to-one support with their daily care needs.
Daily care
You'll provide flexible home visits to your care recipient each week. 
Local Authority 
You'll work in a variety of care settings such as care homes and community hospitals. 
What's the application process?
Our application form has been designed to be as easy as possible. You'll start by completing a short form –it's made up of 2 sections, and should take around 10 minutes to complete.
If you look like a great fit for the families we help, we'll arrange a short 10 minute phone interview with you, to get to know you better and answer any questions you may have about Elder, or what it's like to be a self-employed live-in carer with us.
The next stage is to get to know each other face to face. If all goes well during your phone interview, you'll be invited to book a 20-30 minute video interview through Zoom at a time that works best for you. At this stage you'll also be able to start sending us your references and relevant documentation, so you can start creating your profile on the Elder Hub.
Ready to start your application?
What checks or documents do I need in order to work through Elder?
Right to work – If you're not British, Irish or EEA/Swiss, you'll need to provide us with a current and valid visa that allows self-employment in the UK. If the visa is in a passport, the passport needs to be current.
If you're British or Irish, you can demonstrate your Right to Work with your passport (it doesn't need to be in date), or a birth certificate, together with a National Insurance number document.
If you're EEA/Swiss, we just need to see your passport or ID card (doesn't need to be in date), along with details about your settlement status.
DBS – In order to apply for work on Elder's placements in England, Wales and Northern Ireland, carers are required to have a clean Enhanced DBS with Adults Barred list checks, that is no older than 2 years and 6 months.
PVG – In order to apply for work on Elder's placements in Scotland, carers are required to have a clean PVG no older than 3 years.
Elder can help you arrange for a new DBS or PVG through a third-party service (Verifile). Please contact carers@elder.org if you would like us to support you with this.
Carers are expected to cover the cost of obtaining their new DBS or PVG. Prices are as follows:
DBS: £55.20 total (inc VAT)
PVG registration: £93.60 total (inc VAT)
PVG update (for existing members of the scheme): £44.40 total (inc VAT)
If you have any queries about an existing application through Verifile, please contact them directly. Email: service@verifile.co.uk or Phone: (0) 1234 339 300.
During your first placement
How do I succeed with Elder?
We believe quality, person-centred live-in care can change lives – it helps keep older people happy at home, surrounded by their memories, family, and friends.
Great carers:
1. Encourage independent, active living
2. Respect boundaries and show flexibility
3. Are excellent, proactive communicators
4. Show companionship and kindness
5. Deliver professional, person-centred care
6. Are reliable while delivering care


Whether you're on a placement or taking some time off, try to keep conversations polite, professional and respectful. Always give us plenty of notice if your circumstances or commitments change too.


How do I organise breaks and time off?
Caring can be tough. It's essential that you give yourself some downtime to rest, recharge, and look after yourself.
If you're working on a live-in care placement, you should try to find time for a break every day by coordinating with the family to ensure your care recipient isn't without care. We also encourage you to organise longer periods away from placements so that you can return feeling refreshed.

You're free to manage your own time during the day, alongside ensuring that the needs of the person you're caring for are met. When planning your day, we encourage you to organise some short breaks for yourself. You're entitled to 2 hours of break time each day, and it often works best to split this time into smaller segments (e.g. four 30 minute breaks).


If there are any issues with your breaks whilst on a placement, please inform Elder as soon as possible so that we can help ensure you're getting the rest time you need. We recommend discussing these needs with the care recipient's family too.


Whether you're a primary or respite carer, or a daily carer it's important to take some time away from placements every so often. This helps to ensure that you are physically and mentally rested when delivering person-centred care.
If you're working on a placement, remember to give us plenty of notice when arranging a break. Carers should notify Elder about their breaks at least two weeks in advance, as this will allow us enough time to arrange for another carer to take over.

Will Elder help me travel to and from my placement?
Absolutely.
At Elder we'll reimburse you for travel to and from your placement, as well as any costs for getting out and about with the person you're caring for.
Claiming your travel costs is simple, all you need to do is email a copy of your travel receipts or tickets to carers@elder.org
What's the best way to reach Elder?
If you have a question, or would like support from our team, you can email us at carers@elder.org. Our team will always aim to answer emails within 24 hours of receiving them.
If your issue is more urgent then it's always best to give us a call on 0333 920 3648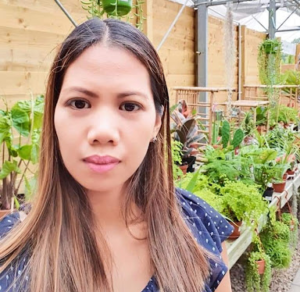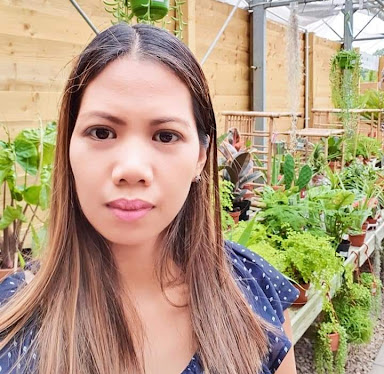 Carer stories: Joy – Pursuing her passion for person-centred care   We recently caught up with our carer of the month for January 2021,
Read More »
Become a carer
Join the thousands of experienced care professionals turning to Elder for a flexible career in which you're your own boss. Follow the link below to apply online in minutes.