How much does dementia care cost?
Costs of care for those living with dementia can vary greatly. According to The Alzheimer's Society, the estimated total cost of care is typically £100,000. However for those with advanced dementia care may cost as much as £500,000. On average, annual costs of dementia care is around £32,250 per person. 
It's not surprising that care for people living with dementia can have an overwhelming impact on a family's finances. As many as 750,000 families are caring for a loved one with dementia in the UK, with some ineligible for financial help. Of all the people who receive care, 41 per cent have to take on the financial burden themselves. It is likely that the same percentage applies to those who need Alzheimer's care.
However, whilst many families rely on unpaid care for loved ones living with dementia, that's not to say funding options aren't available to help with the cost of care. Thousands of pounds of Local Authority and NHS funding go unclaimed, as people assume they won't be eligible, and therefore don't apply. It's true that your loved one has dementia, it is possible that most of the care needs they have would be classed as social care needs rather than healthcare needs, which may limit funding, but it's always worth making a claim. 
Dementia care home costs
The annual average cost of dementia care in a residential care or nursing home can be between £30,000 and £80,000. The total care home price you pay will take into account the impact of dementia on your loved one, i.e whether they need additional supervision or support with daily tasks, as well as whether they need skilled nursing care for things like skin breakdown and pressure sores, or managing nutrition or tube feeding. While care packages are available to those with varying stages of dementia, residential or nursing homes are usually better suited to those who are less independent. 
For those with early to mid-stage dementia, private live-in care may make more financial sense as well as give your loved one the best quality of life in a familiar environment.
Do those living with dementia  have to pay care home fees? 
Being diagnosed with dementia doesn't automatically qualify someone for Local Authority funding or NHS continuing healthcare. However, for Local Authority funding if you're found to have care and support needs as a result of a physical or a mental condition, and can't achieve two or more day-to-day 'outcomes', like getting dressed, going to the toilet or completing domestic chores because of these needs, you'll likely be eligible. 
There isn't a condition that automatically qualifies you for NHS funding. If you have Alzheimer's or any other form of dementia, it depends on the complexity, intensity and likelihood of your symptoms to be unpredictable.
How much does traditional home care cost?
Traditional domiciliary in-home care can work out to be quite expensive, ranging anywhere from £14 to £35+ per hour. You may need to pay separately for things such as meals on wheels, which can cost an average of £3 -£6 per meal,  as well as transport to appointments that would be included in a live-in care arrangement. In the traditional model, a caregiver visits your loved one at predetermined times to carry out care tasks. This can include help with getting up, going to bed, washing or eating.
The main disadvantage is that the care recipient does not have the companionship or security that is provided with 24/7 care and that they can be left alone for long periods of time. This may mean that they are at risk of injury and does not give you the same peace of mind as Alzheimer's care from residential care or a live-in carer.
However, if you're the primary caregiver for a loved one who doesn't yet need full time care and can manage for short periods on their own, traditional domiciliary care may be a good option. It can help lighten the load of your own caregiving responsibilities, or providing respite care if you need a break. 
Call us to arrange home care today
How much does live-in dementia care cost?
Our pricing is tailored to the care needs of the individual.
This model provides one-to-one support and companionship for your loved one from a carer who has been carefully matched with the care recipient.
People living with dementia usually benefit from remaining in familiar surroundings. Independent living in their own home is the ideal option, as long as they have the proper professional care, support and companionship.
You need to bear in mind that if a person stays in their own home, the usual living costs will also still apply. They will need to ensure the property is properly maintained and pay for items such as fuel, insurance and groceries on top of their private care fees. If your loved one has a car, insuring it for the live-in carer is another expense to consider.
When a person is living in their own home, its value is disregarded in considering eligibility for help from the local authority in paying for private care. If a person goes into long-term residential or nursing home care, their property would normally have to be sold and the proceeds put towards the fees.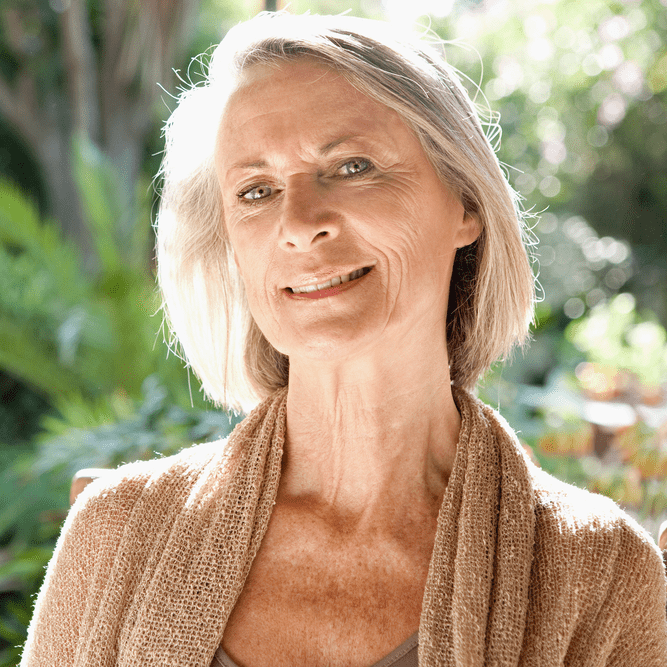 What our customers say
"Judith is absolutely lovely and you could see the fantastic relationship she has with my mum. My mum's smile nearly lit up the whole house when Judith arrived."
Alison, Edinburgh 
Paying for dementia care
If your relative needs dementia care, you should first ensure that they are receiving the attendance allowance benefit. This is tax-free and is not means-tested. It will give them a weekly amount of £47.80 to £71.40, depending on their level of need.
If you decide that the best support for your loved one is to arrange for a live-in carer, the private care provider you choose will be able to advise you on the specific costs. They will also be able to give you advice on the best way to fund your loved one's care.
If your loved one does not have enough savings to pay for dementia care, there are various ways of meeting the cost including investing in a lifetime annuity or through an equity release scheme.
Financial support for Dementia care
Most people fund their care with support from their local authority. But this is best to check after you've first ruled out NHS funding, as a referral from the NHS may increase your chances of getting care funding. This starts with a care needs assessment, and then a financial assessment. In England, you'll be entitled to some care funding if you have less than the upper capital limit of £23,250 in liquid assets. You can request whatever funding you are entitled to as a direct payment, which puts you in control of how you want to spend it.
Care funding calculator
Whether you're early in your care journey or are already receiving support, our care funding calculator  helps you understand the care funding suited to your situation. It will provide accurate results provided you're older than 65 and not currently living with someone other than your partner.
Our Care funding calculator will ask you questions about your needs, as well as some basic financial information. Together, this helps us understand which benefits and funding streams you're most likely eligible for. We'll help you with the advice you need to go through the next steps.
Understand the Care Act
The care act 2014 is the law that states how adult social care should be provided. It maps out eligibility for the level of care and requires local authorities to provide care services and care plan for people with care needs without delay that will impact their needs or make them worse.
A local authority has to provide you with care under the Care Act when: 
You have 'eligible' care needs.

You are a resident of the local area of the local authority you're requesting care from.

Any of the below five situations apply to you.
These are the five situations:
The types of care and support you need can be provided free of charge.

You can't afford to pay the total cost of your care and support.

You have asked the local authority to meet your needs.

You don't have the mental capacity to arrange suitable care and have no one else to arrange care for you.

When the cap on care costs comes into force, your total care and support costs have exceeded the cap.
Care needs assessment
Anyone can ask for a needs assessment from social services within your local authority, and it's free. This will tell you exactly what care needs you have. If you're entitled to council funding, the care needs assessment determines the size of your personal budget.
An assessor will ask about your day-to-day life, personal care and how you cope with certain things around the home. To ensure you get the right level of care you need, give the assessor as much detail as you can, about all the tasks you struggle with, whether they feel big or small to you. 
Financial assessment
This means test assessment is to decide who is responsible for paying for your care – you or your local council, or if it will be split. This assessment will be done after you have your care needs assessment.
In England, if you have savings below £23,250 the council should help pay towards the cost of your care. 
Personal budget
This is the amount of money you need to pay for the cost of your care needs. The sum of your budget is based on the results of both assessments.
Top-up fees
If the total amount your Local Authority is willing to pay towards your care home or live-in care doesn't fully cover your fees, or you choose more expensive care than the amount of funding you'll receive, you will likely need to cover extra cost.
This is called a top-up fee. Before deciding if you will cover these fees, it's important to think carefully about whether you'd be able to afford them in the future if your situation changes, such as if you experience a change in income. It's also important to remember that care home fees can increase annually, however the funding from your Local Authority is unlikely to go up, so you may find your top up fees increasing each year. 
Direct Payments
Direct payments are a way for you to take control of your personal budget and choose for yourself how you want to spend it. 
Direct payments are one of four ways your personal budget can be controlled and spent. As mentioned in the previous chapter, the others are indirect payments, an Individual Service Fund, or a mixed approach.
Unlike these three options, a direct payment is when the council pays your personal budget into your bank account or the bank account of someone nominated by you. Instead of the council picking and choosing which care services are right to meet your care needs, you do.
To apply for a direct payment, you must have already completed your care needs assessment and financial assessment – as well as been given a personal budget.
The council has a responsibility to discuss with you which of the four ways to control your personal budget you prefer. And the high majority of people should qualify for direct payments.
The Care Act is clear about direct payments. The council has a duty to discuss them with you and to give you a chance to explain why you prefer them and which care services you'd prefer to purchase with them.
So long as you can demonstrate that you, or someone acting on your behalf, is able to properly control the personal budget, and you identify care services that are within budget and will meet your eligible care needs, your request should be accepted.
Home adaptations
During your needs assessment it may be noted that you need alterations to your home to help you better manage every day life, such as grab rails.  For home alterations after a care needs assessment, you can get up to £1,500 from your local authority, regardless of your financial situation.
What is NHS Continuing Healthcare?
NHS Continuing Healthcare is care funding from the NHS for those with a primary health need.
It doesn't matter what condition you have. It doesn't matter whether you're in or out of hospital. It doesn't matter about your financial means. And, it doesn't matter whether you're looking to pay care home fees, or for care at home. You should always apply for Continuing Healthcare.
If you get accepted, you won't have to worry about care costs. And even if you don't – getting your needs assessed by the NHS can help you get the local authority funding you deserve.
But what is it, how does it work, and how can you really maximise your chances of getting accepted? That's what we're about to talk through.
Who can get NHS Continuing Healthcare?
Continuing Healthcare funds care for those with long-term, complex health issues. In the jargon, this is defined as someone with a 'primary health need' rather than a 'primary social care need'.
This puts an emphasis on needs resulting from long-term health conditions, rather than needs resulting from getting older (such as frailty).
As you've probably noticed, this is quite a broad, subjective definition. Eligibility is actually worked out on a case-by-case basis.
It really boils down to the in-person assessment and the judgement of the team who are leading it. It isn't linked to having a particular illness or condition.
To apply for Continuing Healthcare, you need to get in touch with a medical care or social care professional who understands your needs. Who to contact depends whether you're in hospital, or not in hospital.
Make sure you also speak directly with the NHS Continuing Healthcare team at your local CCG to get a clear understanding of the steps you need to take.
Give our expert care advisors a call
It's free, and there's no obligation to choose care with Elder. 
Learn more about paying for care
We know your money matters. Take a look at more Elder guides on care costs and funding below.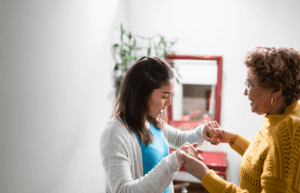 As there are so many different types of home carers, it's hard to provide a one-size-fits-all answer. Several factors will affect the right salary